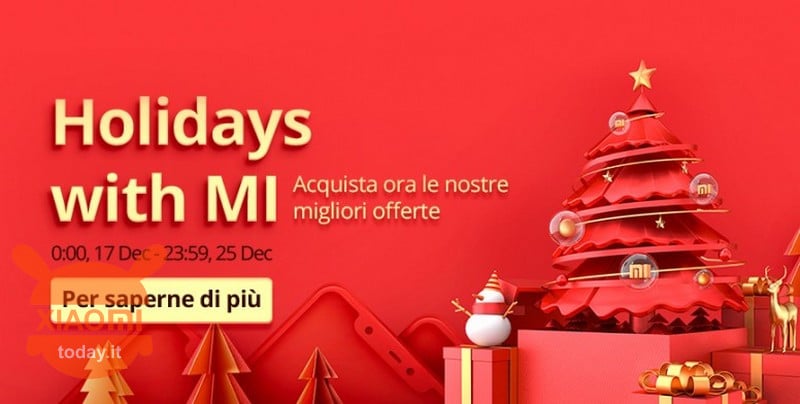 Yesterday we had the good fortune to exchange 4 chatter with you, lovers of the Chinese brand Xiaomi, and among the comments there was reported something that seemed particularly strange, but that in reality turned out to be absolutely true. In fact Xiaomi seems to want to celebrate the excellent results obtained in our country, such as having become the fourth producer in Italy. And so in view of Christmas, what better way to celebrate with a series of offers including a crazy, crazy and succulent discount on the top of the range Xiaomi Mi 8, which is offered on its online store, to go from December 17 to December 25, at the price of 299 euro.
Xiaomi Redmi 7 Global
FREE Shipping 8 / 10gg - Cover and Complimentary Film - Italy Guarantee 🇮🇹
It should be specified that the discount will only be active from hour to hour 20 21 of the duration of the promotion, and that Xiaomi Mi 8 will be available in the only one white coloring with memory cut from 6 / 64 GB. To this offer are also added other, perhaps less palatable, but still pleasant as for example:
Mi A2 - 4 / 32 GB - 239 € (instead of 269 €)
Mi A2 - 4 / 64 GB - 249 € (instead of 299 €)
Mi A2 - 6 / 128 GB - 269 € (instead of 349 €)
Mi A2 Lite - 199 € (instead of 229 €)
Redmi Note 6 Pro - 3 / 32 GB - 199 € (instead of 219 €)
Redmi Note 6 Pro - 4 / 64 GB - 249 € (instead of 269 €)
Mi Max 3 - 299 € (instead of 329 €)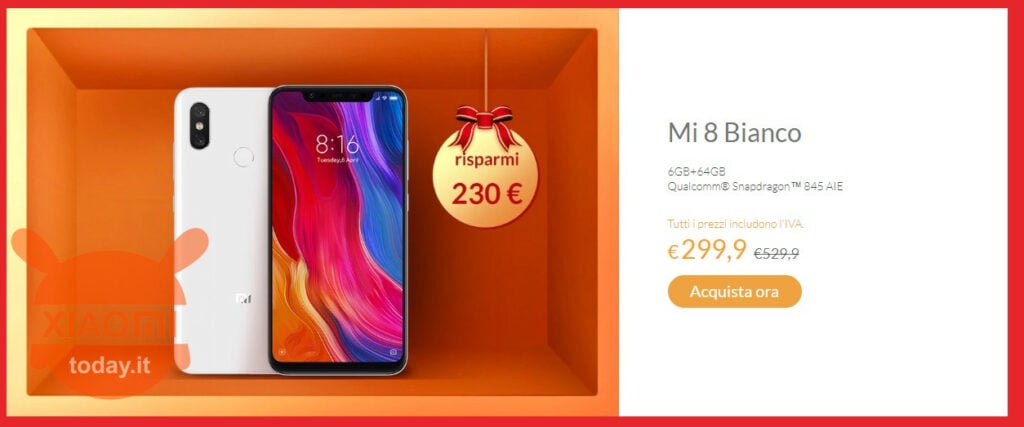 Xiaomi Mi 8 at a price on the official store: truth or mirror for larks?
For all the other models, however, the price remains unchanged, and whoever wins a Mi 8 to the super offer can certainly enjoy an official guarantee as the purchase was made through the official Italian store. But it is an offer made only to attract attention and that will then reveal itself a double-edged sword? Xiaomi in China is not the first time that promotions of this kind and on many occasions users have complained that within a few seconds of the start of the offer, the online shop returned the out-of-product message.
We want to bet that the same thing will happen in Italy as well the units available are not specified? If you are one of the lucky ones I will wait below in the comments box, for all the others instead I invite you to view our offers through ours Telegram channel, so you do not have to dry-mouth.
Are you interested in bidding? Follow our Telegram Channel!
A lot of discount codes, some exclusive offers from the group, phones, gadgets and gadgets.