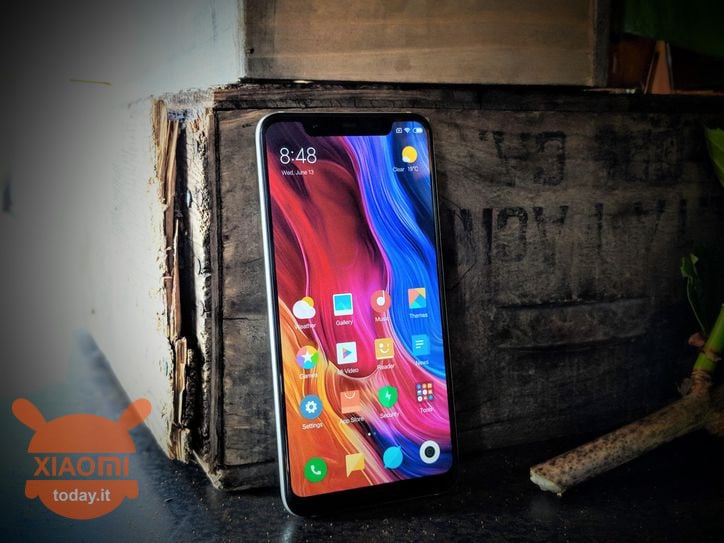 We are used to defining some terminals of the top of the range, even if sometimes some features are missing that even if they are easy to implement, are often forgotten. It is the case of the Xiaomi Mi 8, a smartphone in my opinion very interesting and balanced considering the performances offered and the excellent quality / price ratio proposed on the international market. In the last period there are also many new features that Mi 8 has received as an example from Mi Mix 3, as the possibility to record super slow motion video at 960fps or always on a photographic level night mode by far increasing the final results returned by the dual camera of the terminal.
XIAOMI Mi 9T 128GB BLACK - BLUE Global 6 / 128gb
ATGRATIS Shipping from Italy 24 / 48h

Xiaomi Mi 8 will be able to record videos in 4K 60fps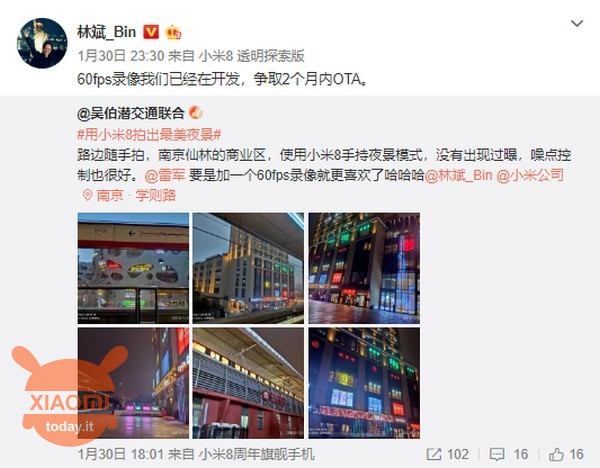 Without this premise, today we talk about the news that sees the Xiaomi Mi 8 protagonist of a new feature. In fact, the smartphone is already able to record up to 4K to 30fps, a resolution limited by the company itself, which instead now reveals it to us possibility to get to 60fps with future updates. It is precisely the president Lin Bin, through a post Weibo, to indicate also a presumed start date rollout through uopgrade OTA, that within two months will reach the various Mi 8 in circulation, ensuring the ability to record up to 4K to 60fps. It is not chairo if even at lower resolutions will be possible to exploit the framerate of 60fps but certainly the resolutions that most appeal to the various amateur videomaker users, are undoubtedly the 1080p and the 4K.
In short, a marked improvement that makes Mi 8 more competitive than other models, even if perhaps it is too early to rejoice, because we should still analyze the final quality of the videos captured in this resolution, but given the recent DxOMark scores received from the devices we can only hope.