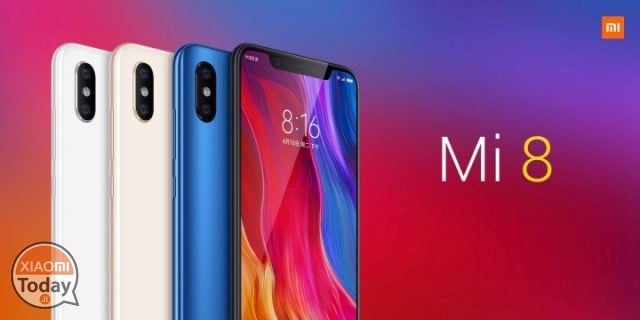 For a couple of days there was no mention of the new range of Xiaomi brand presented at the 31 May in Shenzen and celebrating the eighth anniversary of the Chinese company. On this occasion there were three variants of the smartphone to be presented, that is Mi 8, Mi 8 Explorer Edition and Mi 8 SE. Each of these devices has characteristics that make them unique and that could influence users on the purchase of one or the other model, considering that basic prices have all three prices to say the least competitive.

XIAOMI Mi 9T 128GB BLACK - BLUE Global 6 / 128gb
ATGRATIS Shipping from Italy 24 / 48h

Today sales have started at the Xiaomi online store and at JD.com partner, and to be exact at 10: 00 (local time in China) the free sale of Xiaomi Mi 8 in the 6 GB version of RAM and 64 GB of internal memory at the price of 2699 yuan (about 358,5 euro), the variant from 6 GB of RAM and 128 of internal storage at the price of 2999 yuan (about 398 euro) and finally the variant from 6 / 256 RAM / ROM priced at 3299 yuan (about 438 euros).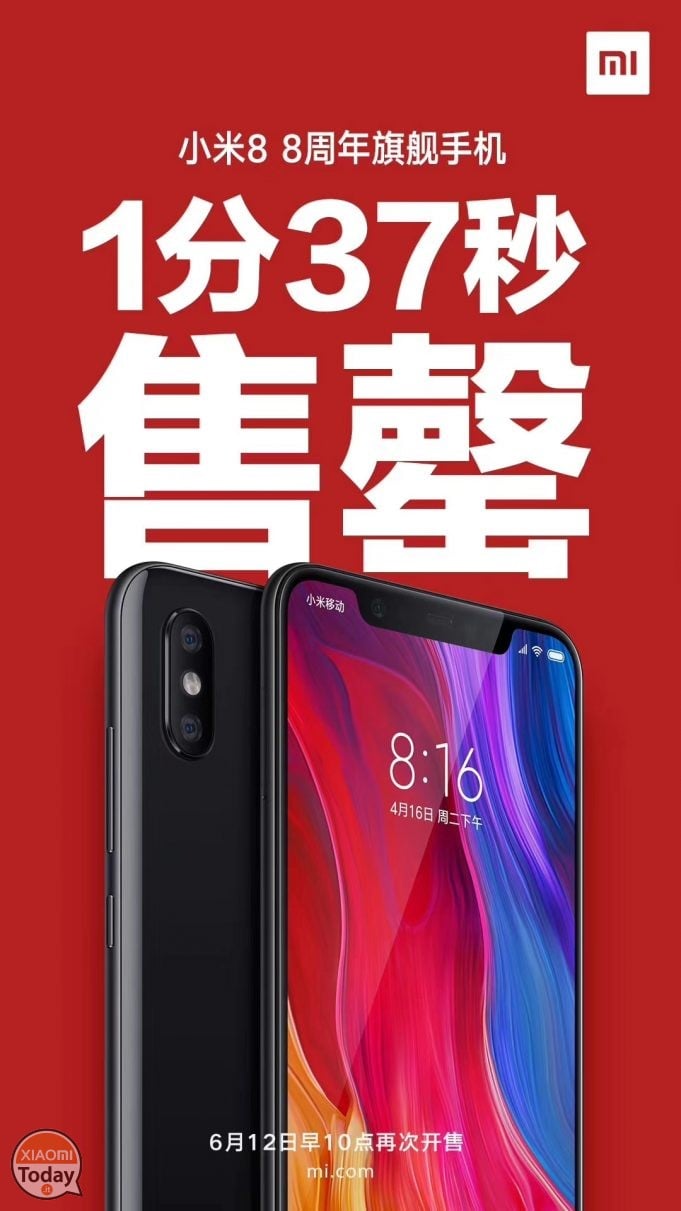 Prices definitely desirable by virtue of the technical characteristics of the smartphone, and therefore not surprisingly, shortly after 10: 00, on the official Xiaomi website it was announced that all three versions are sold out. The ad follows another that indicates for the date of the 12 June, again at 10: 00, the second round of sale. They are not clear how many units have been sold, so they could also be few, but I hope and believe that the company is not adopting certain meanness. In any case all the Mi 8 specimens available for sale were sold out in one minute and 37 seconds.
Xiaomi Mi 8 sold out less than 2 minutes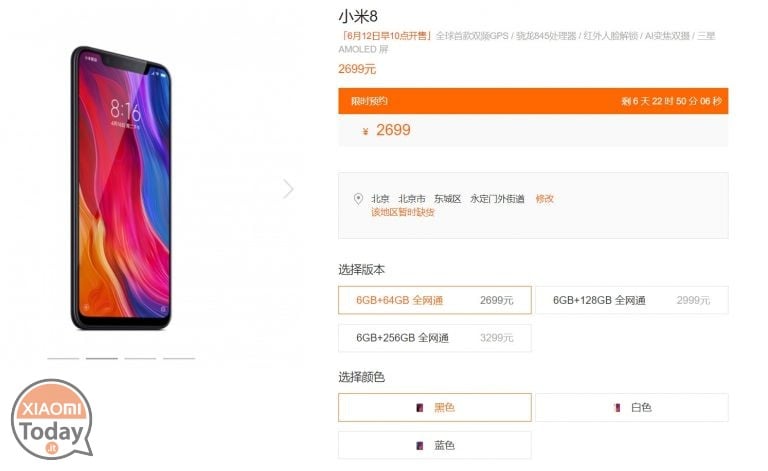 Regarding the units of Mi 8 intended for sale, the CEO of the company Lei Jun, said that the specimens sold should be about 100000 and that at the same time this means a sales record for a flagship Xiaomi device. Among the novelties of Mi 8 we remember the Dual GPS, which significantly improves the accuracy detected by the satellites as well as the signal, processor Snapdragon 845, dual camera back that has reached a DxOMark score equal to 105, multi-function sensor NFC, but also unlocking the phone via IR camera.
We are waiting for you on ours
Facebook Group
dedicated to Xiaomi Mi 8 in all its variants