A few days ago we had reported of a procedure that allows to increase the screen frequency on board the Xiaomi Mi 9 from the basic 60Hz, up to a maximum of 84Hz.
The procedure is simple, but still needs the unlocking the bootloader and other various precautions for which it is not recommended to everyone. In any case, the director of Xiaomi's smartphone software department, Zhang Guoquan, found out about this new practice adopted by many and released a few words about it. Let's go then to discover together what Zhang thinks!
Xiaomi Mi 9 with 84Hz screen? Do it at your own risk!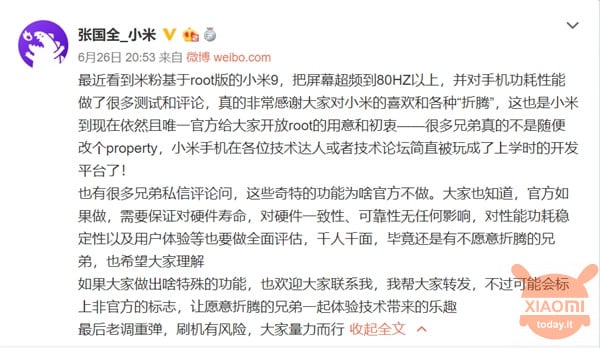 I saw recently that many of the users who have previously booted the bootloader are now using the procedure to increase the screen frequency beyond 80Hz. Afterwards, however, I received many comments on the poor battery life of my smartphone.

From a certain point of view, the existence of this workaround makes me happy because it shows the opening of Xiaomi towards the community and at the same time the love of many fans of the brand willing to use their time to improve their favorite device.

That said, we have also received a specific question several times: why don't we officially support it? Well, as many of you will know, to bring a feature officially, you need to make sure that it doesn't affect other smartphone features, such as smartphone life, hardware reliability, overall performance, energy consumption and experience end use. All factors are much more important than a single feature.

In any case, if you want to create special features for Xiaomi smartphones, you can contact me and I will try to help you personally. That is clear, however, it is not an official support and we must be willing to do so without any insurance.

In conclusion, you can use the procedure, but Xiaomi is not responsible for negative outcomes or other complications.

Zhang Guoquan
So, to put it simply, the director of the Xiaomi software department appreciates the desire for community development, but at the same time reminds everyone that Xiaomi can't help anyone in case of problems. It seems like a sensible answer to us, but what do you think about it? Let us know in the comments section below!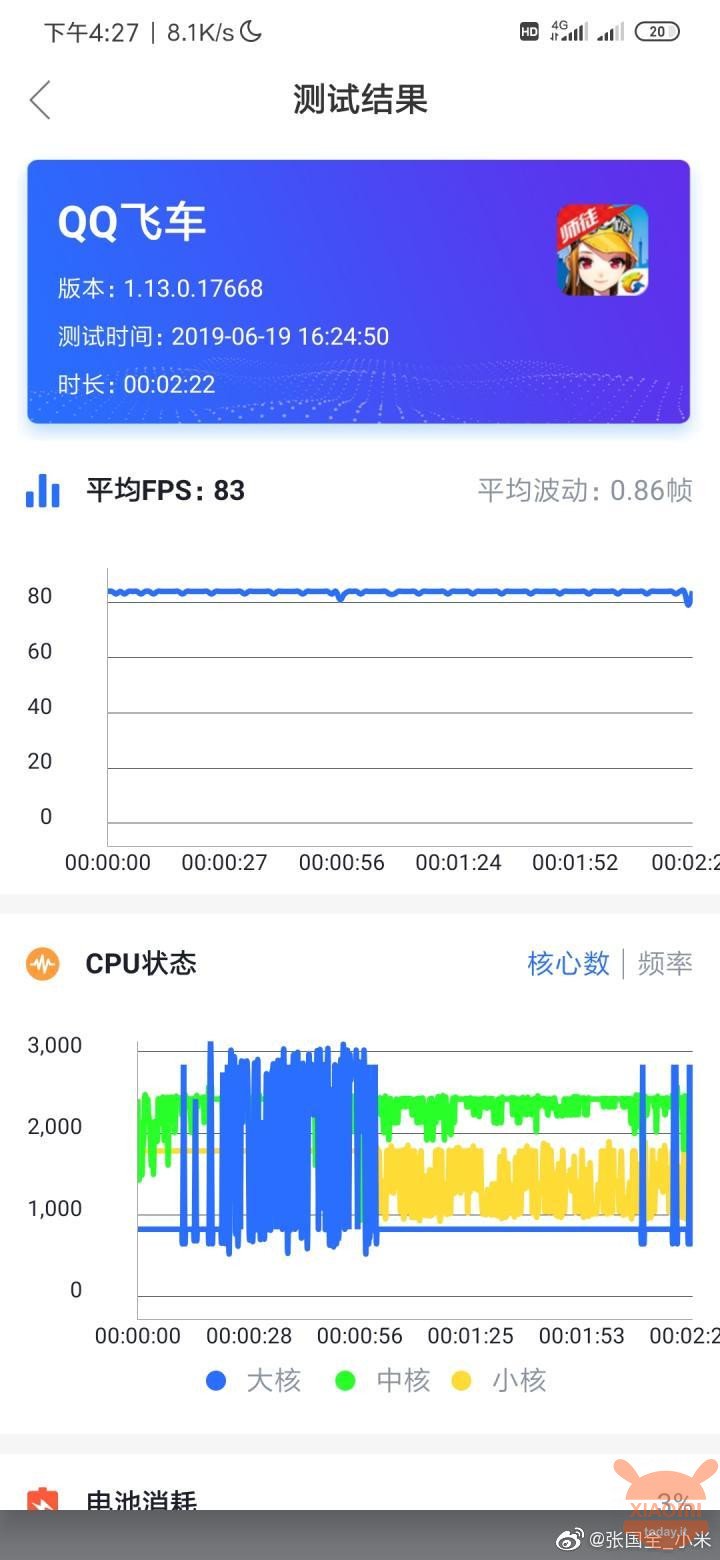 We remind you that increasing the refresh rate of the screen means increasing its general fluidity, such as in animations or during game sessions.
Do you own a Xiaomi Mi 9 and are you interested in the procedure? Then visit This Page!
Are you interested in OFFERS? Follow our TELEGRAM Channel! Many discount codes, offers, some exclusive of the group, on phones, tablet gadgets and technology.