The Xiaomi Mi 9 released last February is the last flagship phone of our favorite Chinese giant. This means that, at least in China, it is almost always in the spotlight, whether we are talking about slowdowns in the assembly line, that of details in the design of the smartphone itself.
Today's news concerns just one of these cases, with Chinese users who seem to have discovered two "eyes" set inside the photographic compartment of the Mi 9.
Xiaomi Mi 9: What are those two little eyes for?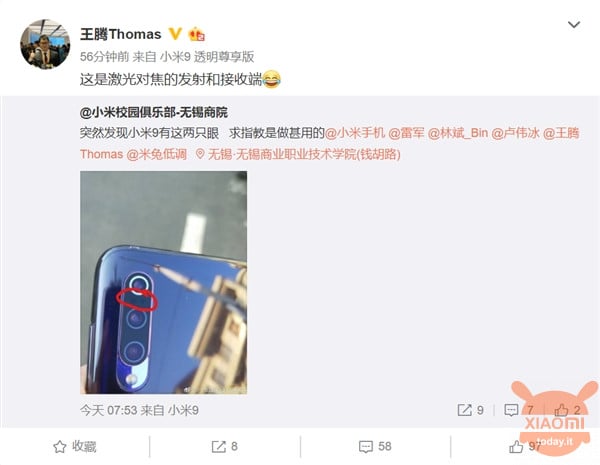 The confused buyers then asked online why there were these two little eyes and what they were used for. Well, to bring back the "emergency" the Xiaomi mobile product director thought, Wang Teng clearly replying that it is a system composed of a transmitter and a receiver for the laser focus.
Wang Teng then specified that the laser focus is used in macros as the autofocus of the image sensor would not be able to focus so closely, it helps to take photos in poor light conditions and in cases where there is little contrast between the subject and the background. Specifically, the laser focus can successfully focus with only 1 lux of light, it can be used for tracking a subject and optimize the white balance by detecting the infrared spectrum.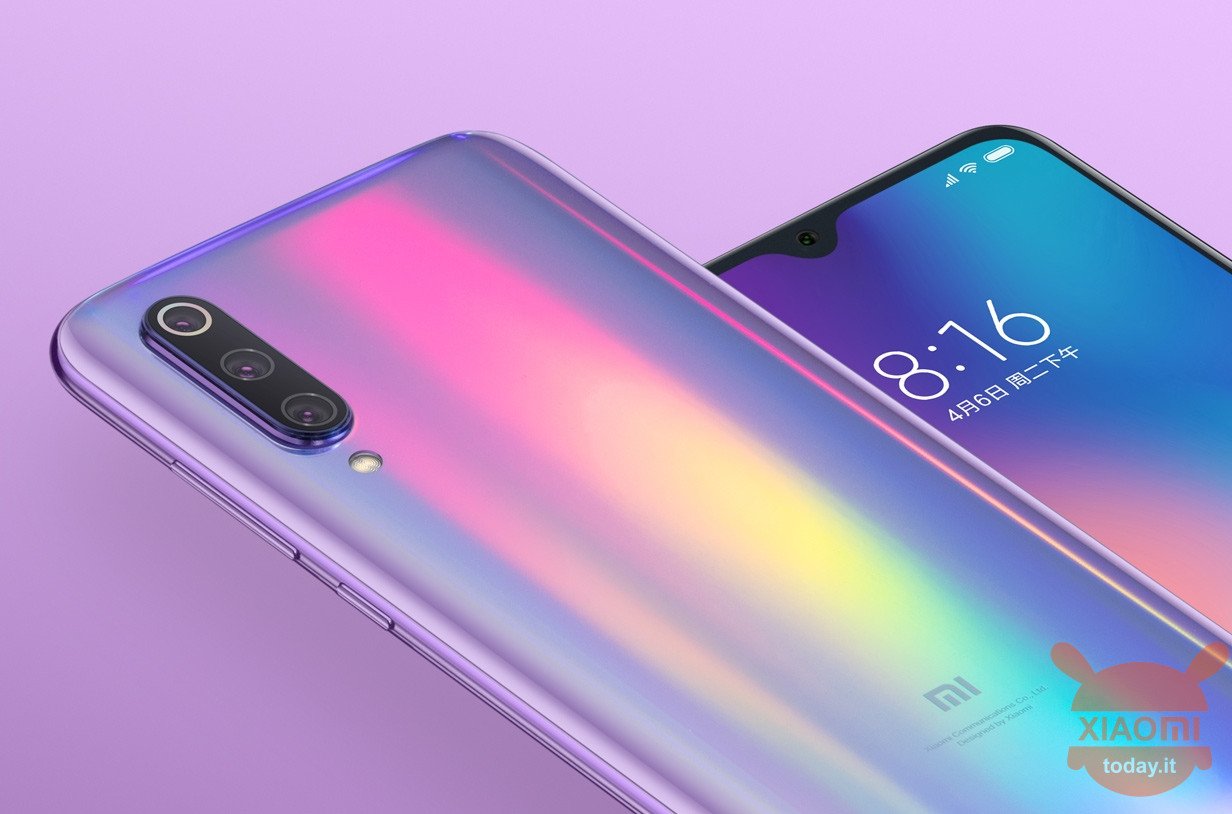 In addition to the laser focus system, the Xiaomi Mi 9 also has a system called "closed-loop" which is used for faster focusing. This technology is equipped on all three image sensors, namely the main one from 48MP Sony IMX586, the secondary from 12MP with telephoto lens and the last from 16MP with ultra wide-angle lens.
So, in closing, those two small eyes discovered by Chinese users are nothing more than laser focus sensors that serve to improve focus under particular conditions. A conclusion to which it was not difficult to arrive alone, but which the product director decided to clarify.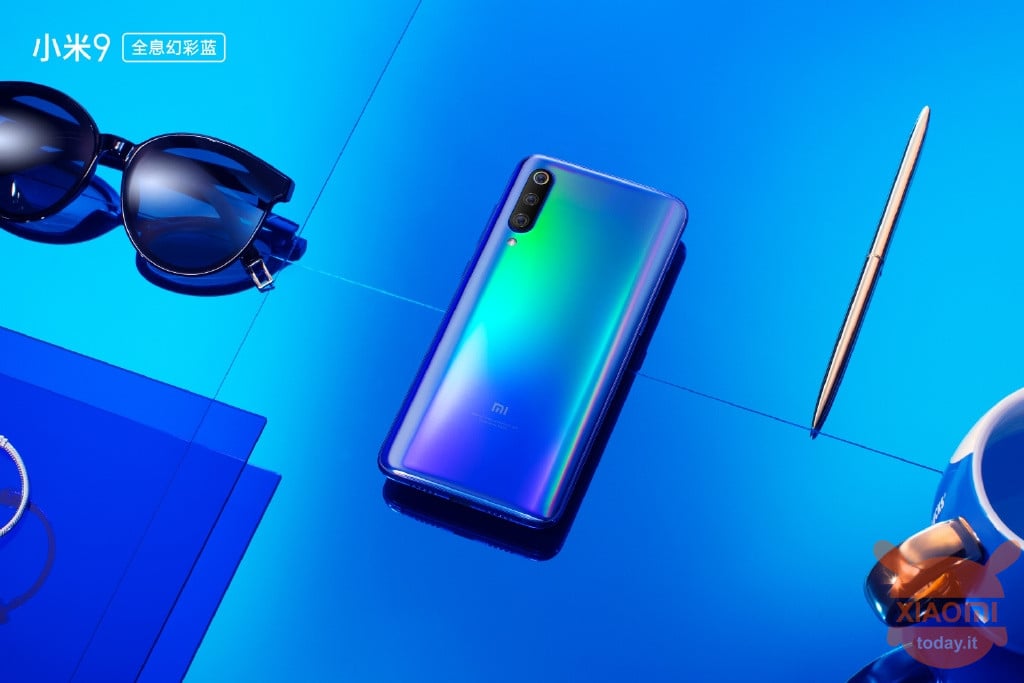 Are there any Xiaomi Mi 9 owners among you? If so, had you ever noticed it? Let us know in the comments section below!
Are you interested in OFFERS? Follow our TELEGRAM Channel! Many discount codes, offers, some exclusive of the group, on phones, tablet gadgets and technology.