One of the smartphones recently launched on the market by Xiaomi, which has most caught the interest of the public, is undoubtedly the Mi 9 SE, a borderline terminal between a mid-range and a top of the range with compact dimensions without giving up a large panel of OLED quality. But if the big brother, the Mi 9 has landed almost immediately in our market too, many are waiting for the official landing in Italy of Mi 9 SE, so as to be able to put their hand in their wallets, that the online purchase is even more cheap.
Well, the wait seems to be over, as Xiaomi Mi 9 SE has been spotted in an Italian Mi Store, in the variant 6 GB of RAM and 128 GB of internal storage, proposed at the price of 399,90 euro. It has not been specified which is the Mi Store that already hosts and that offers for sale the compact Mi 9 SE, the fact is that the company has not in any way advertised the issue. An oversight of marketing or simple incompetence? It is not up to us to decide, but the question seems strange given that Mi 9 SE despite the hype to the stars, is not yet available on the official online shop nor has it been officially announced the arrival in Italy.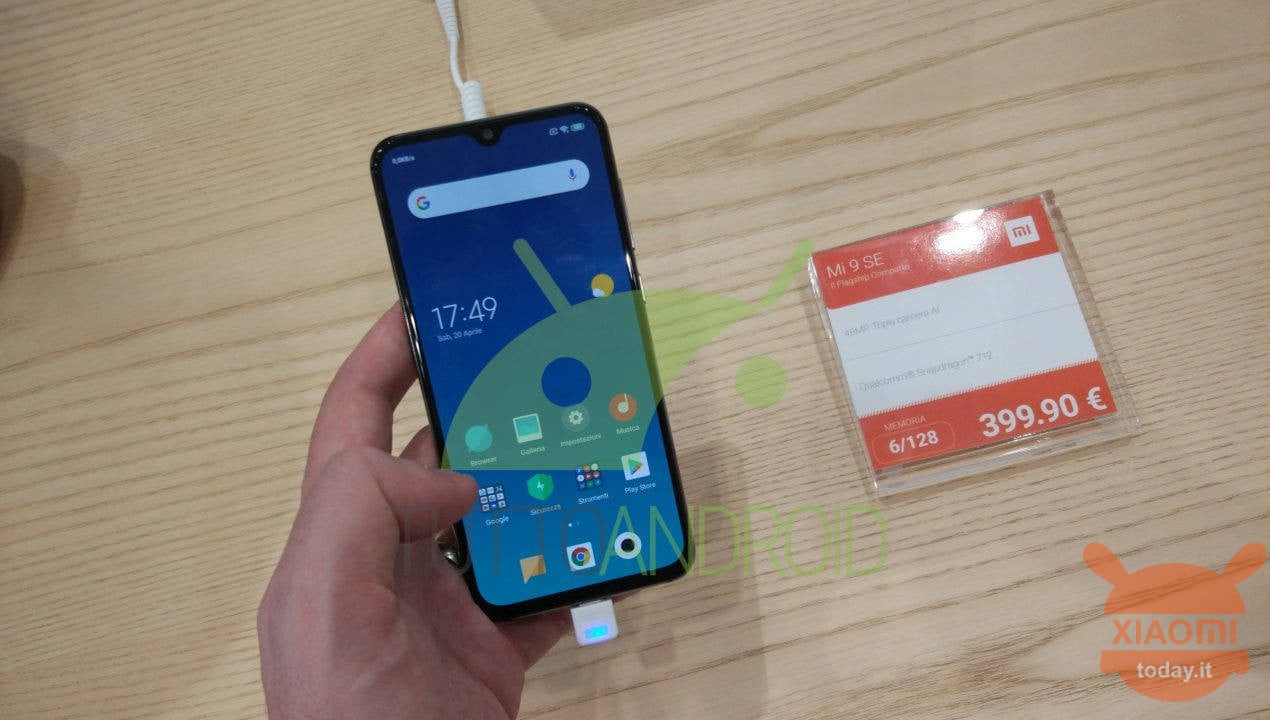 Xiaomi Mi 9 SE available in (almost) all Italian Mi Stores
The first to report the news were the colleagues of TuttoAndroid, to whose original article some users are beginning to give the first feedback. For example, it seems that the Mi 9 SE is available at the Mi Store in Venice, CC Nave de Vero, while others complain that the 50 euro difference between Mi 9 SE and Mi 9 makes no sense and therefore it is better to sacrifice the compact dimensions and win a real top of the range at the hardware level. Others point out that the Valmontone Mi Store is also hosting the compact Mi 9 SE.
What to say, if you have a Mi Store nearby you just have to go for a walk and find out as much truth as possible about the matter and I recommend you do not hesitate to share your experience in the comment box below.
Are you interested in OFFERS? Follow our TELEGRAM Channel! Many discount codes, offers, some exclusive of the group, on phones, tablet gadgets and technology.