Incredible truth like a small object can make millions of people lose their head, and I do not speak for the design and functionality offered but for the fact that despite many guides and tutorials they can not make their Mi Band 3 talk in Italian. In fact at the beginning it was enough to install a modulated APK of the Mi Fit app, then things got slightly more complicated due to the fact that there was also a flash file of the actor firmware in the Italian translation. So, in these weeks we have seen some beautiful, X Band Banded 3, others half Italian and half Chinese etc.
Xiaomi Redmi 7 Global
ATGRATIS Shipping from Italy 24 / 48h - Cover and Film free
But friends, you do not have to scry because from today the support in Italian for our Mi Band 3 is official. In fact, although it has not yet been published on the Play Store, from the APKMirror site you can download the Mi Fit app original version 3.4.6.8. All you need to do is install it on your smartphone, without even uninstalling the Mi Fit app that you already have on your smartphone (unless it is moddata) and as if by magic it will start the firmware update as hoped for. Indeed first the firmware will be upgraded and then the resource upgrade which will complete the official translation of your Mi Band 3 into Italian, bringing the version of this to the 1.3.0.8.
DOWNLOAD MI FIT 3.4.6.8. APKMIRROR
-49%

Coupon
🇨🇳 EU Priority Line Shipping (10 / 20gg, No Customs) ✈
-37%

Sale
🇨🇳 Priority Direct Mail delivery (10 / 15gg, NO customs) ✈
-33%

Sale
🇨🇳 Priority Line Delivery (Delivery 10-15gg, NO customs) ✈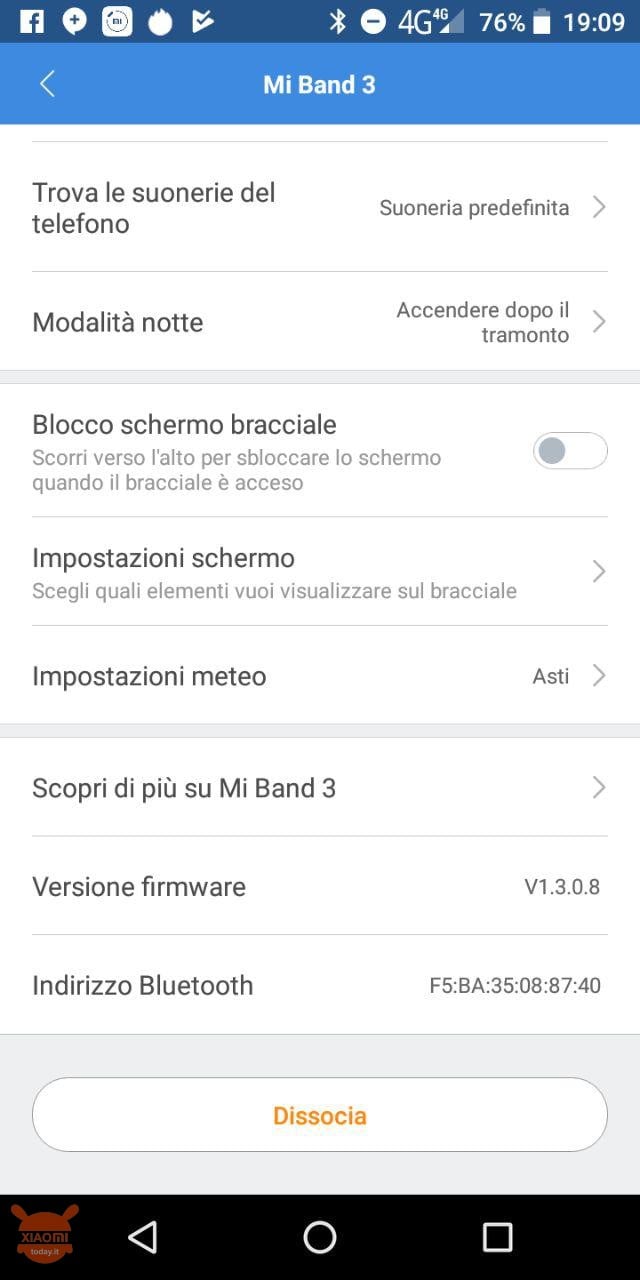 Xiaomi Mi Band 3 officially in Italian
Furthermore The official Italian update is also available to all users who have decided to translate their 3 Mi Band with alternative methods and the guides published so far. For them the only precaution is to first remove the Mi Fit moddata app, in order to avoid installation conflicts.
We recall some main features of Xiaomi Mi Band 3 which boasts a OLED display from 0,78 inch with certification to water resistance up to 5 ATM and a battery from 110 mAh that manages to guarantee an autonomy of about 20 days. Naturally, the cardiofrequenzimetro, pedometer, sleep monitor, notification support and much more that you can discover in ours complete review.