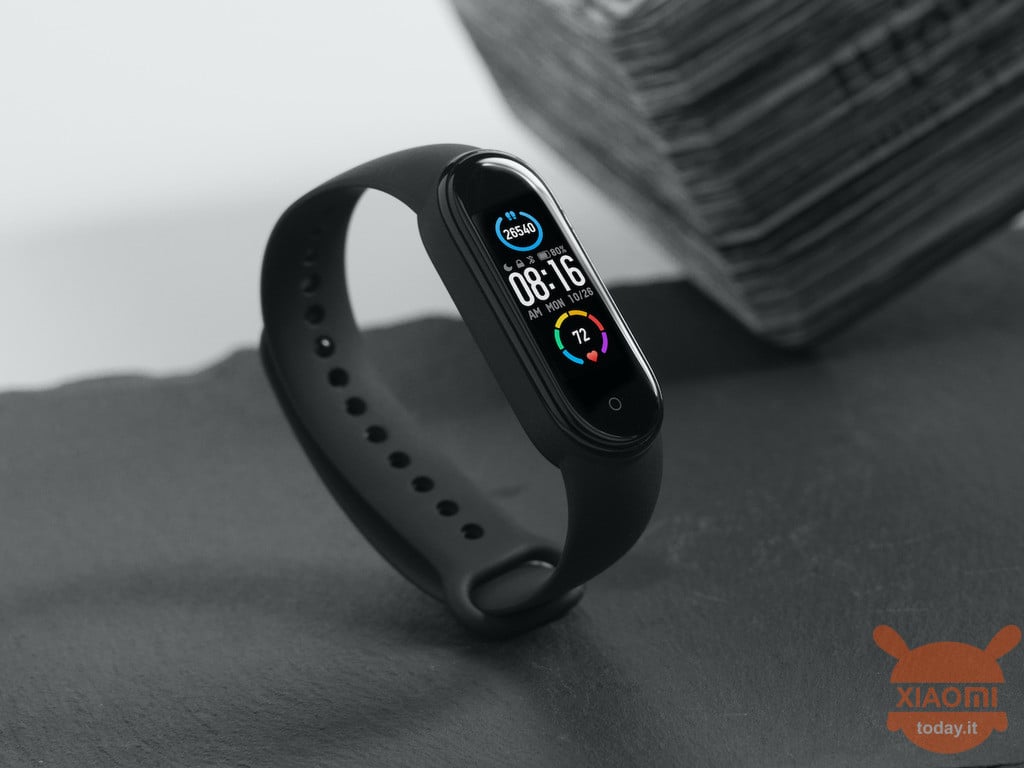 The last time we talked about Xiaomi Mi Band 6 it was precisely one month ago when, a well-known channel that has always dealt with wearable devices, extracted the first information of the smartband from the source code. After that, sadly, nothing else was revealed about the next queen of low cost wearables. Today, Mukul sharma, shared with us a very important information: the event certification of the smart bracelet outside of China. It might seem like a small thing, but it's not. Let's go see the details and everything we know about her.
Xiaomi Mi Band 6 officially appears for the first time in some certifications outside China: is the launch near?
A few hours ago, the well-known Indian leaker shared screenshots that testify to the successful certification of Xiaomi Mi Band 6 in India and Indonesia. In particular, the certifications he shows us are related to the institution Telecom Indonesia e Indian BIS. This means that the launching in the west, although still far away, it could almost happen in contemporary with China. Clearly these are only speculations but it happens rarely to see a product in the West if it has not yet been released in China. Having said that though, what will await us?
There are many news that Xiaomi Mi Band 6 will make compared to the previous model. Let's see them in order:
animations: according to what emerged the animations will be updated and improved; in particular the animations "Success","Updating"(The arrow that goes up) and"Heart rate monitoring"(The heart beating with the electrocardiogram line) will see a makeover
: The information in the code reveals a screen with width of 152 pixels compared to 126 of the current model; this also means that the smartband will be bigger and heavier
icon: these too, like the animations, will be updated and new ones will be introduced. But the new thing is that these can be Custom: we will be given the possibility to choose between a range of multiple icons for the same app
sports activities: on the Xiaomi Mi Band 6 we will find well 19 activities athletic, instead of 11. Among them: indoor fitness, indoor ice skating, HIIT, core training, stretching, stepper, gymnastics, pilates, street dance, dance, zumba, cricket, bowling, basketball, volleyball, table tennis, badminton, boxing and kickboxing
We Home : they suggest the possibility of control (or at least see) all the devices connected to our smart home via the ecosystem
other: GPS, SPO2 function and Amazon Alexa voice assistant will be integrated (as for Amazfit Band 5)
Buy on Amazon
27,99€
29,89€
available
88 new from 27,50 €
5 used from 24,00 €
Last updated on March 2, 2021 12:21
Are you interested in OFFERS? Follow our TELEGRAM Channel! Many discount codes, offers, some exclusive of the group, on phones, tablet gadgets and technology.