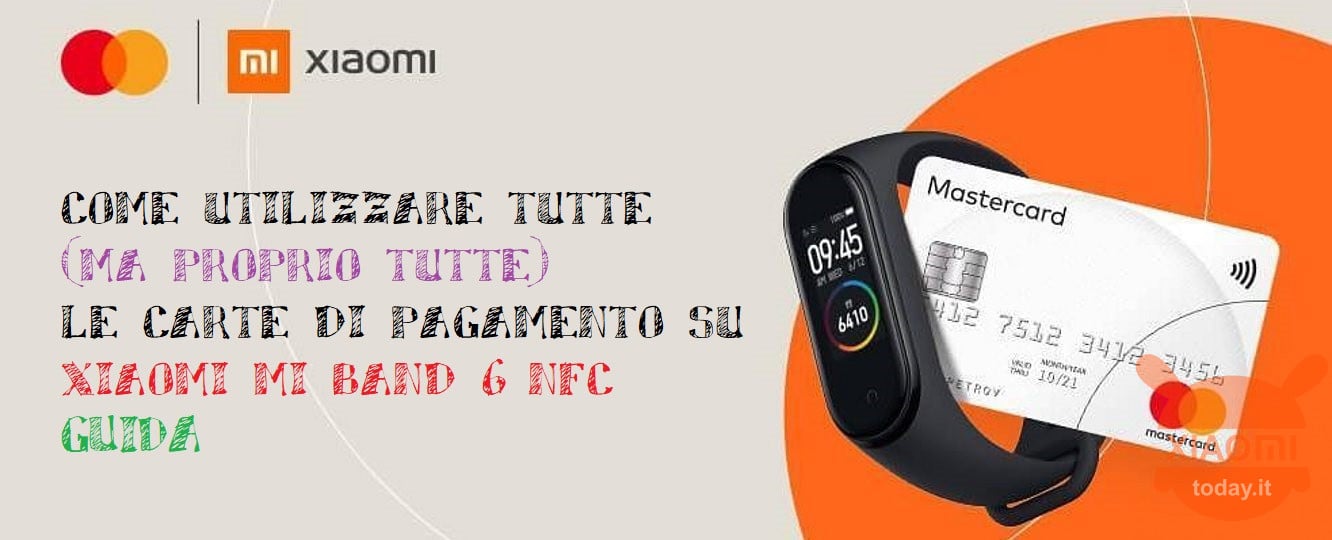 Wearable devices are now part of our daily life, alerting us to the arrival of notifications, monitoring our physical activity but also our sleep. Useful to encourage us to move and often also to keep our health under control, but one thing loudly is asked by users who love wearables, that is the possibility of paying directly by approaching the wrist at the end of POS, something that very few specimens allow and those few have a very high cost.
All this belongs to the past, because with the advent of Xiaomi Mi Band 6 NFC (whose name says it all) things change radically. In fact, the support for NFC connectivity offers all the benefits of the case by allowing us to use payment cards (credit, debit and prepaid) directly on our wrist. At the moment, however, the Xiaomi Mi Band 6 NFC can only be used with Mastercard payment cards on the Nexi circuit, but above all the supported banks are not the entirety of what the financial landscape offers.
26 September 2022 19: 58

Amazon.it
Price updated on: 26 September 2022 19:58
To be more precise, the supported banks are as follows:
Allianz Bank
Banking 5
Popular Agricultural Bank of Ragusa
Banca Alpi Marittime
Banca Campania Centro Montecorvino Rovella
Banca Cambiano 1884
Antonio Capasso Bank
Savigliano Savings Bank
Centropadana Bank
Banca Consulia
Bank of Fucino
Bank of Piedmont
Bank of the South
Bank of the Valdarno
Bank of the Brand
Peloritano Credit Bank
Bank of Imola
Bank of Piacenza
Bank of Salerno Cooperative Credit
Banca Fideuram
Finnat Euramerica Bank
Banca Generali Private
Bank Ifigest
Macerata Bank
Banca Mediolanum
Banca Passadore & C.
Banca Popolare del Frusinate
Banca Popolare del Lazio
Banca Popolare di Cortona
Banca Popolare di Fondi
Banca Popolare di Lajatico
Banca Popolare di Puglia and Basilicata
Banca Popolare del Cassinate
Banca Popolare del Mediterraneo
People's Bank of South Tyrol - Volksbank
Banca Popolare di Bari
Banca Popolare di Sondrio
Banca Popolare Etica
Banca Popolare Pugliese
Banca Popolare Sant'Angelo
Banca Popolare Valconca
Banca Popolare Vesuviana
Bank Profile
Banca Reale SPA
Regional Development Bank
Banca Stabiese
Valsabbina Bank
Azzoaglio Bank
Banco BPM
Banco delle Tre Venezie
Banco di Desio and Brianza
Banco di Lucca and the Tyrrhenian Sea
Finint Bank
BCC Bergamansca and Orobica
BCC Carate Brianza
BCC Colli Albani
BCC of the Cilento Municipalities
BCC Doberdò and Savogna
BCC Euganea of ​​Ospedaletto Euganeo
BCC Monsile
BCC Pergola and Corinaldo
BCC Pordedonese
BCC Ravenna Forlivese and Imolese
BCC Recanati and Colmurano
BCC Rome
BCC Roma Capranica
BCP Banca di Credito Popolare
Bim Banca Intermobiliare
Cassa Rurale Caravaggio Adda and Cremasco
Cassa Rurale and Artigiana di Cantù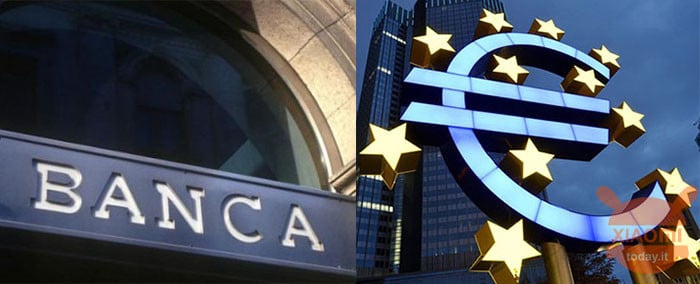 Xiaomi Mi Band 6 NFC: here's how to use all payment cards without restrictions
So you may be thinking that if you are not among the customers of these banks it is useless to equip yourself with a Mi Band 6 NFC, but in reality there is a solution to the use of all the banks and therefore payment cards in circulation. Solution that does not require any computer or modding knowledge, but you just need to download an application, free among other things, directly from the Play Store whose name is Curves.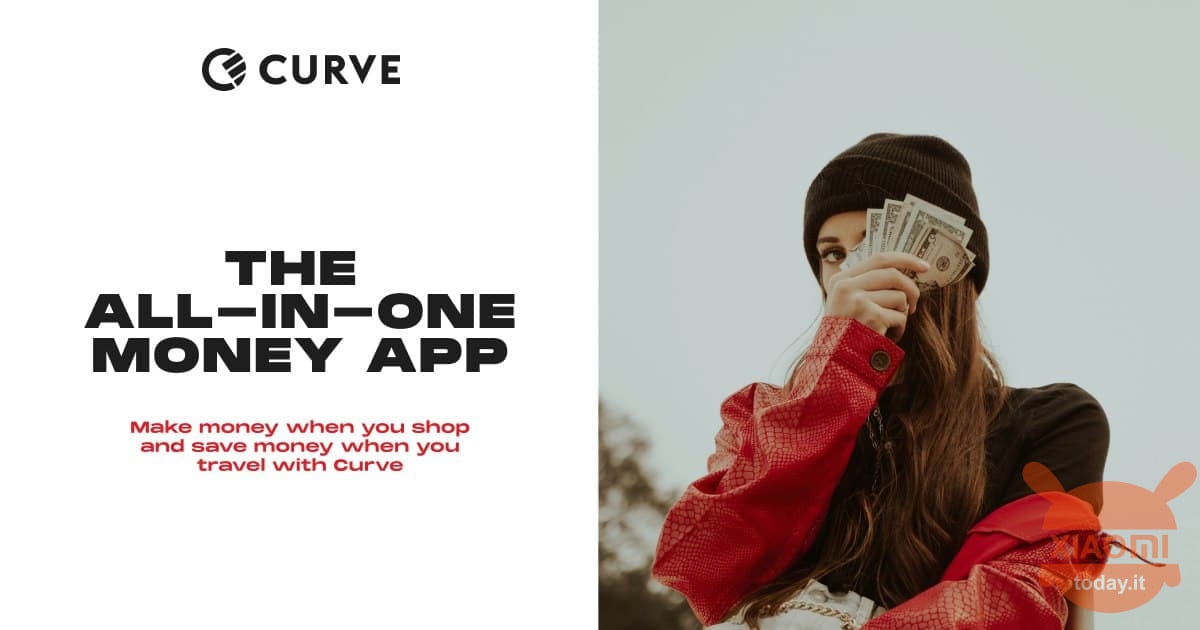 As the official website mentions, Curves combine all your credit, debit and loyalty cards into one. You can also add receipts. So it's the only card you need to bring. It's the only pin you need to remember. It is precisely in this way that the Xiaomi Mi Band 6 NFC will be compatible not only with Mastercard, but also with Visa and / or in any case with all the cards issued by the various credit institutions.
Payment with Curves it takes place both via a dedicated application, Google Pay and Apple Wallet, but if you prefer you can also receive a real physical card, completely free of charge, upon registration. I forgot to mention that the app is available for both Android and iOS systems.
Actually there is poco to say more, because once registered and logged into the app, all you have to do is associate all the payment cards you have or want to dedicate to mobile payments, simply by clicking on the + button and then entering the data relating to the card. Nothing could be simpler, although it should be noted that for the validation of the card, you will initially be charged a value of € 0,88 which will be subsequently returned. I do not want to advertise Curve too much, even if for the record it must be said that the convenience of this application also lies in being able to decide on which of the associated cards to charge the amount even after spending. Curve basically offers a free plan and if you want to try it too, you can do it through the banner below in order to get € 5 welcome and a 1% cashback.
26 September 2022 19: 58

Amazon.it
Price updated on: 26 September 2022 19:58
Well, we have therefore seen how easy it is to circumvent the "system" and be able to pay with Mi Band 6 NFC using any card, but now let's see how to add a card to Xiaomi's wearable. You just need to start the Mi Fit app and go to the voice related to the band. Then scrolling down, so to speak in the menu where you find the possibility to associate Alexa, you will find the item Cards.
At this point, tapping on the relevant icon you can add the credit / debit card, following the guided procedure. Of course you will need to know the card data, such as the protection code, etc., which can be entered manually or you can use the camera to take a picture of the card and let the AI ​​automatically recognize the useful data.
We just have to pay with the Xiaomi Mi Band 6 NFC in contact less mode, by swiping to the left starting from the home, choose the card with which you want to make the payment, then tapping on the button that will appear in the lower area of ​​the display and bring the smart bracelet close to the POS terminal within 1 minute.