The launch of Xiaomi Mi Band 6 in Europe it left a little bitter taste in the mouth, let's face it. Despite the numerous leaks that gave her with ainteresting NFC chip and an equally promising GPSnone of this has become a reality. The only Xiaomi smartband, produced by Huami, equipped with NFC for contectless payments exists in China and in Russia. The latter country has even seen the fourth generation smartband receive this news
. But will the sixth also have it? It seems so.
Xiaomi launched the Mi Band 6 in Europe, but without NFC. However, something is moving in Russia: a new smartband with NFC is on the way
According to a Russian sources, Xiaomi Mi Band 6 could come with the chip NFC that we look forward to so long. However, as you have certainly understood, this is a novelty that at the moment seems to be promise only for this country. Xiaomi and the Mastercard payment system, in the development of their collaboration, have signed a strategic partnership agreement. The focus of the companies is the further development of payments with wearable devices and the implementation of digital services based on Mastercard technologies. The document was signed by Xiaomi's senior vice president Lu Weibing and from the head of Mastercard in Russia Alexey Malinovsky.
Yu Man , head of Xiaomi in Russia and the CIS, said:
2020 has taught us that contactless payment is not only convenient and modern, but also secure. Mi Smart Band 4 NFC has been useful and helped take a step towards a cashless future, even for smartphone owners without NFC support. Together with our Mastercard partners, we are not satisfied with what has already been achieved, as the agreement signed today demonstrates. I am sure that the new wearables with support for contactless payment, which we are preparing for release, will fall in love with our customers no less than the legendary Mi Smart Band 4 NFC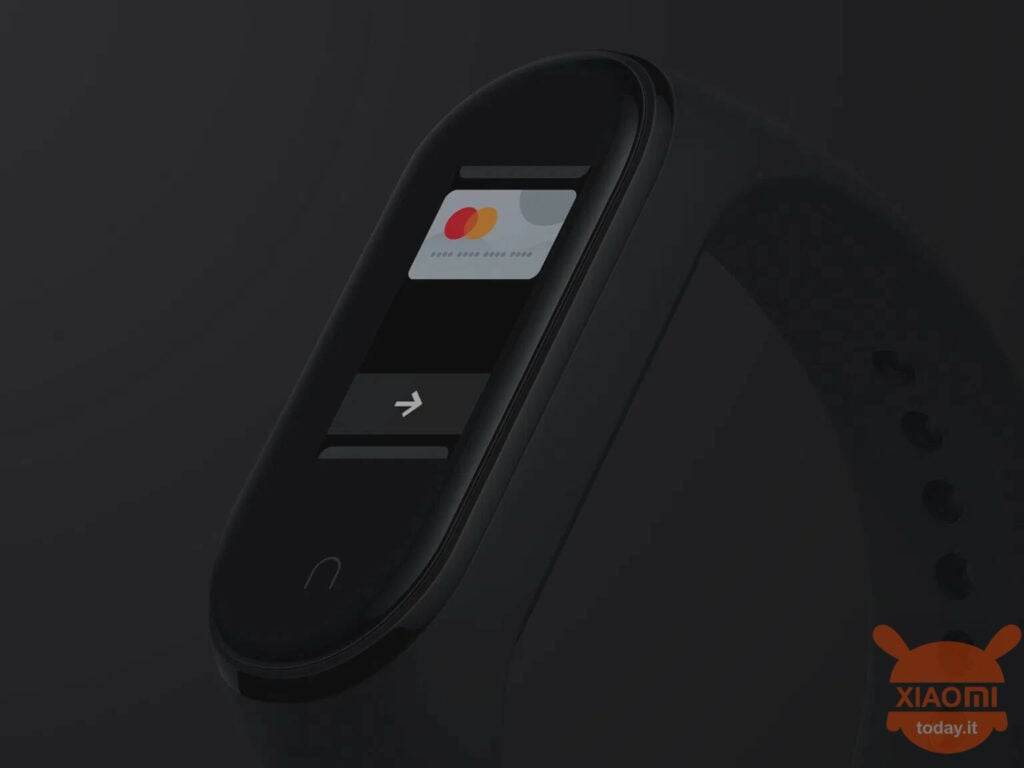 Alexey Malinovsky, head of Mastercard in Russia, added:
Mastercard is doing everything possible to ensure that the best technologies and innovations are available to Russians. We are delighted that our partnership with Xiaomi is expanding and we continue to jointly develop contactless form factors and tokenized payments in Russia. Last year, holders of Mastercard cards in our country were the first in the world to take advantage of the new Mi Smart Band 4 NFC with contactless payment technology. We continue to work to ensure that Russians have even more wearable payment opportunities
But so, where did the news of the Xiaomi Mi Band 6 with NFC? According to the words of Yu Man, Xiaomi would be preparing new products precisely to bring the name of the company up. Comments from netizens and gods Russian newspapers, they speak of the Mi Band 6 with NFC. Following in the footsteps of the fourth generation smartband, it seems that Xiaomi wants to propose a new wrist device with contectless payment option.
Are you interested in OFFERS? Follow our TELEGRAM Channel! Many discount codes, offers, some exclusive of the group, on phones, tablet gadgets and technology.
14 June 2021 11: 55

Amazon.it
Price updated on: 14 June 2021 11:55