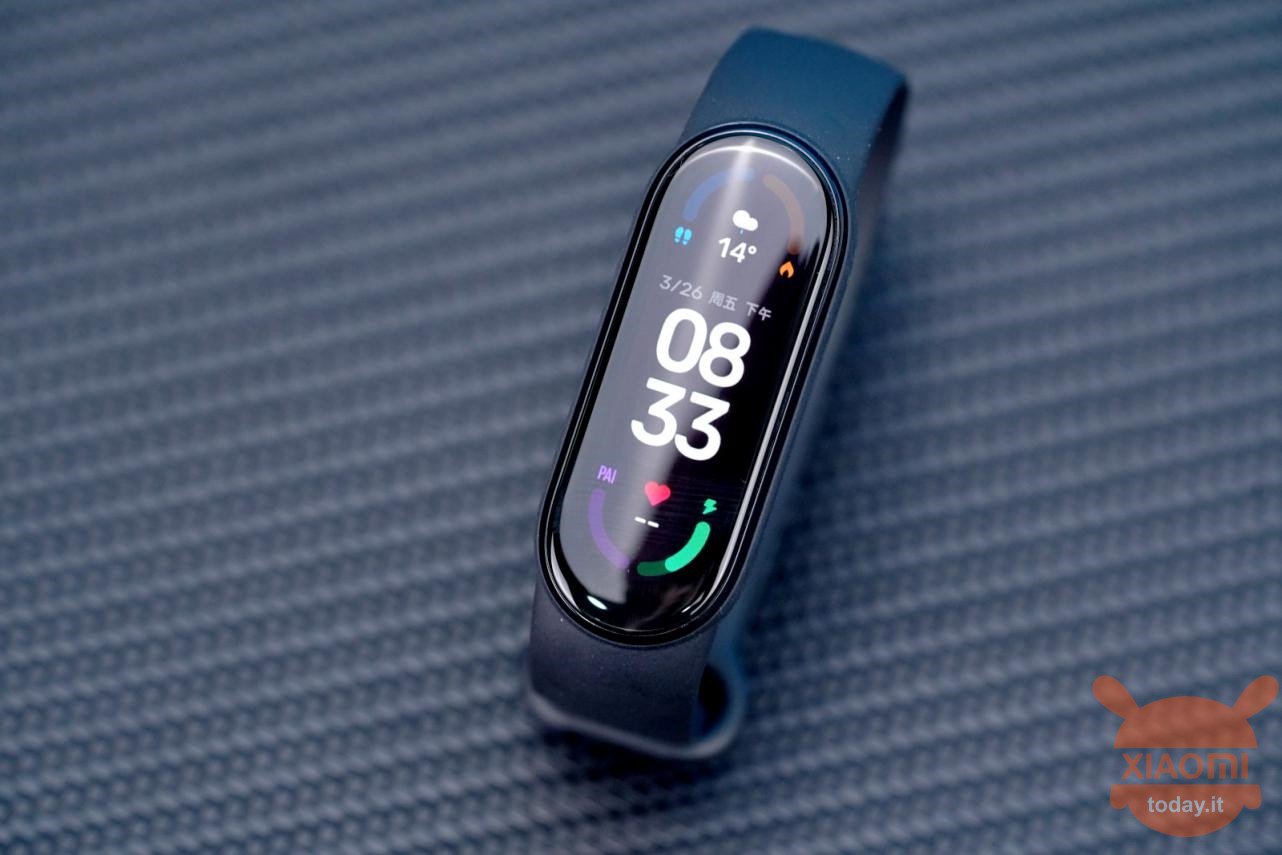 Yesterday we saw the launch in Italy of Xiaomi Mi Band 7. Although this presentation has passed a bit on the sly, it has undoubtedly pleased many users who have also been "delivered" other products such as the expected Xiaomi Book S 12.4 ″. As announced during the live, the smartband would be available starting today at a discount: 49.99 € instead of 59.99 €. Unfortunately, at least for now, let's talk about the version without NFC (and GPS). But having said that, let's see in detail its features and how to buy it.
Xiaomi Mi Band 7 is official and is already available for purchase on Amazon Italy at a discounted price, i.e. the same cost as the official website
Mi Band 7 arrives in Italy with a oval AMOLED display from ben 1.62" and a resolution of 490 x 192 pixels. It is a larger screen (within the limits) of the previous Mi Band 6. A further novelty concerning the display is the support for backgrounds dynamic in addition to the usual static dials. As with the models of previous generations, the egg is protected against water infiltration according to standard 5ATM (dives up to 50 meters deep). Adding to this feature, a further support 100 kinds of sports exercises. This makes it the most complete smartband around.
There is no shortage of monitoring functions heart rate and the measurement of blood oxygen saturation (SP02). Specifically, we know that Mi Band 7 will measure this value h24: if the value is less than 90%, a corresponding warning will be displayed on the screen and it will begin to vibrate. Another important innovation was the support for the AoD function, i.e. the constantly active screen.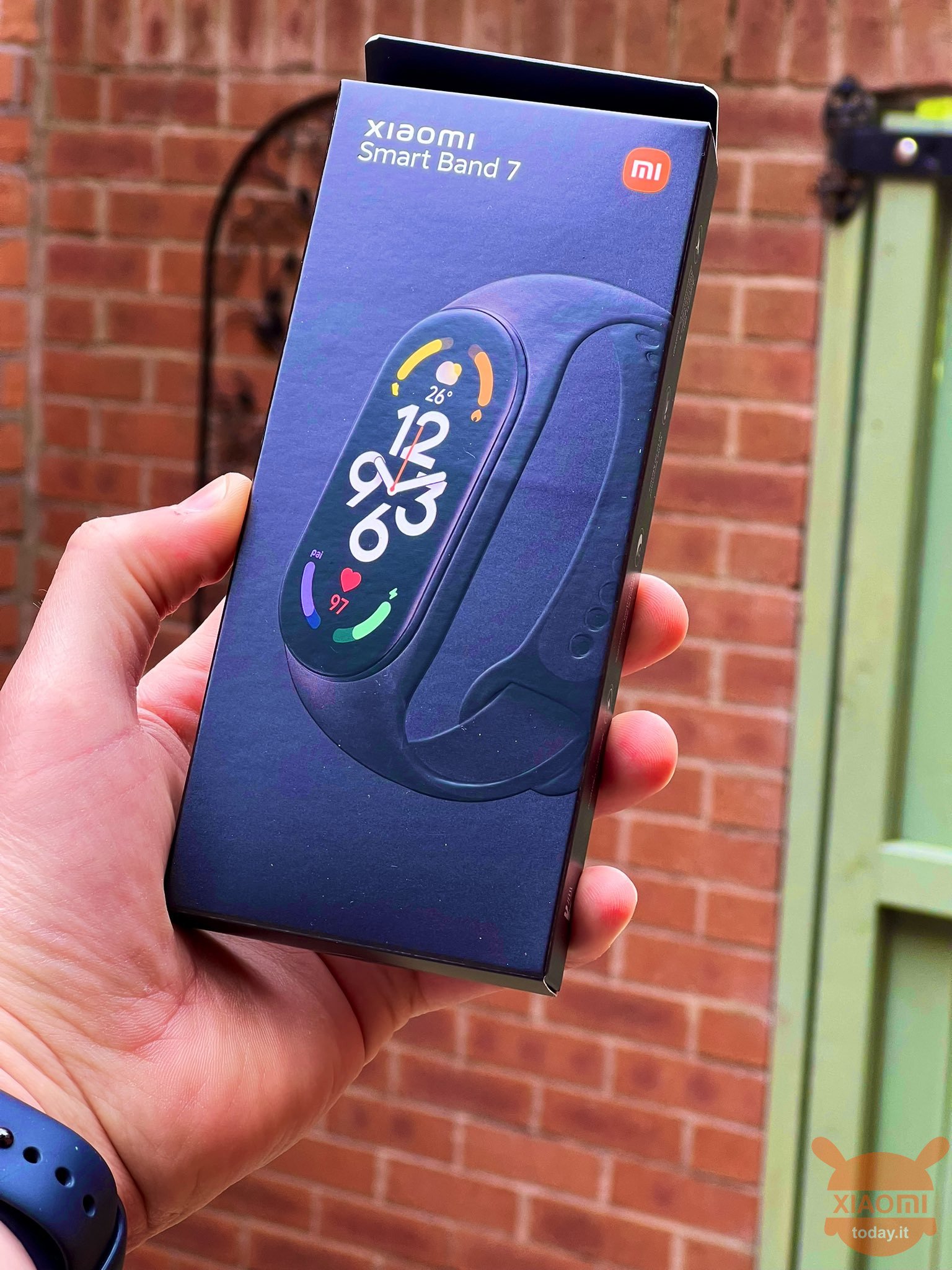 Read also: Xiaomi Electric Scooter 4 Pro and the A2 TV series arrive in Italy | Prices
Like all other Xiaomi smartband ids, the Mi Band 7 is able to count the number of steps taken and the calories burned. There is also a function of sleep quality monitoring, which will help us regulate the sleep regime. In addition, the fitness tracker is able to take on the role of a personal trainer. A special software calculator determines the time needed for recovery after training and provides tips for maintaining physical fitness (EPOC).
For the autonomy of Mi Band 7, an integrated battery with a capacity of 180 mAh. The manufacturer claims that one charge will last for 14 days of operation with moderate use. Among other features of the device, we note a smoother operation of the interface and support for the voice assistant Amazon Alexa.
To buy on Amazon Italia the Mi Band 7 you can touch or click this link.
Xiaomi Smart Band 7, 1.62 '' AMOLED Screen, Sleep Monitoring, SpO2, Heart Rate, VO2max, Water Resistance ...
47 used by 43,55 €
26 November 2022 7: 55

Amazon.it
Price updated on: 26 November 2022 7:55