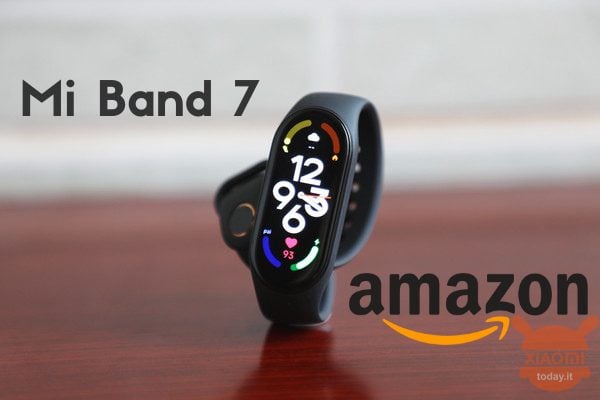 Xiaomi Mi Band 7 it officially arrived last month, at least in China. The most beloved fitness tracker of all has taken a few steps forward, although we are waiting for the enhanced version. Effectively, Mi Band 7 Pro should come with a lot of GPS e battery increased. In any case, we are happy to inform you that the smartband is already available on Amazon.
Xiaomi Mi Smart Band 7 Smart Watch, 1.62 '' AMOLED Screen, Sleep Monitoring, VO2max, Heart Rate, ...
2 used by 48,02 €
9 December 2022 5: 11

Amazon.it
Price updated on: 9 December 2022 5:11
Xiaomi Mi Band 7 is available on Amazon at an acceptable price. But is it really the Global smartband or not?
Xiaomi Mi Band 7 is equipped with one 1.62 "OLED screen, significantly larger than the sixth generation. In addition, its brightness has increased from 450 to 500 nits. It is important, in our opinion, that the smartband equips the function Always On Display. Basically the time is constantly displayed on the screen and we don't need to raise our poso to see it. The smartband supports 120 types of workouts, four of which are professional. The tracker can automatically measure your blood oxygen level 24/24.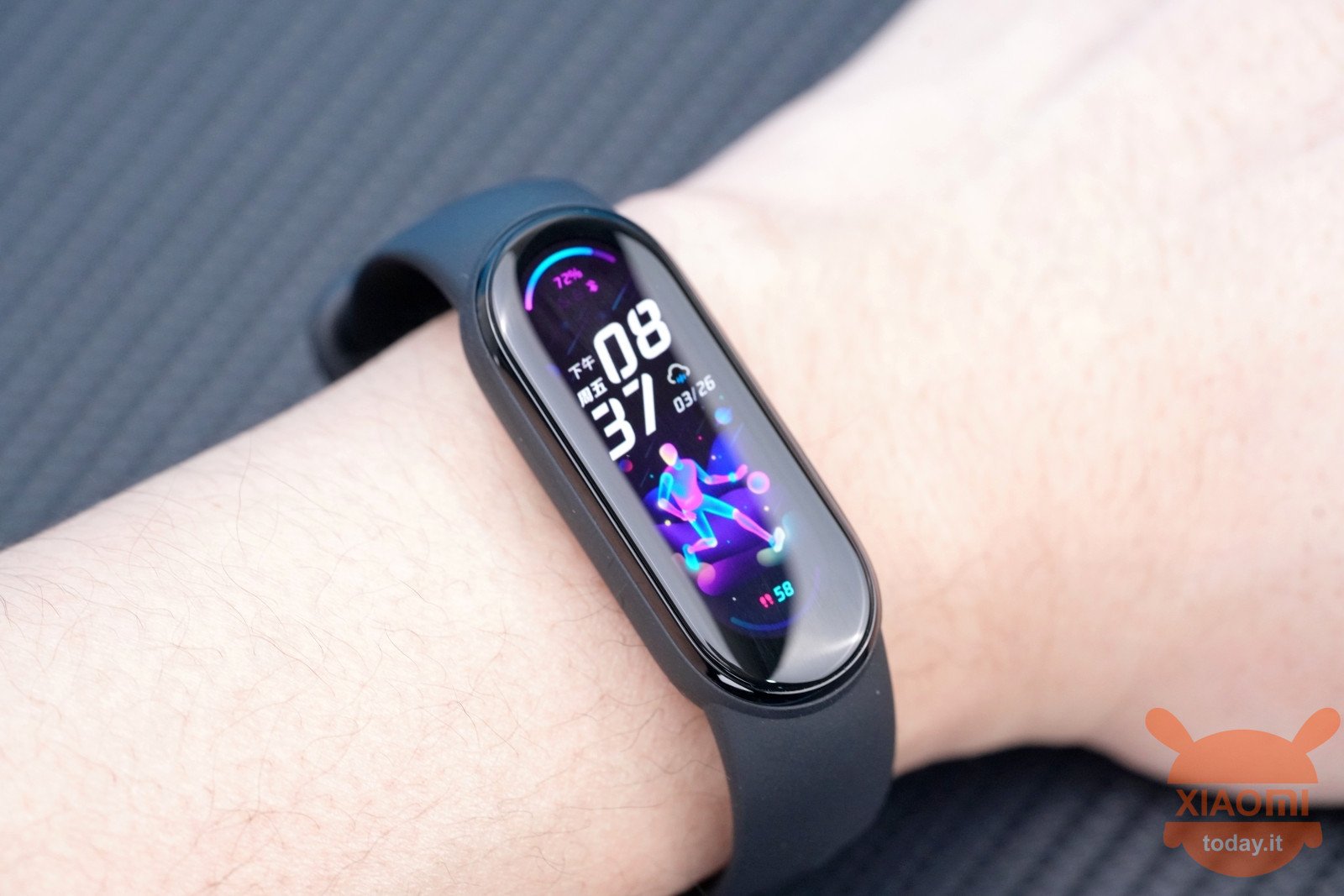 Thanks to battery increased (180 mAh) the declared autonomy is Orders shipped to Europe. In addition, there is no lack of ability to withstand immersion to a depth of 50 meters. Clearly, Mi Band 7 is able to count the number of steps taken and the calories burned. There is also a function of sleep quality monitoring, which will help us regulate our sleep regimen. Interesting news is that it is capable of take on the role of personal trainer. A special software calculator determines the time required for recovery after training and provides advice for maintaining fitness.
As anticipated, the Xiaomi Mi Band 7 can be purchased on Amazon. We emphasize that, although sent by e-commerce, it is not specified to be the Global version. You can buy it and, if not, return it if you don't like it.