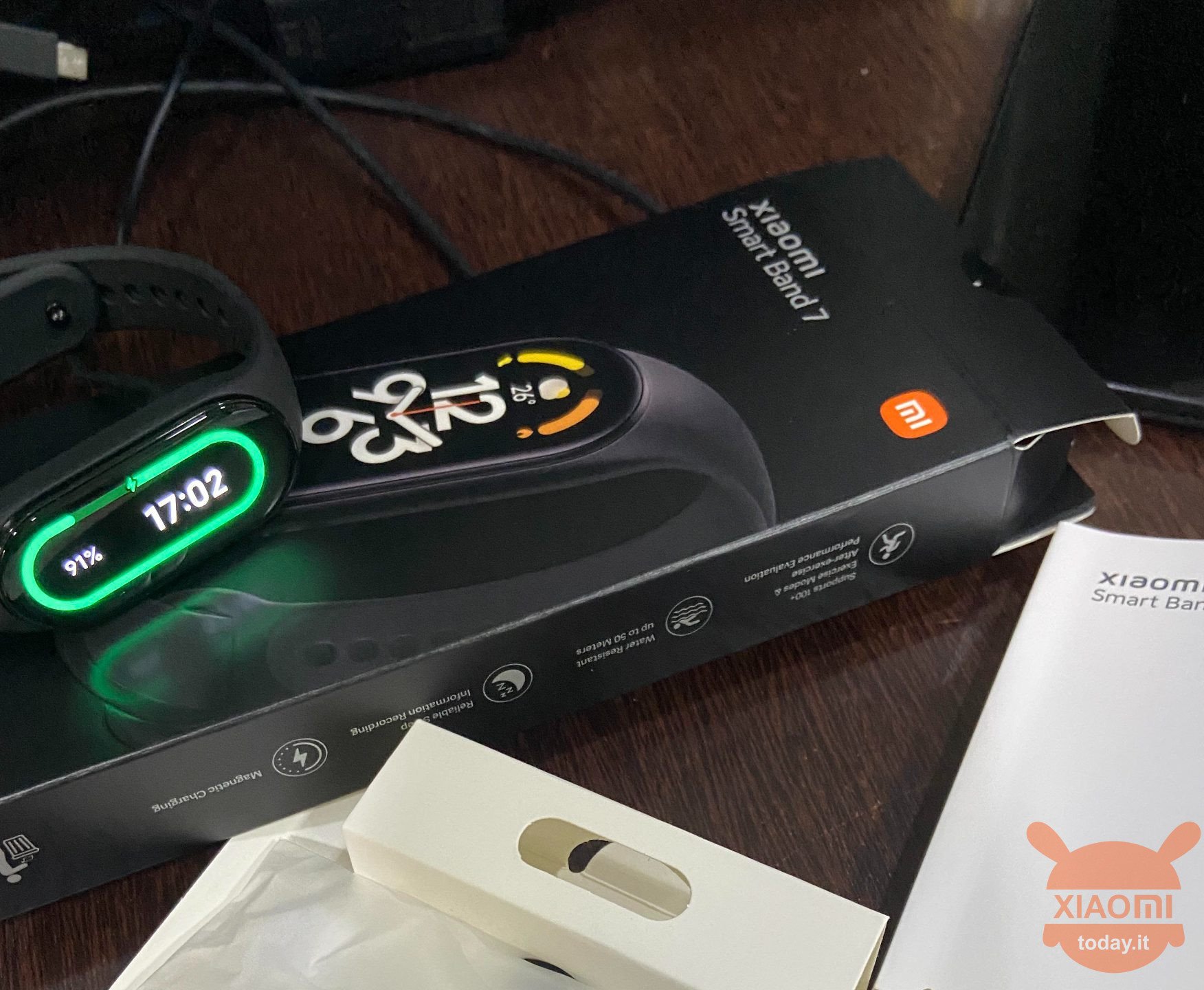 A few days ago we saw one Xiaomi Mi Band 7 appear on Amazon Italy, surprisingly. Unfortunately we didn't know if it was a China or a Global product, but we are sure that some of our readers have tried to buy it. If there is one among you, please let us know which version it is. In any case, the question we are all asking is: when Mi Band 7 Global is released in Italy and Europe? In reality, it seems that it has already gone out, since a user bought the China version smartband through AliExpress… and has received la Overseas hubs. It's all true. We tell you the news in detail.
When does Xiaomi Mi Band 7 Global come out? In reality, the smartband is already out and we did not know it. Seriously, the debut is upon us!
In accordance to reported by a user of redditin Poland a Mi Band 7 Global has arrived. But how is this possible if it was only announced in China? We can't really explain it. Maybe an oversight, a mistake or none of that: Xiaomi's fitness tracker is ready for debut (as also suggested by other certifications) and will arrive sooner than expected. Personally, I think it will take a few more months before the launch on the Global market, or at least before the official announcement. Effectively, the sixth generation smartband didn't come out long ago and it would be superfluous (but also a bit deleterious) to present his heir.
In any case, the user in question claims to have purchased a Chinese version of the Mi Band 7 but to have received the international version (as we see from the photos above). The proof that this is the Global variant is not only the sales box written in English, but also the languages available. Although the product comes out of the box in English, several are available languages europee. Either way, it's about the version without NFC. We know that Xiaomi has presented two, however: the one with and the one without.
Full specifications Xiaomi Mi Band 7
: 1.62 ″ AMOLED with 490 x 192 resolution and support for dynamic wallpapers with Always on Display
protection: up to 5ATM
sports: support for 100 sports activities
sensors: heart rate, SPO2, sleep monitoring, time needed for recovery after training and provides tips for maintaining physical fitness (EPOC)
battery: 180 mAh for an autonomy of 14 days (normal use)
Please note: Xiaomi Mi Band 7 it has no GPS.