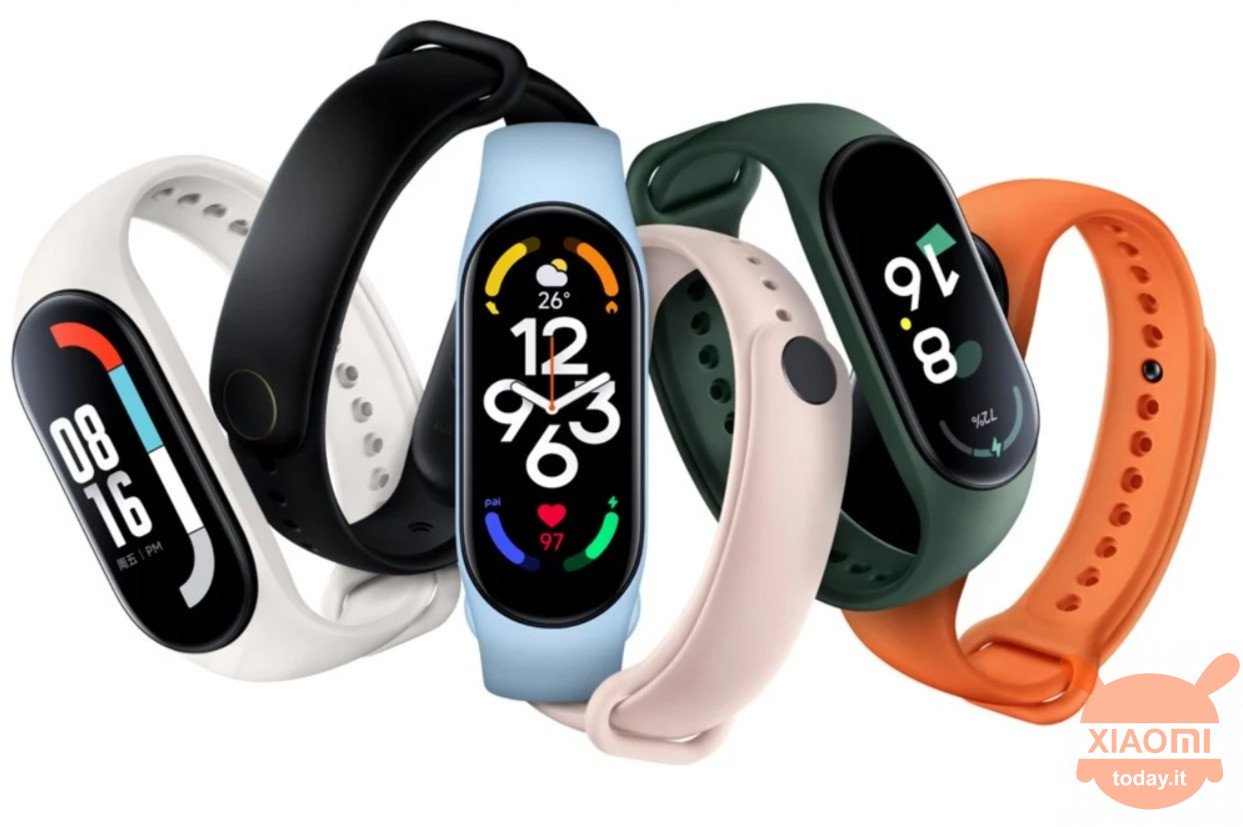 A couple of days ago Xiaomi launched the brand new Mi Band 7, the smart band comes with several upgrades that affect the screen, battery and supported sports. Well, today the Xiaomi Mi Band 7 was put on sale in record time on the Tomtop store at the price of €49,99; click here to go to the offer.
Xiaomi Mi Band 7 is already on sale!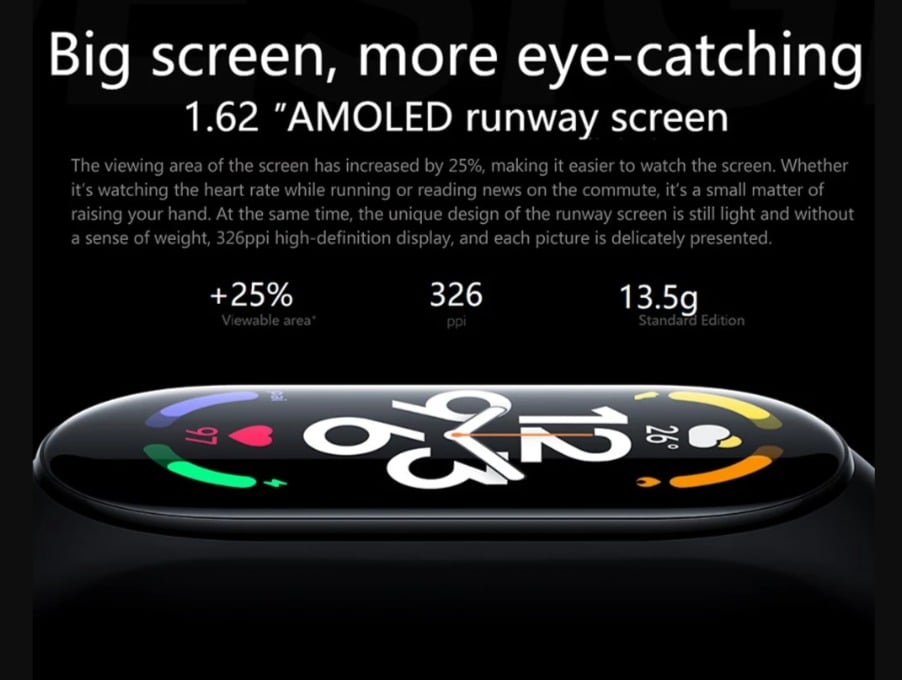 Let's quickly recall the specifications of the new smart band starting from the previously mentioned display, and which now has a size of 1,62 inches, with the display area increasing by 25%, making the screen reading experience even better. Furthermore, although the screen size has increased, the weight of the 7th generation is still relatively light at 13,5 grams.
In addition to increasing the screen size, the brightness and fluidity of the Xiaomi Mi Band 7 screen have also been improved to some extent. We also find the Dialog 1470 chip to have greater computing power and therefore a more fluid user experience in general.
The smart band also supports AOD (Always On Display) function, so you don't have to raise your wrist or click to check the time.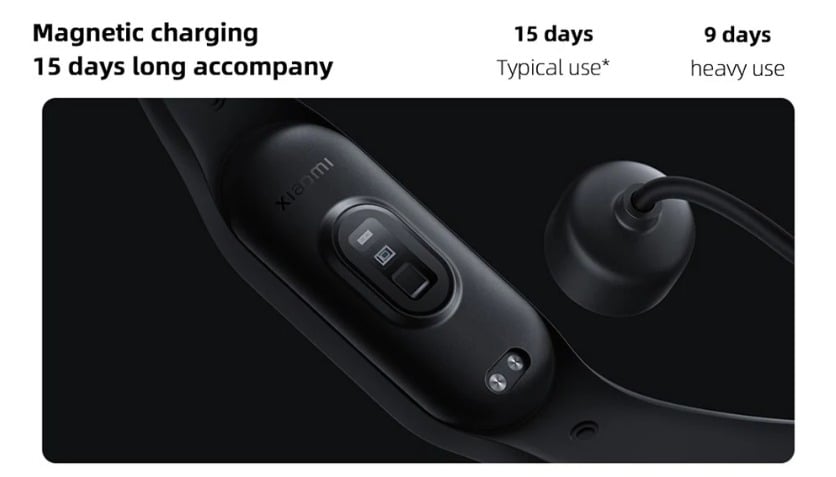 As for autonomy, the Mi Band 7 increases the battery to 180 mAh and uses a magnetic type method for charging. In normal use, the battery life of the new smart band has increased from 12 days to 15 days, while with intense use it reaches a maximum of 7 days.
Going to sports, the sports modes on the Xiaomi Mi Band 7 have been raised to 120, including amateur sports and professional sports. At the same time, the bracelet also supports 5ATM waterproof and supports swimming style recognition.
Not only that, Xiaomi Mi Band 7 also uses a professional training algorithm. By analyzing the four main exercise data of maximum oxygen uptake, training load, recovery time and effect of aerobic / anaerobic training, users can better understand the effect of exercise on the body.
Finally, we note that the Mi Band 7 for sale on Tomtop it is the English / Chinese version not NFC.