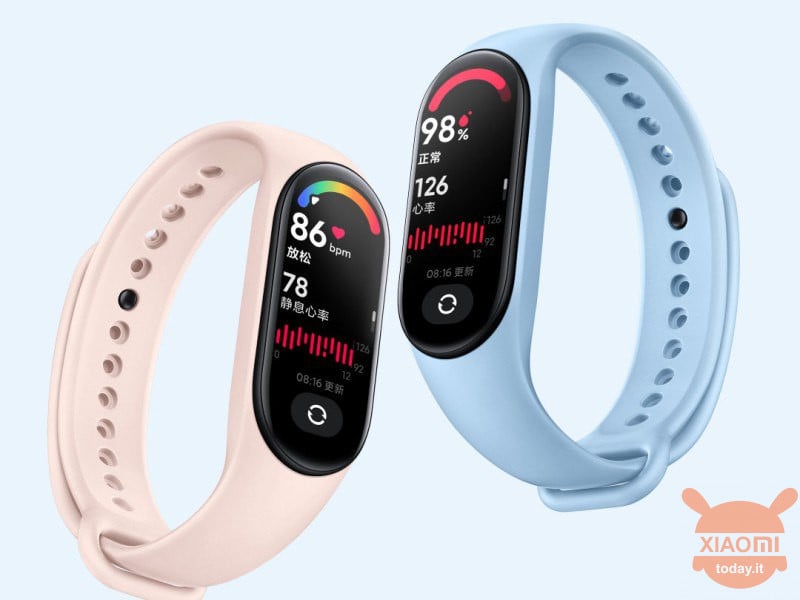 After days of rumors and official information about Xiaomi Mi Band 7 we are happy to announce that the seventh generation smartband has debuted. Clearly, the launch for now is only planned in China but within the year the smartband will also come to us. The fitness tracker, as we know, shows itself similar but not equal to the current model we know, that is the Mi Band 6. In fact, it differs both in screen size and in size. battery increased that also, hear hear, for one more sport supported. Let's see the complete specifications and the price (China).
Xiaomi Mi Band 7 is official in China. While we wait for it in Italy and Europe, let's see all the specifications and the price in preview
The Xiaomi Mi Band 7 is equipped with an oval-shaped AMOLED display from 1.62" with a resolution of 490 x 192 pixels e support for dynamic wallpapers in addition to the static dials. Like the previous model, the body of the smartband is protected from the ingress of water according to the standard 5ATM, which allows it to be used during workouts in the water. In total, Mi Band 7 supports monitoring of over 100 kinds of sports exercises. In addition to the monitoring functions of the frequency heart, the smart bracelet has acquired a sensor SpO2 which determines the level of oxygen saturation in the blood. The gadget will monitor this indicator around the clock - if the value is below 24%, a corresponding warning will appear on the screen and it will begin to vibrate. Another important innovation was the support for the AoD function, i.e. the constantly active screen.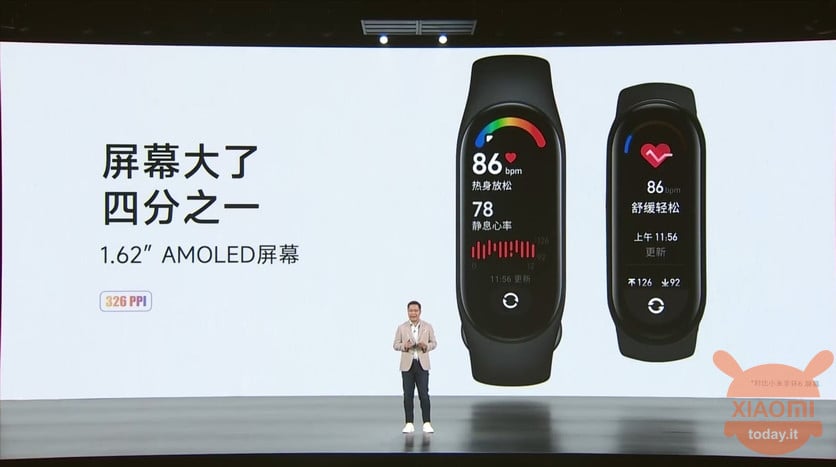 Like all other Xiaomi smartband ids, the Mi Band 7 is able to count the number of steps taken and the calories burned. There is also a function of sleep quality monitoring, which will help us regulate the sleep regime. In addition, the fitness tracker is able to take on the role of a personal trainer. A special software calculator determines the time needed for recovery after training and provides tips for maintaining physical fitness (EPOC).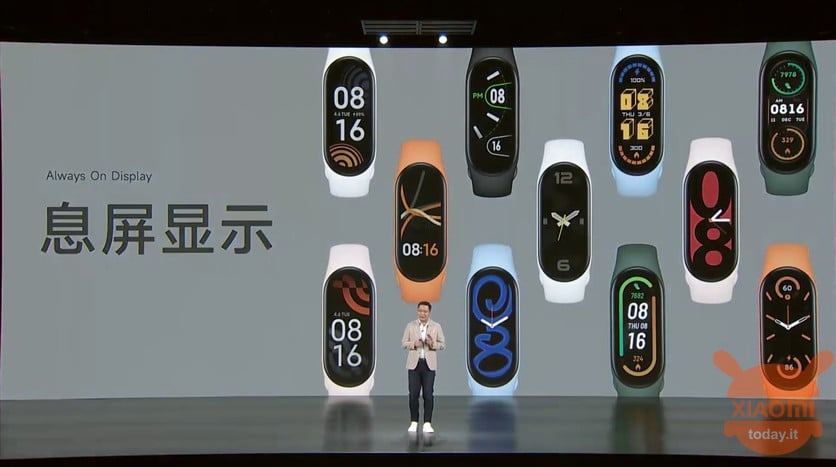 For the autonomy of Mi Band 7, an integrated battery with a capacity of 180 mAh. The manufacturer claims that one charge will last for 14 days of operation with moderate use. Among other features of the device, we note a smoother operation of the interface, support for the voice assistant XiaoAI (Alexa when she comes to us) when paired with a smartphone. The NFC version of the bracelet also supports the AliPay payment system.
Question that everyone asks: Does Mi Band 7 have GPS? No, it doesn't have GPS. Probably a Pro version (China only) could carry it
The price of Mi Band 7 in China is around €40 to change and the model with the NFC chip will cost approx €45.