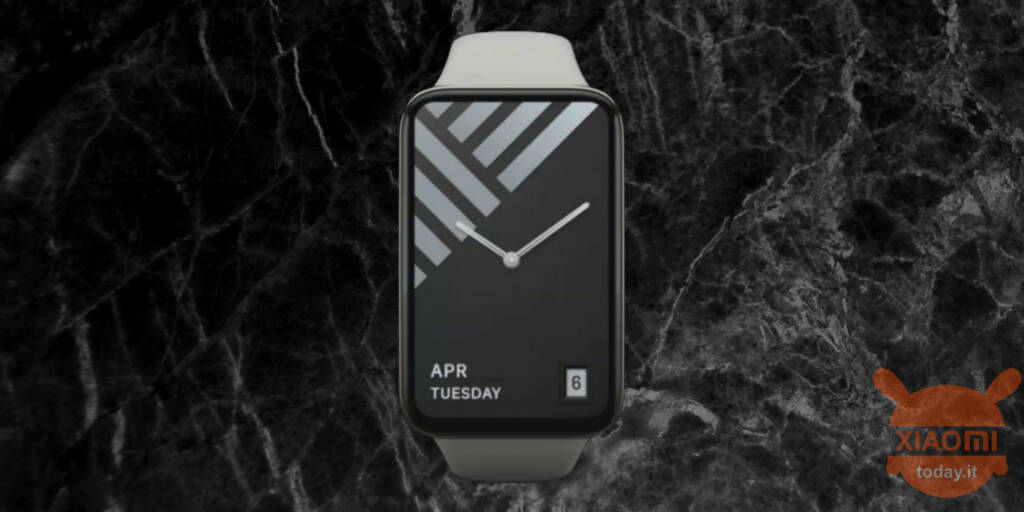 Under the sign Xiaomi Mi Band 7 review edited by Emanuele has raised quite a few controversies. The smartband is indeed a new product, but not as much as we wanted. The greatest expectation is that for the version equipped with GPS which, however, we do not know if it will arrive in Europe and in Italy. In any case, should it arrive, we have news that will surely please you: Mi Band 7 Pro has built-in GPS and this will be completely independent. But what does independent GPS mean? Let's see it together.
It's official: Xiaomi Mi Band 7 Pro will have built-in GPS and will be independent. What does it mean? Basically we don't need a smartphone
On the Chinese social network Weibo, the Twitter of Middle-earth, Lei Jun published a post in which confirms the presence of GPS on Mi Band 7 Pro. This news was not so obvious as we thought the standard version would bring such functionality. In addition to this, the CEO of the Chinese company has confirmed that it will be GPS independent. We stop for a few seconds on this aspect as it is very interesting. The independent GPS is what allows the smartband to use geolocation without the aid of the smartphone. Basically, only through the Mi Band 7 Pro will we be able to orient ourselves on the street.
Recall that the smartband will also have an interesting feature linked to Always-on display (AoD). As we said in the introduction, we have no news about it yet the release of the Mi Band 7 Pro with GPS in Italy and in Europe. In any case, we expect a further increased battery compared to an integrated GPS module and a much larger screen (AMOLED). In fact, the device is much closer to a smartwatch than a smartband, both in terms of size and functionality. The official presentation of the 7 Pro will take place today 4 July, together with the flagship smartphones of the series Xiaomi 12S.