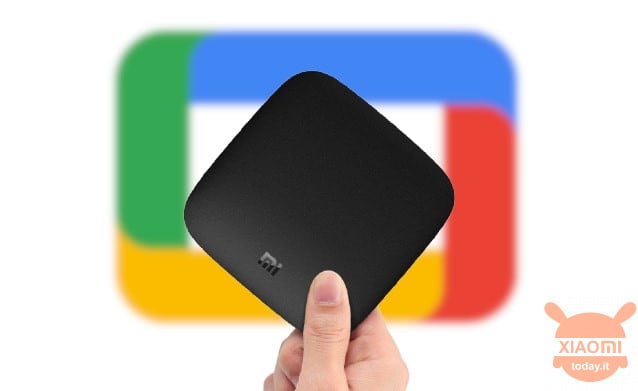 Xiaomi Mi Box 3 it is perhaps the Android Box TV of the brand that most of all has had problems. Users who have updated the device to Android 9.0 Pie have seen numerous bugs on the screen so that some have preferred to proceed with the downgrade to Android 8.0 Oreo. Personally I do not recommend it for compatibility reasons, but the choice is obviously up to you. Today, a few weeks afterGoogle TV interface output for Android TVs, here also that of Xiaomi receives the update. So let's go see what the news is, in the hope that there is also a fix for older bugs.
The latest update on Xiaomi Mi Box 3 brings the Google TV interface which started its rollout a few weeks ago
The report comes from the Telegram group Miboxsindia, in which a kind user shared some photos taken while his Xiaomi Mi Box 3 it updated itself. The main novelty of this update that brings the Google TV interface is the presence of the Discover card. As with the smartphone when we read the news, the Discover tab will go to suggest us which multimedia contents to see

, making a cross platform scanning. Basically, the system will see our preferences on all applications such as Netflix, Disney +, Amazon Prime Video and company.
Recommended series or movies will be displayed on the home page. The rollout should have started between yesterday and today but not necessarily everyone will receive it at the same time. To check if you have also received the update, just go to Settings > Device settings > Information > System update.
If you do not find the update, do not be afraid: in the next few days it will arrive without a doubt. As usual for all updates, These ones they do not arrive at all at the same time but proceed in stages. Just wait a few days.
Buy on Amazon
35,00€
35,99€
available
6 new from 35,00 €
Last updated on March 1, 2021 12:37
Are you interested in OFFERS? Follow our TELEGRAM Channel! Many discount codes, offers, some exclusive of the group, on phones, tablet gadgets and technology.