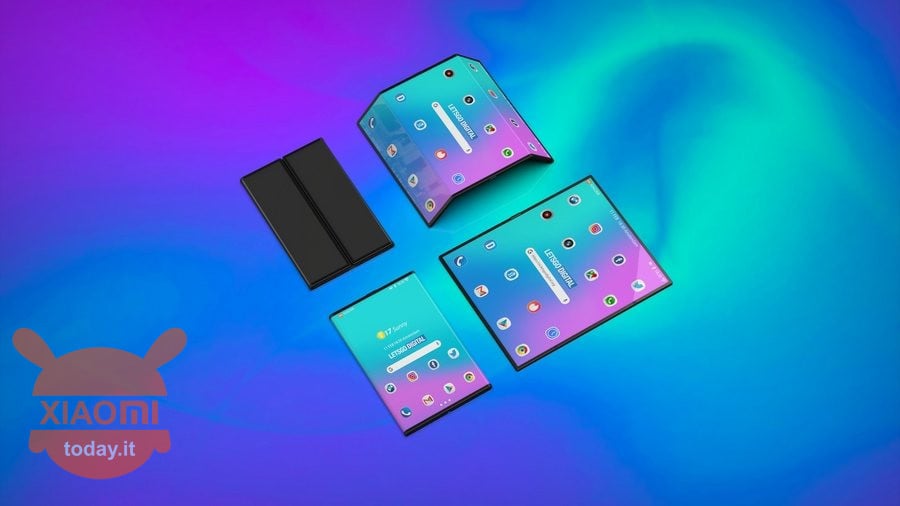 We talked a long time smartphone with folding display, and surprisingly Xiaomi a few weeks ago pulled out a "bomb" video in which she showed her own prototype, defined Mi Flex. And the video is not only official but even as a guest star we find Lin Bin, the president of the Chinese company, who with a few simple operations showed the device during a hypothetical daily use, arousing the fantasies and enthusiasm of all technology enthusiasts.
Xiaomi therefore continues to entice users by publishing a statement, issued to LetsGoDigital, that does not reveal anything about the specifications or the alleged marketing date of the Mi Flex, but some small details on the design show us some renderings to say the least surprising. Regarding the statements of Xiaomi, these are to be considered more like an outlet, as it is stated that the difficulties in development were not lacking material of the Mi Flex, but above all to the adaptation of the MIUI software interface to the folding display.
Xiaomi Mi Flex: development continues and in the meantime the first renderings appear
Xiaomi does not hide that for Mi Flex, the panel was created in collaboration with the VISIONOX company, for years at the forefront of the sector. But let's specify one thing about the name, as we are all calling the first terminal with Xiaomi's piege-like display, like Mi Flex, but this it's an unofficial name and therefore the definitive name could also change, so that the suffix MI could also not be present precisely to differentiate it from other devices.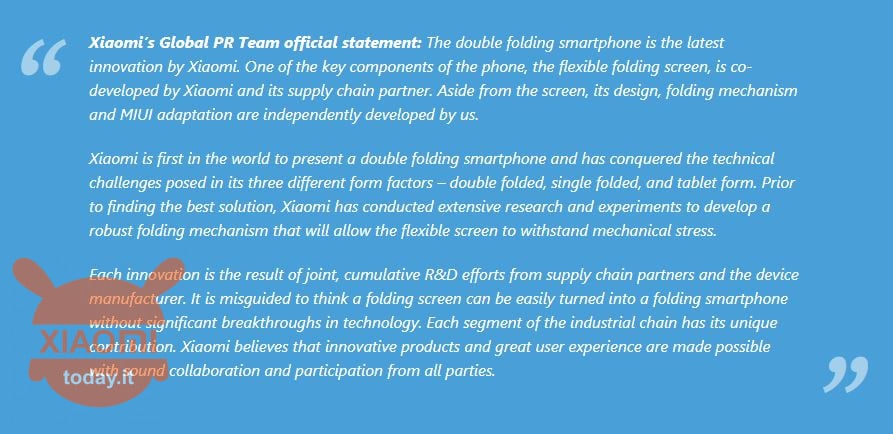 From render images, based on the now viral video in the tech industry, however, it is not possible to distinguish the presence of a photographic sector back and the possible arrangement, but personally I think that the main feature of such a device, like the Mi Flex, will not be linked to photography, but rather to the productivity, integrating software increasingly targeted to graphics and modeling as well as Office. And what do you think? There hope to see it at MWC2019 however remains and who knows that Xiaomi does not reserve us some juicy surprise.
-29%

Coupon
🇮🇹 Express Delivery 24 / 48h from Italy FREE
Buy
Use discount codes:
MENO5_XT
-23%

Coupon
🇨🇳 Standard Priority Shipping FREE (8 / 10gg, No Customs) ✈
Buy
Use discount codes:
XTGS5
Are you interested in OFFERS? Follow our TELEGRAM Channel! Many discount codes, offers, some exclusive of the group, on phones, tablet gadgets and technology.