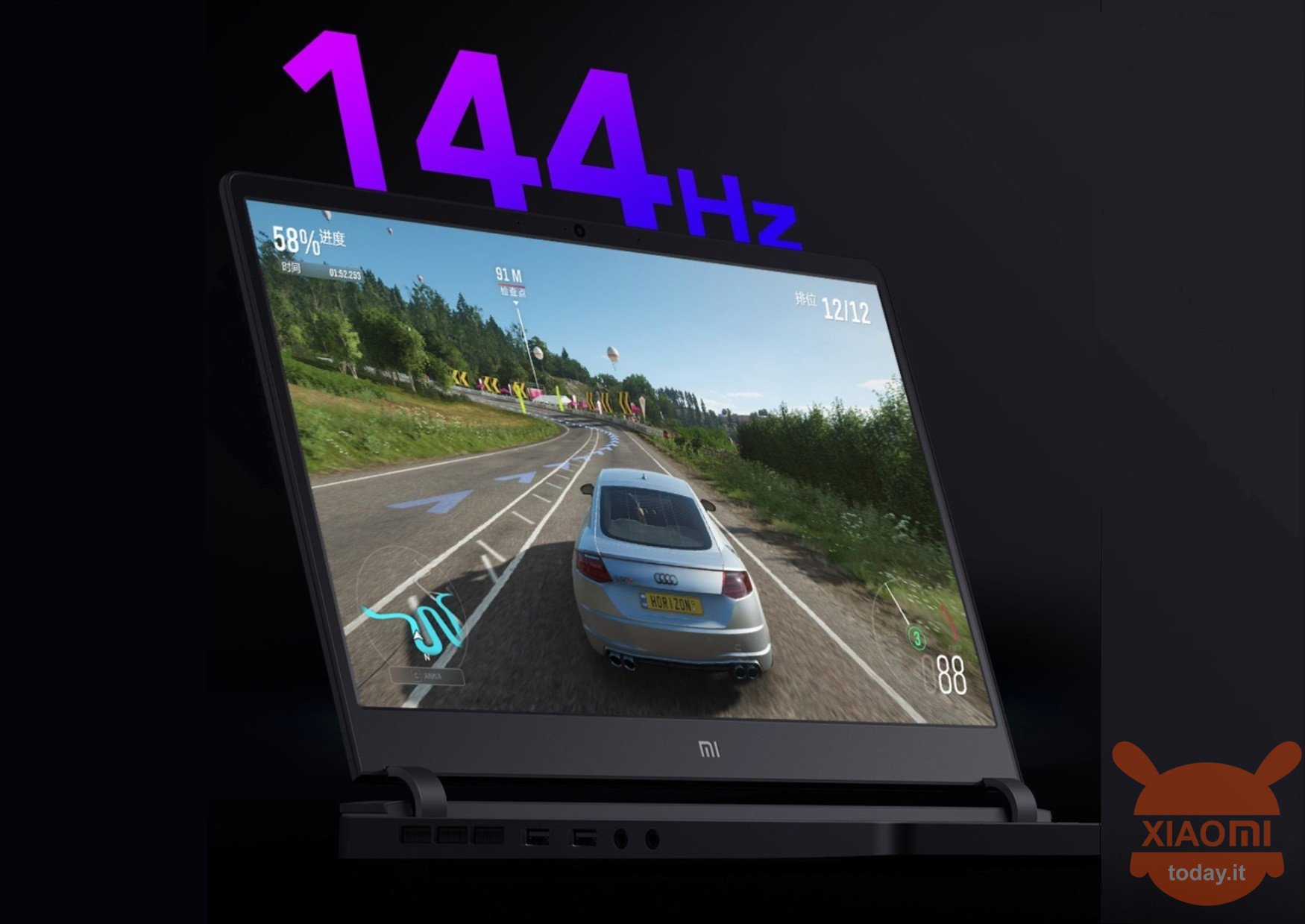 About a year after the presentation of the latest generation of the laptop series Xiaomi gaming, today the due and long awaited upgrade finally arrives with the name of Xiaomi Mi Gaming Laptop 2019.
The laptop has been improved in some respects, while in others it has remained identical to the original. Let's go then to discover the most powerful and modern Xiaomi laptop ever!
Xiaomi Mi Gaming Laptop 2019 official with 144MHz display and much more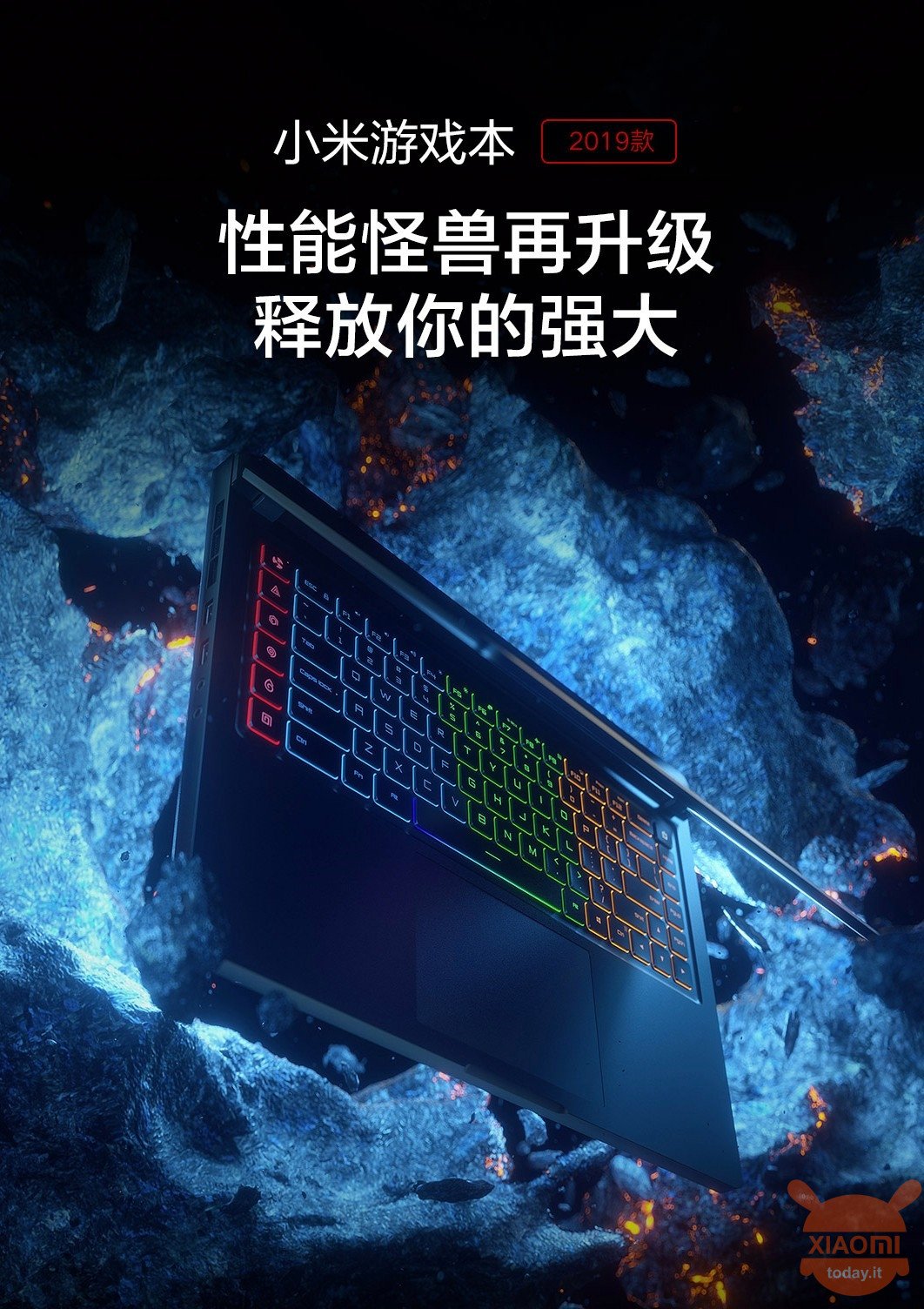 Let's start with the perhaps most important hardware component in a PC, namely the CPU. The Xiaomi Mi Gaming Laptop 2019 has been equipped with the latest Intel 9th ​​generation processors. Specifically we could choose between the Intel Core i5-9300H and the Intel core i7-9750H, the latter being a CPU with six cores, twelve threads and maximum frequency (of the single core) of 4,5GHz. The new processors are compatible with DDR4 type RAM with a maximum frequency of 2666MHz; there are a total of two slots for a possible future upgrade.
The aforementioned components are then supported by the latest NVIDIA mobile video cards released on the market, so let's talk about both the NVIDIA GTX 1660 Ti, and the RTX 2060, with the second one that differs more for the support of ray tracing, a technology that simulates the real physical behavior of light to generate cinematic quality rendering even in games with more intense graphics.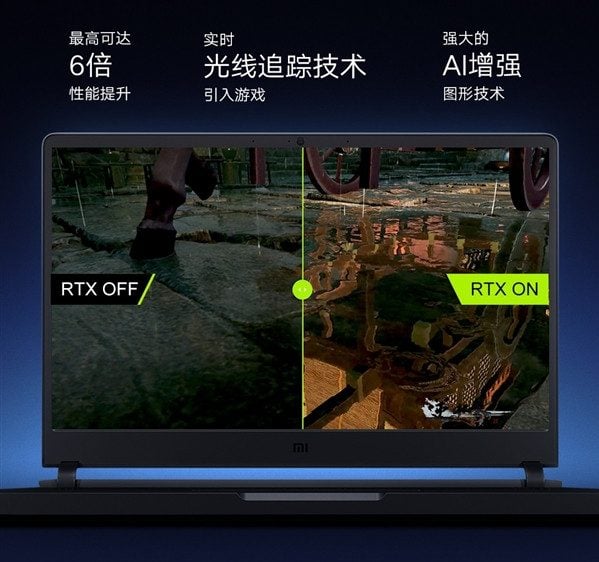 As for the internal memory, the new laptops have a PCIe 3.0 x4 slot to connect high-performance SSDs, as long as you want to replace the 512GB one available in all variants.
Among the other most significant upgrades we have the new 15,6 display diagonal inches with a refresh rate of well 144Hz. A higher refresh rate means a smoother viewing experience, whether it's the Windows interface or high resolution video games and high details. Obviously, 144Hz will be best exploited when playing titles that manage to get to 144fps (frames per second), but this does not mean that at a lower frame rate the gameplay is not smooth. Among the other details on the screen we have a response time of just 4ms, a range of 72% NTSC colors and a screen / chassis ratio of 81%.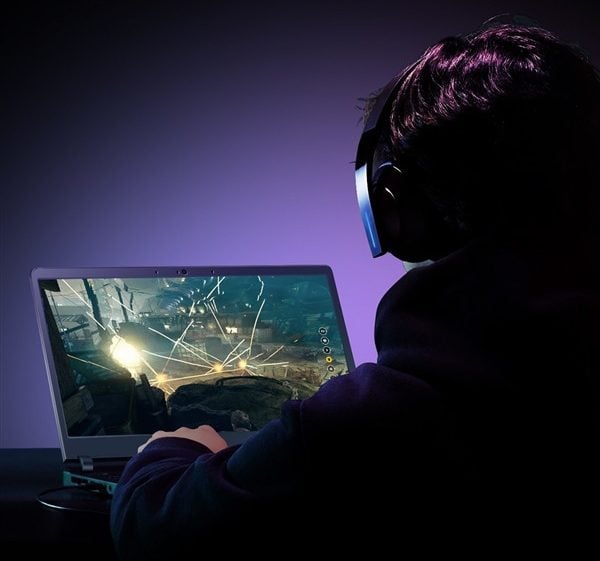 Finally, Xiaomi has improved the dissipation system on board the laptop. Now we have a total of four air ducts with a stainless steel base, this system increases the dissipation efficiency by around 16% and increases the cooled air by around 50% (so all the different components will be more "fresh"). Then there are 5 heat pipes that are thick enough to disperse about 25% more heat, high-performance ultra-thin metal desktop PC fans from 12V and a dedicated "tornado" button to send them to maximum power.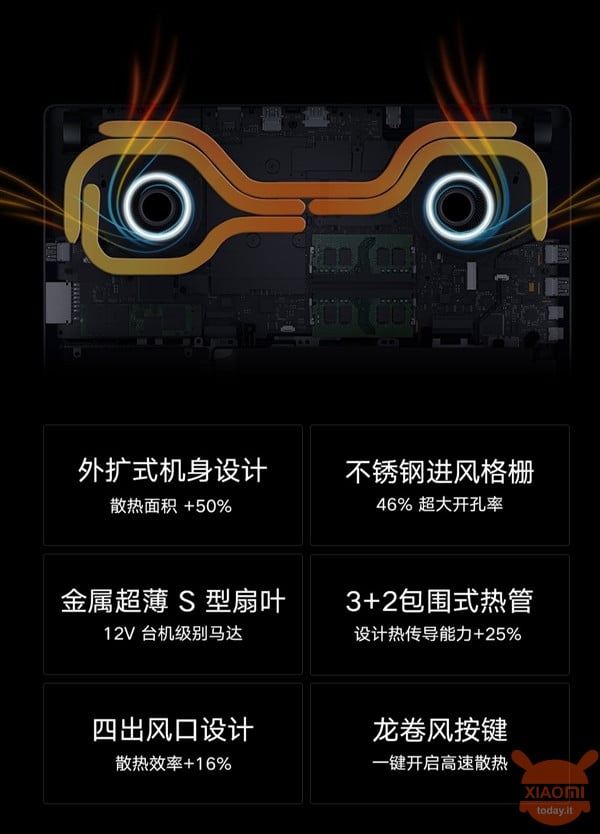 For the rest, the Xiaomi Mi Gaming Laptop 2019 remains identical to the previous model, which is not necessarily bad. In fact, we have a relatively minimal design with no logo or bright colors, two 3W speakers with support for Dolby Atmos, a high quality audio amplifier and the Japanese Hi-Res certificate.
The keyboard is divided into four sections with backlight support in different colors, then there are different effects such as the "breath" and the "wave" one, a total of 30 buttons with rollover key functionality, an 1,8mm activation distance and and finally five programmable buttons positioned along the left side of the keyboard.
From the point of view of connectivity, we have WiFi AC, Bluetooth 4.1, four USB ports of type 3.0, an HDMI 2.0 port, a Gigabit Ethernet port, a slot to read microSD cards, audio jack from 3,5mm in input, audio jack from 3.5mm outgoing and charging port. The laptop comes with Windows 10, Microsoft Office Family & Student and a more user-friendly BIOS interface.
Regarding prices, the Xiaomi Mi Gaming Laptop 2019 has a starting price of 7499 Yuan (970 €) for the version with Intel Core i5 / 8GB / 512GB / GTX 1660 Ti, 8499 Yuan (1100 €) to have an Intel i7 / 16GB / 512GB / GTX 1660 Ti and finally, 8999 Yuan (1170 €) for the variant with Intel i7 / 16GB / 512GB / RTX 2060.
Are you interested in OFFERS? Follow our TELEGRAM Channel! Many discount codes, offers, some exclusive of the group, on phones, tablet gadgets and technology.