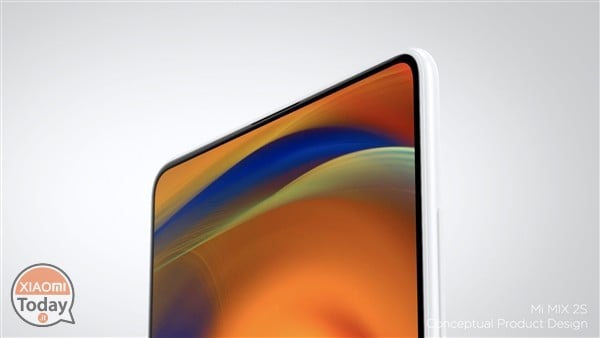 Il 27 March is approaching, and it is normal that day after day the hype and interest in the smartphone that Xiaomi promised to present on that date, the Xiaomi Mi MIX 2s.
On this device we have talked a lot, both of the technical specifications with which it will be launched on the market, in particular the SoC Qualcomm Snapdragon 845, both of its design, which of course we expect to be superior, or at least equal, to that of the already beautiful Mi MIX 2.
Mi MIX 2s: Xiaomi teases our curiosity!
Yet our favorite Chinese company thinks that the Xiaomi Mi MIX 2s has not been talked about enough yet, and it is so that a few hours ago announced on Weibo the arrival of important news concerning the device in question.
"When?" You are wondering. We do not have a specific date, we only know that these news will arrive next week. For the rest everything is silent, but after all we are always used to this suspense that Xiaomi knows how to create around its flagship products.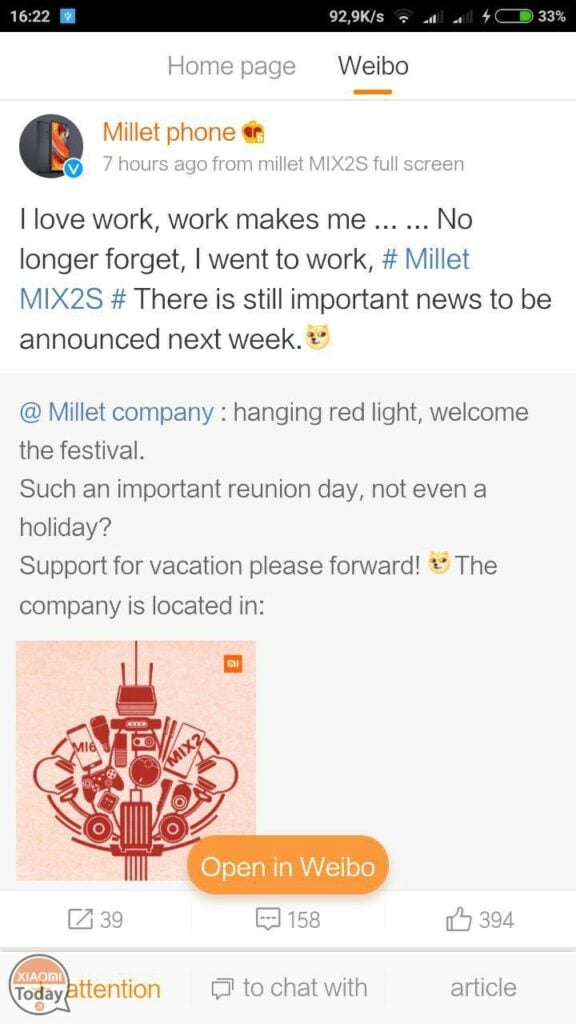 According to some speculations, the announcement next week could concern the adoption of an imaginary on the Mi MIX 2s Impression scanner integrated under the display

, a feature so far appeared only on a handful of smartphones produced by the Chinese Vivo.

The industrial analyst Mocha RQ is a loud voice to suggest, adding that this technology will be provided by Synaptics, a leading company in the production of sensors for man-machine interfacing.

So we just have to wait until next week to find out what Xiaomi surprises have in store for us. Meanwhile, I remember that yesterday was leaked into the network an image that according to the well-informed could portray what will be the Xiaomi Mi MIX 2s, or a terminal equipped, in addition to the aforementioned fingerprint scanner, a display occupying almost totality of the available front surface. Would you like it if the MIX 2s really were like that?
---
[Source]
Are you interested in OFFERS? Follow our TELEGRAM Channel! Many discount codes, offers, some exclusive of the group, on phones, tablet gadgets and technology.