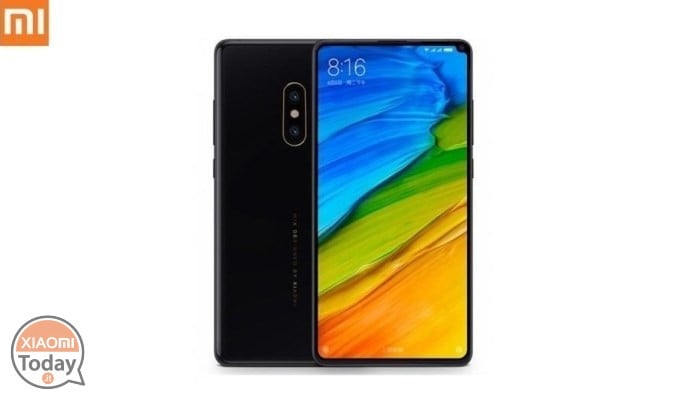 Il 27 March it will be the day in which it will be celebrated presentation of the highly anticipated Xiaomi Mi Mix 2S, the first smartphone of the Chinese company to be equipped with the performance-enhancing Snapdragon 845 processor. But if the data sheet in part seems to be confirmed remains a mystery that envelops the design of the future device top of the range and in particular the one related to the front camera. In fact, the various rumors and leaks appeared in these days have shown us more variations, from the positioning of the same in the upper right corner enclosed in a kind of notch called "notch" to others that instead did not show the presence, suggesting that it could be enclosed in a sort of retractable mechanism.
In these hours, however, u appearedn video that clearly shows the front design of the 2S Mi Mix, partly similar to the previous generation but with the adoption of the "notch" camera. This would involve one serious change to the MIUI firmware to allow the various apps to work in symbiosis with the new camera design, which in a sense is noted from the video in which the icons generally placed in the upper right corner are moved to the left. We can not give security on the authenticity of the video but I personally think it is a fake. Probably a sort of hole-in-center adhesive has been applied to simulate the camera's hole, as you can see that the display actually comes up under the so-called "notch" from which the backlighting light of the display comes out. The quality of the video is very poor and therefore the doubts remain.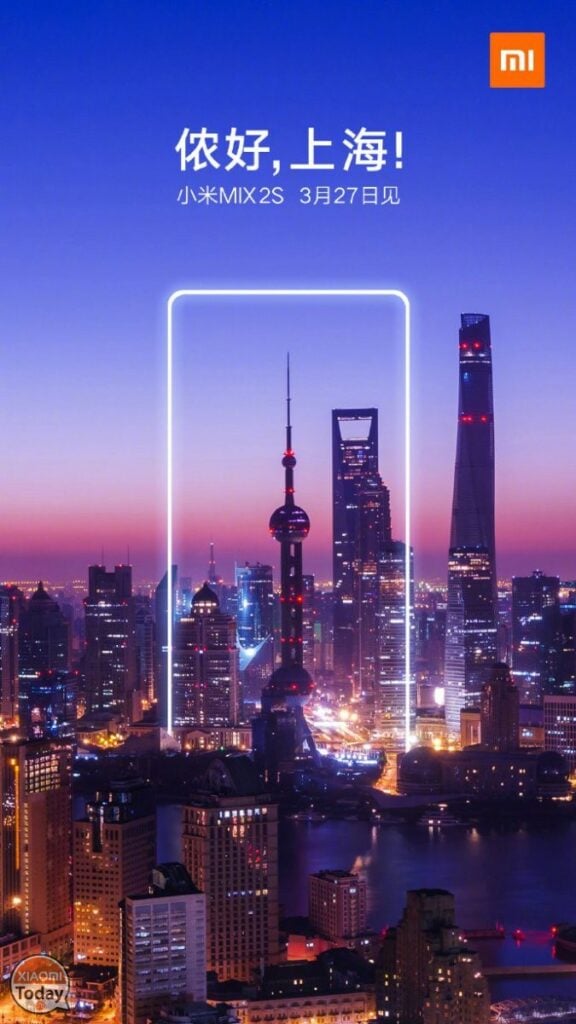 Ma to put an end to the question is just Xiaomi, who published a teaser through the various social channels which shows the profile of Xiaomi Mi Mix 2S that overlooks the city of Shanghai, city where the launch event of the new smartphone will be held. From image the absence of the camera in the upper right corner is clear which therefore categorically denies the video above. This instead confirms the conclusions reached by the XDA colleagues who had analyzed the firmware of the Mi Mix 2S, which revealed between the strings of code the presence of the front camera inserted in the lower frame (presumably thinner) to the display, just like in the current Mi Mix 2. So what should we expect? Surely a powerful smartphone thanks to the CPU Snapdragon 845, a revisited design with even smaller frames and probably an improved photographic compartment that will consist of a double module on the rear.
Are you interested in OFFERS? Follow our TELEGRAM Channel! Many discount codes, offers, some exclusive of the group, on phones, tablet gadgets and technology.