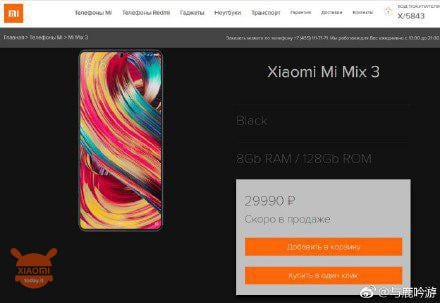 Rumors and leaks continue on the highly anticipated Xiaomi Mi Mix 3, while there is a lack of communication from the company. At least until today, as for a few moments, on the Russian shop Xiaomi.shop she appeared the image with relative price of the future top of the Chinese range. It should be noted that the online store does not belong to the list of official stores recognized by Xiaomi, although the graphics of the site and the various releases are all in perfect corporate style so that at first glance seems to have happened on the Russian page of the company.

Xiaomi Mi8 Lite Global
FREE Shipping 8 / 10gg - Cover and Complimentary Film - Italy Guarantee 🇮🇹
249.99€
That said, we start from the price, which theoretically if the image turns out to be true is around the 29990 rubles, equivalent to about 390 euro, for the version of 8 GB of RAM and 128 GB of internal storage. A price all in all desirable in consideration of what is assumed by the smartphone has to offer.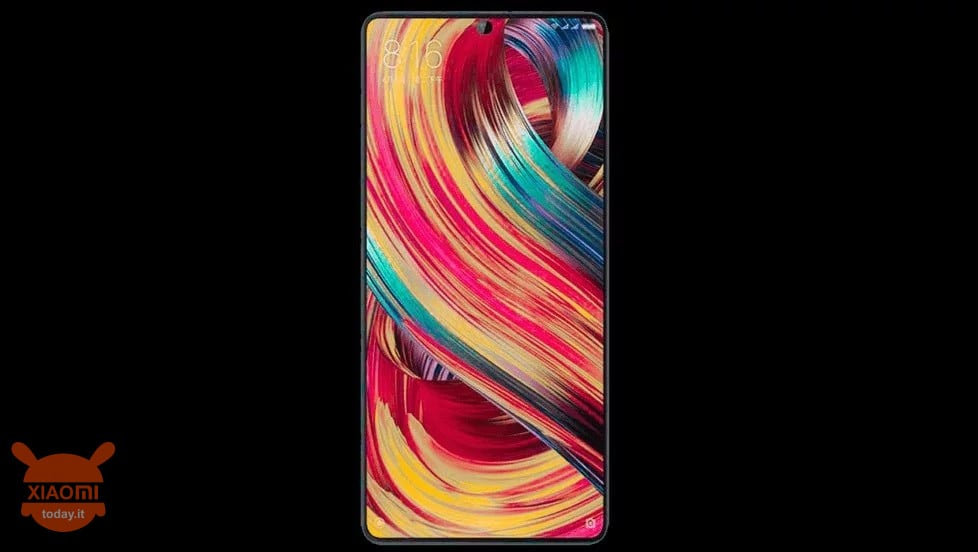 The fact that the image appeared on one semi-official shop, means that the rendering of the same can also be a well-designed forgery. But the doubt that something real comes to us since the published teaser shows one peculiarity that no one had ever revealed until now. In fact, one can notice in the upper part of the screen little notch, represented by the selfie camera which at this point may not be integrated into the slide mechanism officially shown by Lin Bin. In addition, if the image's veracity were to be confirmed, most likely the launch event could take place in Russia: hypothesis not to be underestimated considering the attentions that lately the OEM of Lei Jun is devoting to the nation.
Xiaomi Mi Mix 3 appears for a moment on a semi-official Russian shop
in short Xiaomi Mi Mix 3 is likely to go down in history as the most mysterious smartphone in the company's history, feeding a series of rumors and various leaks that honestly are beginning to tire, primarily as a columnist and certainly you as users. The various executives of the company had promised us a launch for this month, yet there is still no official information and / or indiscretion on Mi Mix 3. And you agree with me or not?
Are you interested in bidding? Follow our Telegram Channel!
A lot of discount codes, some exclusive offers from the group, phones, gadgets and gadgets.