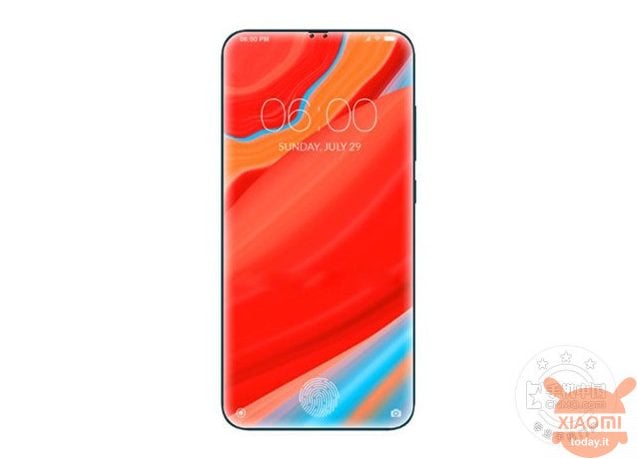 While we are here talking about rumors about the Redmi K30 that almost certainly will adopt the 5G technology, at least in the most expensive variant, another terminal perhaps much closer and interesting seems to be close to release. As the title suggests we are obviously talking about the Xiaomi Mi MIX 4, or the long-awaited successor to the Mi MIX 3 presented over a year ago.
Xiaomi Mi MIX 4 "for sale" in China at 19999 Yuan (2600 €), coming soon?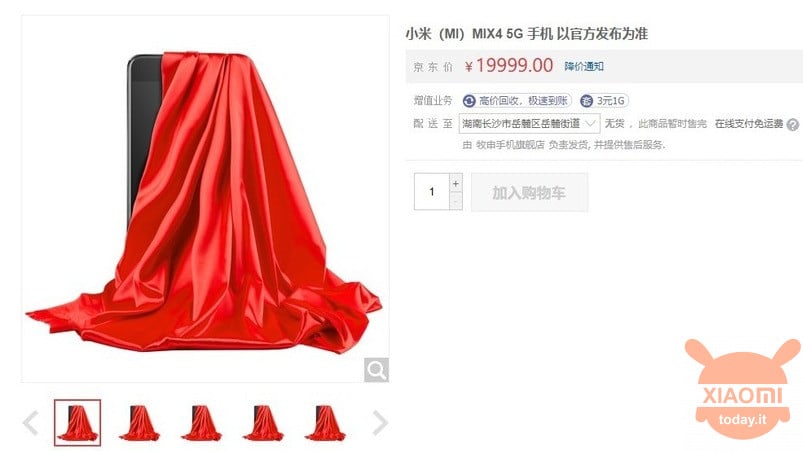 The Mi MIX 4 has in fact appeared on the famous Jindong e-commerce platform, offered for sale by various third-party retailers. The smartphone also has a price of 19000 Yuan, which translated into euros would be around 2.600 €, so a really exaggerated price for a high-end smartphone but still a mass device and not a concept phone.
This is not even the first time that the device appears on Chinese stores, the Xiaomi Mi MIX 4 was already gone "on the shelves"Several months ago, but everything was denied shortly after by Xiaomi. So we recommend taking this news today with pliers.
The most interesting data that we learn from the more or less true sale of the device is not the price. The Mi MIX 4 is in fact associated several times with the abbreviation "5G", suggesting in fact that the smartphone will most likely adopt the new connection technology. Or at least that there will be an 5G-ready version available for purchase at the official launch.
In addition to support for the 5G network, the next flagship of the Chinese giant should also adopt an AMOLED type screen produced by Samsung with a design similar to that of the Galaxy S10 series and Note 10. We are talking about a screen with a hole for the front camera at the top. The smartphone could then arrive with an 2K resolution screen and a 120Hz refresh rate.
In any case, we do not yet have reliable data on the possible date of presentation of the Xiaomi Mi MIX 4 that could fluctuate between the months of December and February.
Amazfit GTS
🇨🇳EU Priority Line Shipping (No Customs) ✈
Are you interested in OFFERS? Follow our TELEGRAM Channel! Many discount codes, offers, some exclusive of the group, on phones, tablet gadgets and technology.