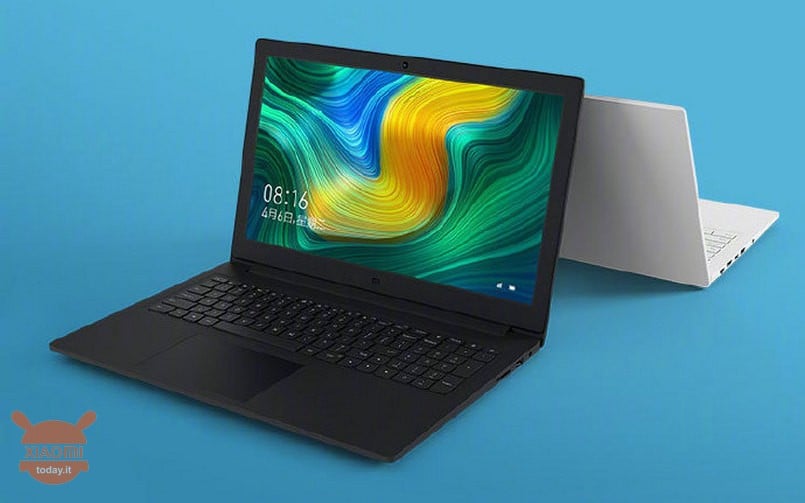 After the refresh to the series Gaming and Notebook Pro a couple of weeks ago, with the first one that received an eighth generation Intel processor and the second a more modern GPU (GTX 1050), our beloved Xiaomi surprises us with yet another range of laptops, this once called simply "Notebook". In fact, they take up slightly the design of the most elegant series, the Notebook Pro, but with less performing specifications, from which the removal of the "Pro" nomenclature and a good part of the price.
The Xiaomi Mi Notebook is equipped with an eighth-generation Intel Core i5 / i7, which the company promises is the best 40% compared to the previous one, accompanied by 4GB or 8GB of RAM with support for DDR4 2400MHz and Dual Channel, up to a maximum of 32GB. As for the graphic sector, the laptop arrives with an Nvidia GeForce MX110. A graphics card that surely will not surprise anyone for its performance and probably will not be able to run many video games in a fluid way; in any case, the target is not that, but amateur video production, use in the office and entertainment.
The Xiaomi laptop is equipped with a screen 15.6 inches with a resolution of 1920 x 1080, ie Full HD, is visible up to an angle of 178 degrees and when closed makes it reach the terminal a thickness of 19.99mm, so not one of the most thin but we are there.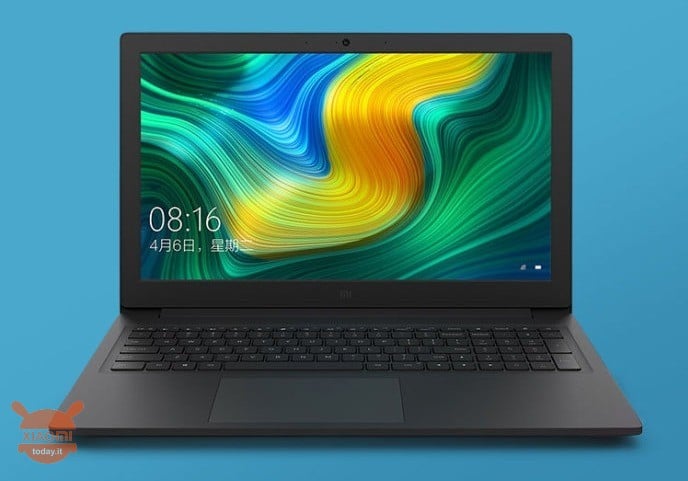 The Mi Notebook is then cooled by a system consisting of two fans and four heat pipes, two for each fan, there are also two air outlets to dissipate the heat of both the processor and the video card. The keyboard is of the whole type, that is, it also has the numeric keypad on the right, which can be very useful for an office use. Although we must remember that Xiaomi laptops almost always have an American layout, so we suggest you to be careful. The game of keys is of 1.5mm, besides there is a specific key to make the browser start, if necessary.
As for the ports on the laptop, the Xiaomi Mi Notebook equipped with an 3 card reader in 1, an 2.0 USB port, Gigabit Ethernet, an HDMI port, two 3.0 USB ports and an 3.5mm jack for connecting both a microphone and a headset . If you do not want to use the latter, you can always enjoy 3W internal speakers with support for Dolby Audio Surround Technology.
Finally, the laptop arrives with a Xiaomi assistant for synchronizing contacts, messages, photos, notes and other data from the smartphone, as well as a genuine version of Microsoft Office.
Ok, well, all good, but how much does it cost? The Xiaomi Mi Notebook starts at a price of 3999 yuan, ie about 500 € for the version with Intel i5, MX110 card, 4GB of RAM, 128GB of SSD memory and a hard disk from 1TB. The higher version with i5 / 8GB / 128GB + 1TB / MX110 costs 4499 yuan or about 565 €, while the best variant with i7 / 8GB / 128GB + 1TB / MX110 will only cost 4999 yuan, on 628 €.
This new range of Xiaomi laptops seems a good compromise between hardware and price, especially for those who do not play PC. What do you think about it?
Are you interested in OFFERS? Follow our TELEGRAM Channel! Many discount codes, offers, some exclusive of the group, on phones, tablet gadgets and technology.