We start this hot week of August with a new product that could help us suffer less heat in this period by cleaning our house for ourselves. As you may have already understood from the title we are talking about a new robot vacuum cleaner or for the precision of a new version of the much loved Xiaomi Mi Robot, this time with a new LDS technology and much more.
Xiaomi Mi Robot LDS Edition presented in China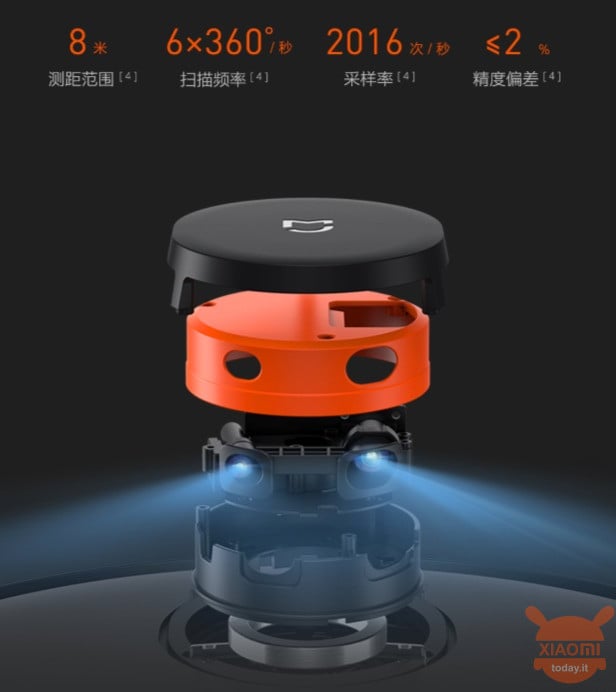 LDS stands for Laser Direct Structuring and is the technology that allows you to map the entire house and then choose an appropriate cleaning plan. Obviously this can be left to the robot vacuum cleaner that will clean the whole house automatically or we can choose which areas or rooms to run the robot. The LDS technology on board the new robot uses a multi-level calibration system, is faster, more accurate and has a wider range. This means that the vacuum cleaner will be able to map home and avoid obstacles much faster.
In detail, we have a work range eight times larger, a scanning frequency of 6 x 360 ° per second, 2016 refresh rate and a percentage of mapping errors lower than 2%.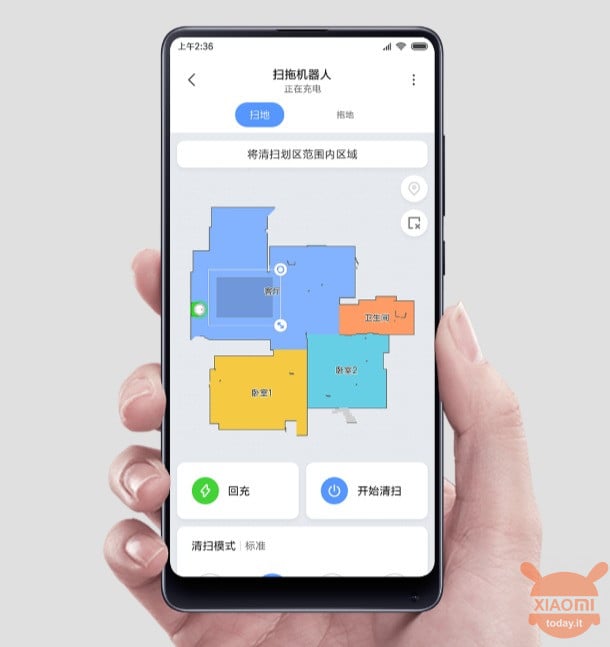 In addition to the new LDS system, the new robot vacuum cleaner stands out from the others Xiaomi robot also for the three cleaning systems available. We have the one called "sweeps and washes" to clean with water inside the tank (2 in 1); "Single sweep" to use only the dust container from 550ml; and the "mop" mode in which a larger tank is used (from 550ml) which must be purchased separately.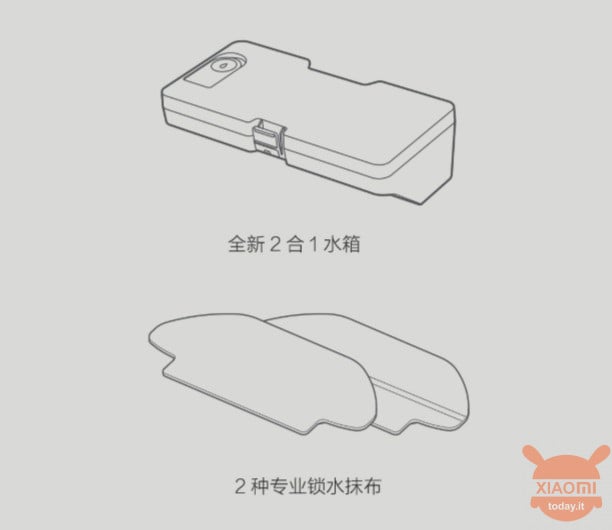 Still with regard to the cleaning system, the Mi Robot has a professional system created to simulate a two-step manual cleaning. Then there is an electronically controlled water tank through a small pump to let the right amount of water out and avoid blockages due to limestone. The electronic water release system also serves to avoid ruining wooden floors in the home.
While for the aspiration system a brushless motor of Japanese production is used with a suction power of 2100Pa. The robot equips an 3200mAh battery for 110 minutes of continuous work. These are equivalent to approximately 180 square meters of clean surface, after which the vacuum cleaner will return to the base automatically for charging.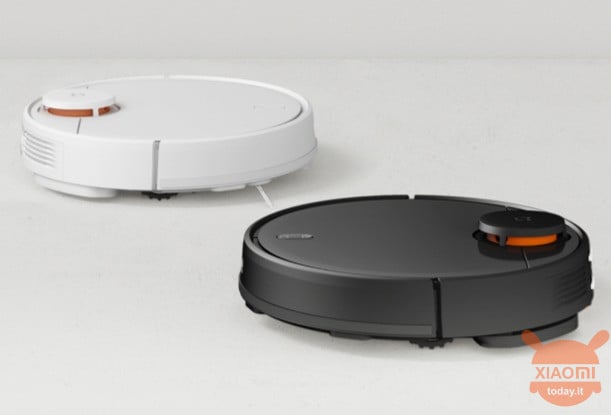 Finally, the Xiaomi Mi Robot LDS Edition comes with the typical circular design and is available both in the common white color and in a new black color. Obviously there are also smart features, so it will be possible to control it through the application to see the progress of cleaning, assign an area to clean and much more.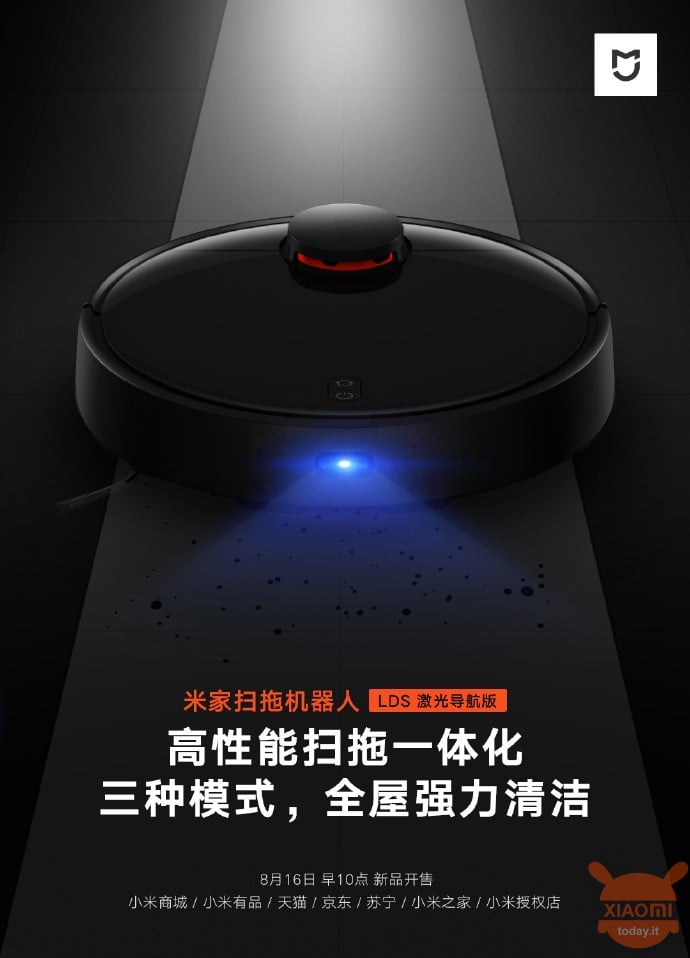 The Xiaomi Mi Robot LDS Edition will go on sale in China on 16 August for 1999 Yuan, around 250 euros.
Are you interested in OFFERS? Follow our TELEGRAM Channel! Many discount codes, offers, some exclusive of the group, on phones, tablet gadgets and technology.