Among the many smart devices that Xiaomi has in its catalog there are also robots for cleaning the house. In the last period we have seen that the brand intends to launch its first Mop in Lite version also from us. Unfortunately, the launch date is still unknown but the certification in Italy and Europe confirms its launch soon. The same is happening for the Mi Vacuum Mop 2C. This robot was launched six months ago in China and today, exclusively, we confirm that it will also arrive in Italy and Europe.
UPDATE: WE WERE RIGHT, THE ROBOT IS NOW GLOBALLY OFFICIAL AND WILL ARRIVE IN ITALY. MORE DETAILS AT THE END OF THE ARTICLE
Xiaomi Mi Robot Vacuum Mop 2C is about to arrive in Europe and Italy. Here's evidence of its upcoming launch, complete with full specs
According to what was found on a European certifying portal, Xiaomi intends to launch its own Mi Robot Vacuum Mop 2C also in Italy. Clearly our country is not the only one that will receive the Mop in question: Spain, Germany, Greece and many other European Union countries will also be able to buy it on official channels. But having said that, where is the proof that it is precisely this Mi Robot Vacuum 2C? The product recognizable by the code name XMSTJQR2C Is that produced by Dreame and it is the Vacuum 2C that the company launched mid-year in China.
Compared to the previous generation Vaccum, the 2C does not bring any changes in terms of aesthetics. The specifications are undoubtedly improving. The battery has been upgraded up to 3.200 mAh (from 2.400 mAh) and can count on a suction power of 2.700 Pa. Autonomy and surface coverage therefore increase, up to a maximum of 150 square meters of surface to be cleaned.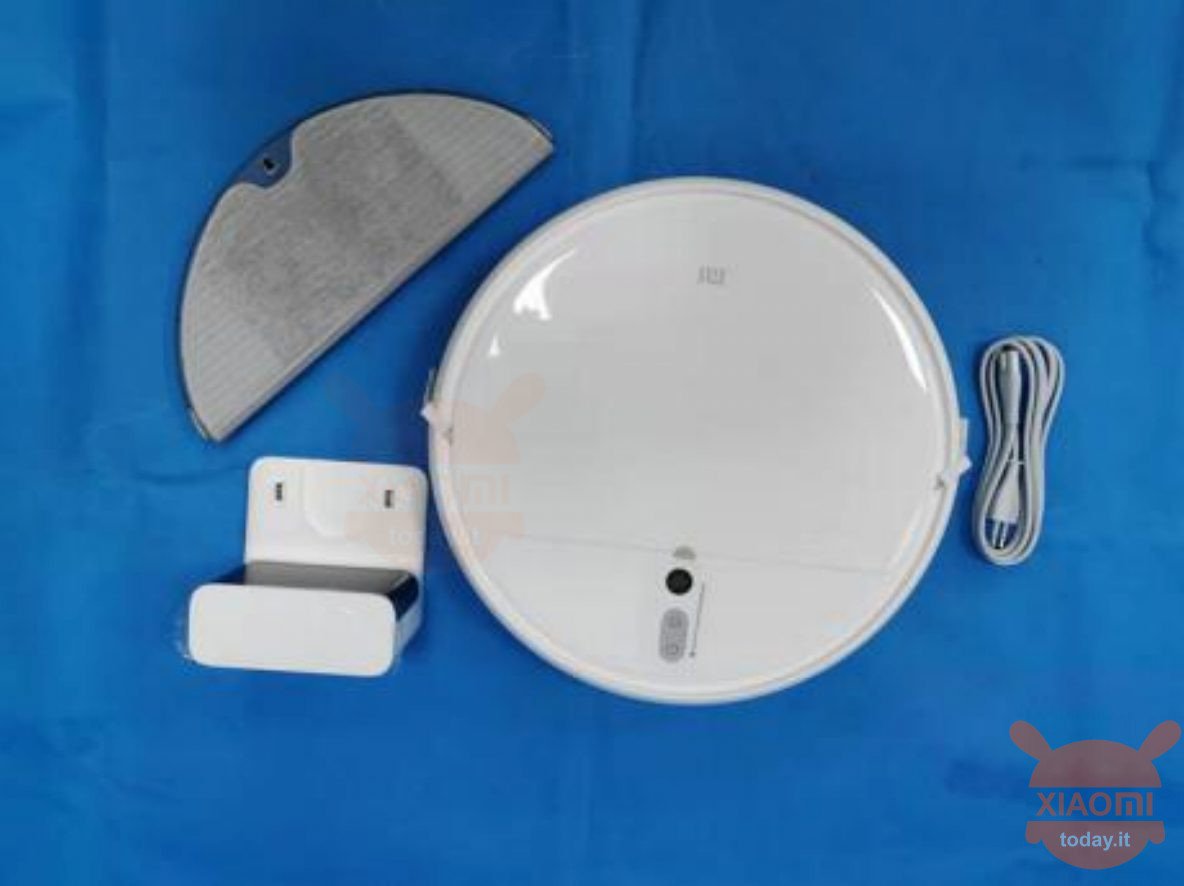 In addition to this model there are also the voice checks and resuming cleaning exactly where it left off earlier. The 2C Robot tank can contain 250 cl of product. We do not know the launch date and price of the device, but considering that on unofficial channels costs around 250 €, we don't expect a lower price.
SECURITY UPDATE TRAINING
As planned, here is that the Xiaomi Robot Vacuum Mop 2C it's official. It looks exactly like we said earlier. The product is now present on the company's official website e will soon make its debut in Italy.
Xiaomi Mi Robot Vacuum-Mop P
4 used by 204,59 €
262,90

€

349,99

€
available
5 December 2022 8: 57

Amazon.it
Price updated on: 5 December 2022 8:57