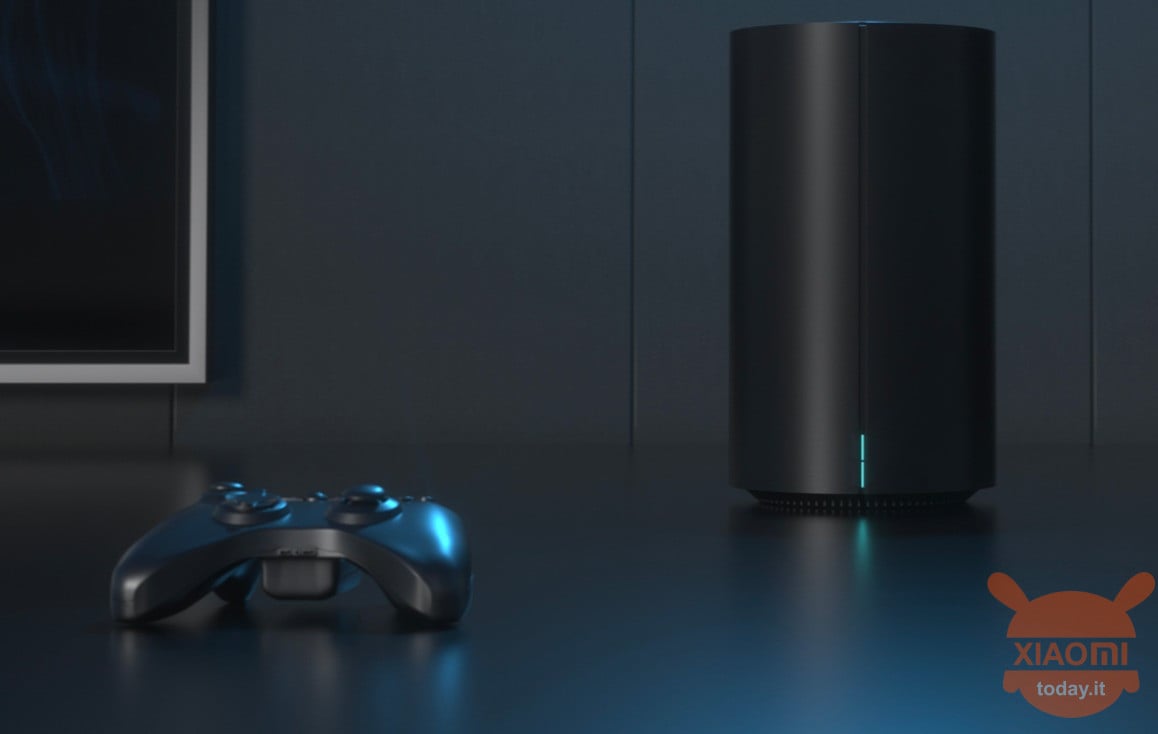 Xiaomi has just introduced the new router dedicated to gamers around the world, under the name of Xiaomi Mi Router AC2100. The device contains both features that improve connection and latency, and to reach a transmission speed up to 2100 Mbps.
Xiaomi Mi Router AC2100: Here comes the super cheap gaming router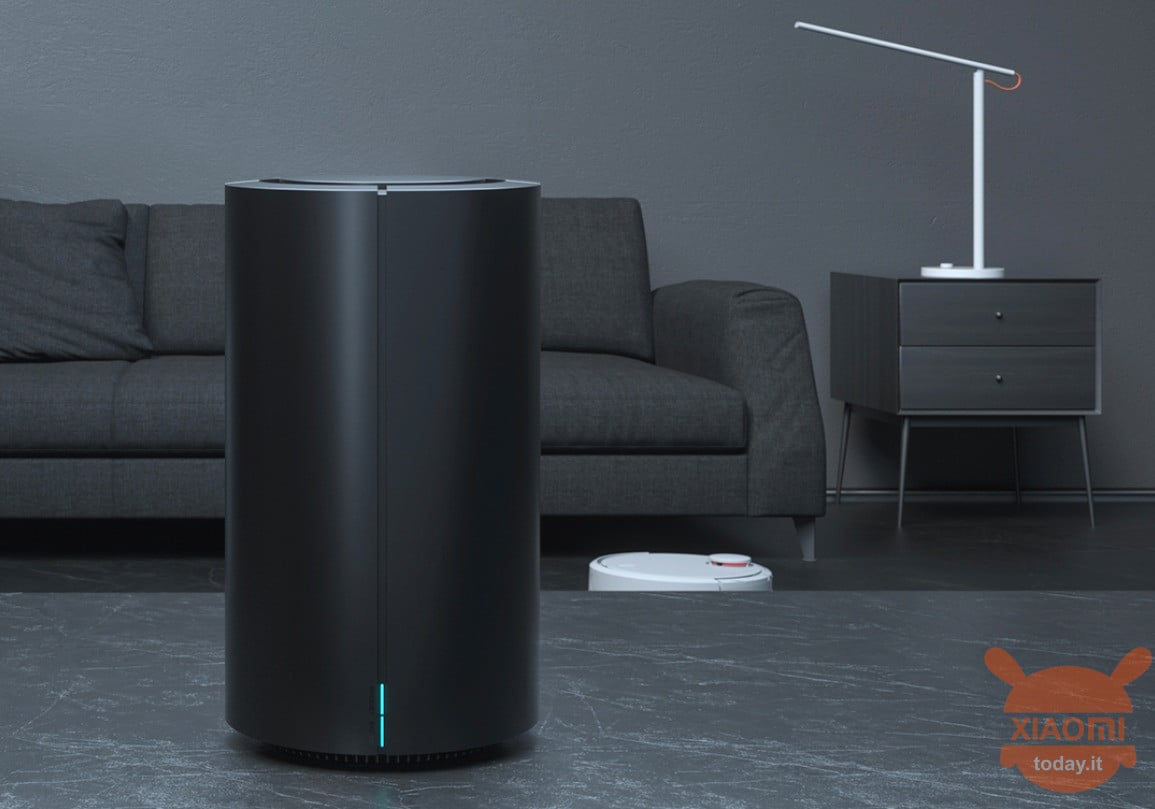 As we can see in the promotion images, the AC2100 Mi Router is very different from the typical routers to which we are accustomed, especially from the design point of view. The Xiaomi router has a cylindrical body and develops in height, instead of having a flat and horizontal surface. This particular shape allows the brand to hide the different antennas inside the body of the device, for a more elegant and less aggressive final look that is very reminiscent of the old Apple Mac Pro. As far as size is concerned, the router has a diameter of 120 mm and a height of 213mm.
The Xiaomi router then has two blue LEDs on the front that light up depending on the status of the device, while on the back we find an 12V / 1A power socket, a reset button and four Ethernet ports.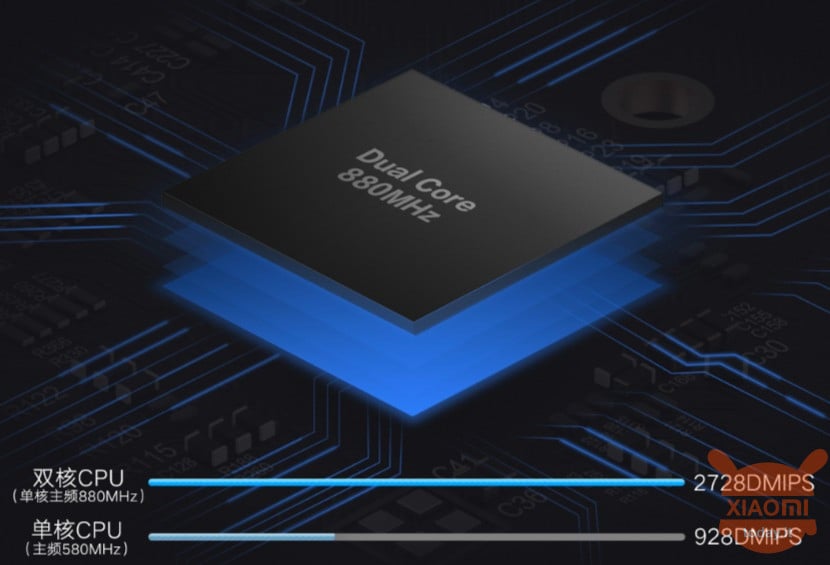 Moving on to the internal hardware, the Xiaomi Mi Router AC2100 equips a high-performance processor, the MT7621A with 880Mhz frequency combined with 128MB of RAM and 128GB of internal memory. These components allow the router to reach the maximum speed 2100Mbps by combining both the old 2,4Ghz band and the most recent 5Ghz band. In particular we have an 2 x 2 system for 2,4Ghz for 300Mbps speed and MIMO 4 x 4 for 5Ghz to reach up to 1733Mbps.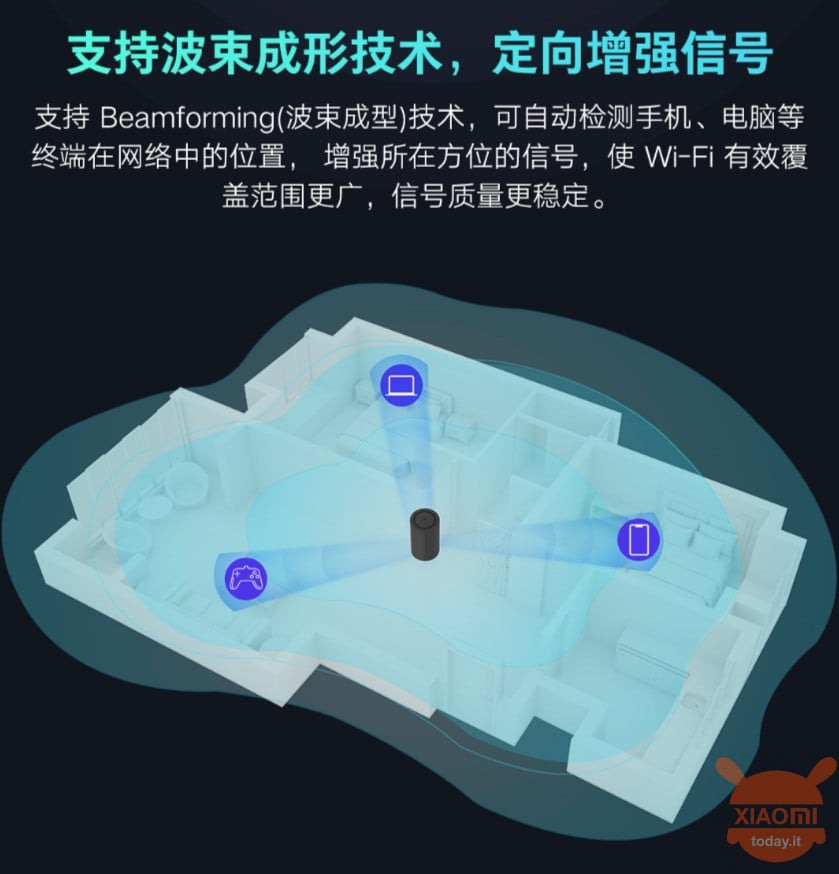 Furthermore, to improve network performance on a given device, the Xiaomi router adopts a new technology called Beamforming. This technology allows the router to understand the position of the device, for example a smartphone, and to direct the signal in a more precise and efficient way. We will therefore have both a more stable and faster network with less latency, good news for the most hardened gamers.
finally, the router arrives with Miwifi ROM, a highly customized operating system based on OpenWRT, which is accessible via Web or app on Android and iOS.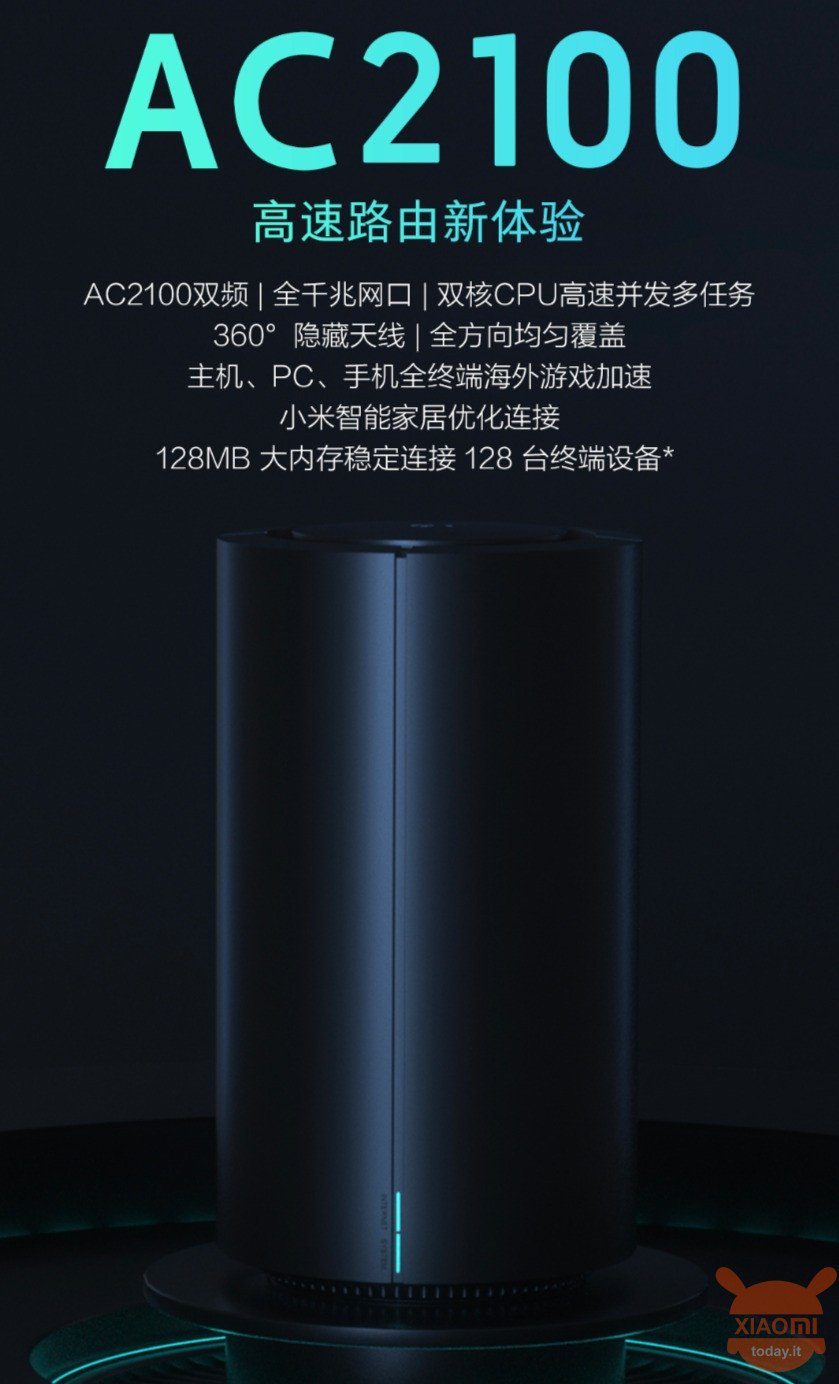 The Xiaomi Mi Router AC2100 was presented at the figure of only 229 Yuan in China, or on the 30 euros at current exchange rates. A really competitive price if it were sold in the rest of the world for the same amount, but unfortunately, as we already know, it won't be.
Are you interested in OFFERS? Follow our TELEGRAM Channel! Many discount codes, offers, some exclusive of the group, on phones, tablet gadgets and technology.