Are you interested in OFFERS? Be smart and subscribe to our Telegram channel! Lots of discount codes, offers, pricing errors on technology from Amazon and the best online stores.
Together with the new ones Xiaomi 11T 5G, 11T Pro 5G and 11 Lite 5G NE, the technology giant Xiaomi has just announced quite a few new smart products including the Mi Smart Band 6 NFC, Mi Smart Projector 2 and Xiaomi Mesh System AX3000.
Xiaomi Mi Smart Band 6 official NFC in Italy, together with Mi Smart Projector 2 and Mesh System AX3000 Let's start with what will become one of the most popular products of the brand, namely the new Mi Smart Band 6 NFC which sees an upgrade compared to the Mi Smart Band 6 launched in March and which already allows SpO2 measurement and provides other monitoring functions of the health such as sleep cycles and stress levels, plus a breathing guide to help users take control of their physical and mental health.
The new Mi Smart Band 6 NFC was born from a collaboration with Mastercard that allows the popular smart band to pay in a fast, safe and convenient way, whether it is to pay for daily shopping, or for public transport or simply to take a coffee, all thanks to the NFC function.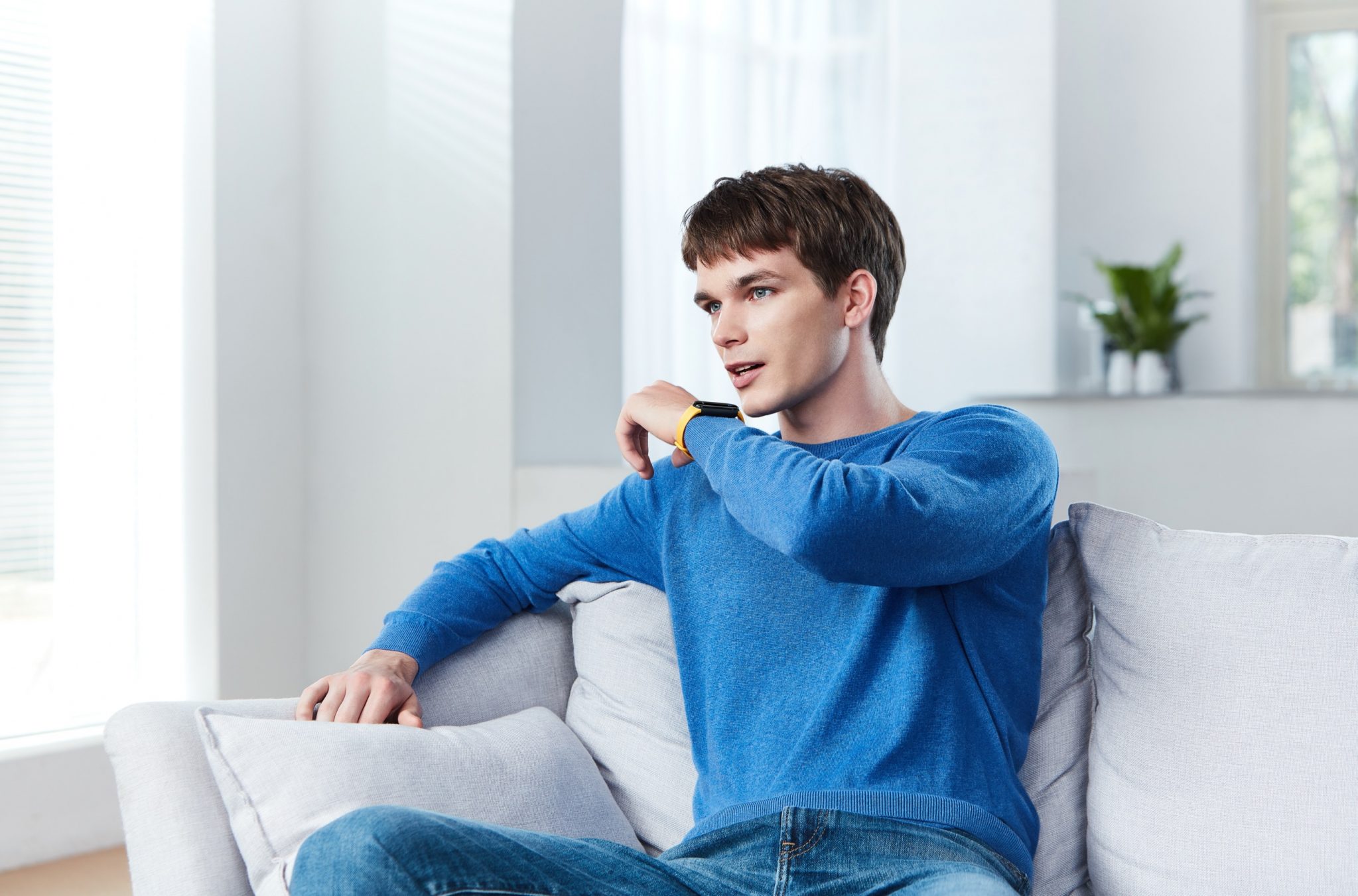 All other specifications remain identical compared to the non-NFC version, so we have a rounded 1,56 inch AMOLED type screen, with a 50% increase in the viewing area compared to the previous generation, and also reaches the 326PPI retina level .
In terms of sports, the Mi Band 6 NFC has an integrated six-axis sensor and supports up to 50 meters of resistance underwater. It supports a total of 30 different sports modes, such as outdoor running, walking, outdoor cycling, yoga and more. Basically it covers almost all the activities we can do during the day.
As for availability, the Xiaomi Mi Smart Band 6 NFC will be available in Italy starting from October at the price of € 54,99.
Xiaomi Mi Smart Projector 2: the portable projector that brings cinema to our home
As mentioned earlier, the smart band was also accompanied by the Mi Smart Projector 2.
The projector comes with a 1.920 x 1.080 Full HD resolution and a compact size, making it one of the most practical and easy-to-use portable devices. The Mi Smart Projector 2 comes with Dolby Audio for crystal clear sound quality and features multi-angle auto keystone correction and auto focus. So the device is able to quickly project a perfectly square screen onto any wall.
The projector also runs with an Android TV certified system with integrated Google Assistant, so as to allow the use of voice commands with other smart life products.
The Xiaomi Mi Smart Projector 2 will arrive in Italy by the end of the year at the price of € 549,99.
Xiaomi Mesh System AX3000: always connected with Wi-Fi 6
Finally, we have the Xiaomi Mesh System AX3000, a router that will serve to power all the various smart gadgets around the house. The new Xiaomi Mesh System AX3000 offers strong and reliable Dual-Band Wi-Fi 6 network coverage of up to 370sqm and also supports a maximum number of connections of up to 254 devices. Furthermore, no matter how many devices are connected and running, Xiaomi's router ensures optimized network efficiency and reduced latency with 1.024QAM modulation, as well as support for OFDMA and 2 x 2 MIMO technology.
Thanks to the smart mesh system then, there is support for automatic network switching to ensure uninterrupted roaming even when users move from one room to another. As if that were not enough, the AX3000 Mesh System is able to start a self-repair process to reorganize the network every time a device is detected offline, in this way all devices remain connected to Wi-Fi 6 all the time.
The Xiaomi Mesh System AX3000 (in the 2-Pack version) will be launched in Italy in 2022 at the price of € 149,99, the single version will instead cost € 79,99.