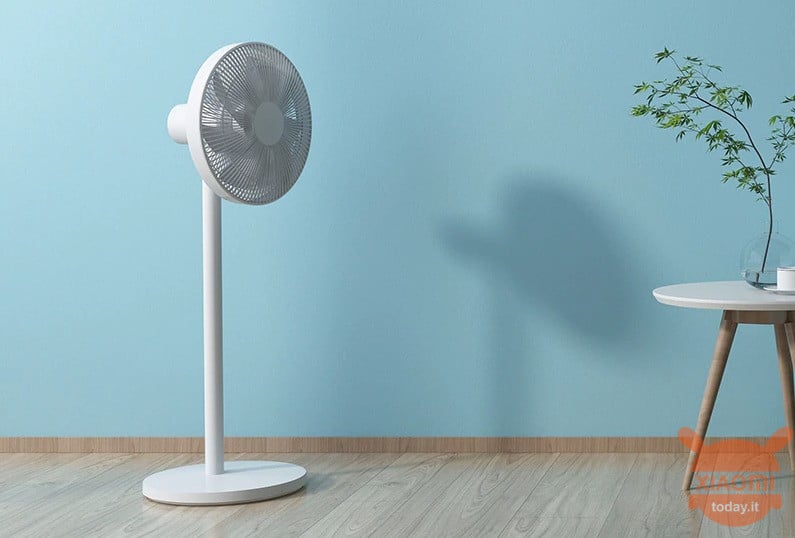 Are you tired of the summer heat but you don't have the possibility to buy an air conditioner? Don't despair! The Xiaomi brand has in fact the best alternative to the air conditioner, we refer to the powerful My Smart Standing Fan Pro. This smart fan is now on sale for the price of only €65,00 instead of € 150,00 (56% discount) if you use the discount code AE406CE2F823. Click here to go to the offer. We also remind you that the product is shipped from the EU without customs fees.
The Xiaomi Mi Standing Fan Pro Smart Fan at half price is unmissable!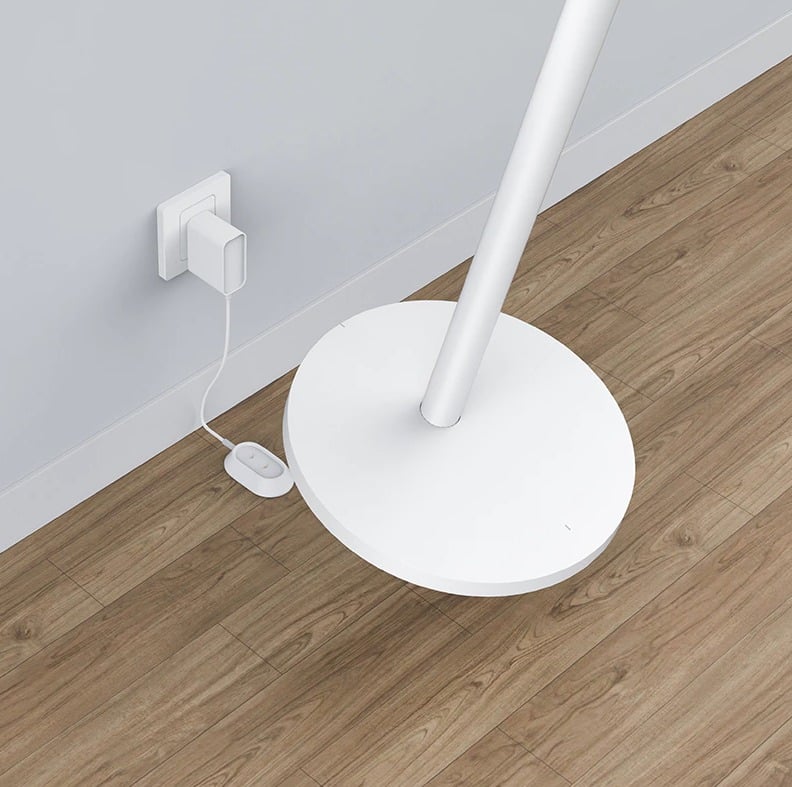 As for the specifications of the Xiaomi Mi Smart Standing Fan Pro, the fan integrates a built-in 2800mAh 12V lithium-ion battery that can offer 20 hours of use. So even if there is a sudden power outage at home, we can still stay cool.
The fan uses a brushless DC motor, has a double-layered enclosed motor compartment, aerodynamic air deflector and seven soft fan blades, all to make it quieter. The Xiaomi Mi Smart Standing Fan Pro produces very little noise (only 26dB), which makes it perfect for when you go to sleep.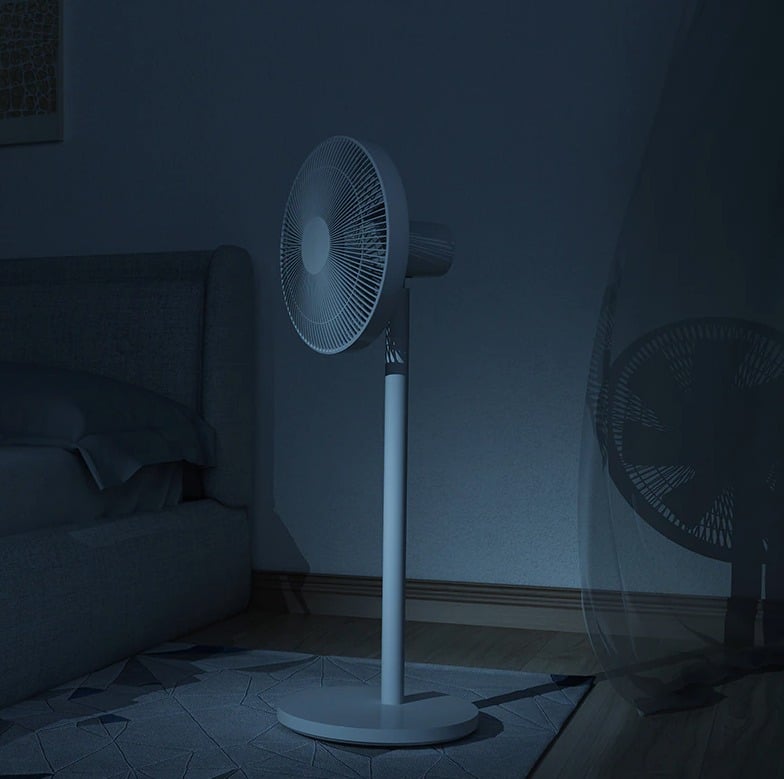 The product is also equipped with an algorithm for the airflow sensor, which serves to precisely adjust the airflow that would otherwise change irregularly.
As for smart functions, the Xiaomi Mi Smart Standing Fan Pro supports control from the Xiaomi Home app and is also compatible with Alexa and Google Home. Remotely we can set an operating time interval and the rotation angle of the head. Furthermore, through the app, the airflow speed can be precisely adjusted up to 100 levels, so as to meet the comfort needs of different groups of people, such as children and the elderly.
Finally, the fan has an operating power of only 24W, a weight of 3,2kg, a volume of fresh air of 23 cubic meters per hour and an oscillation of 140 degrees.
💰 Drops to € 65,00 from € 150,00 (-56%)
🎟️ Discount code:
AE406CE2F823
📌 Buy
https://bit.ly/3deKX4X
🇪🇺 Fast Shipping from Europe (No Customs)