We start the day of news about our favorite Chinese brand, Xiaomi, with two new gadgets presented today on its official website. This is the Xiaomi Mi Speaker Play and the Xiaomi Mi Speaker Play Youth Edition. Prices range from 89 Yuan (11 €) of the Play to 129 Yuan (16 €) of Play Youth Edition.
Xiaomi Mi Speaker Play and Mi Speaker Play Youth Edition presented in China
Both speakers are small in size as can also be seen from the name "Play" usually used for less performing devices. The normal version (and therefore not Youth) has a fairly minimal design with soft lines and round edges. While in the front we find a grid in the shape of a sound wave based on "Op Art", which should have the feeling of being able to view music.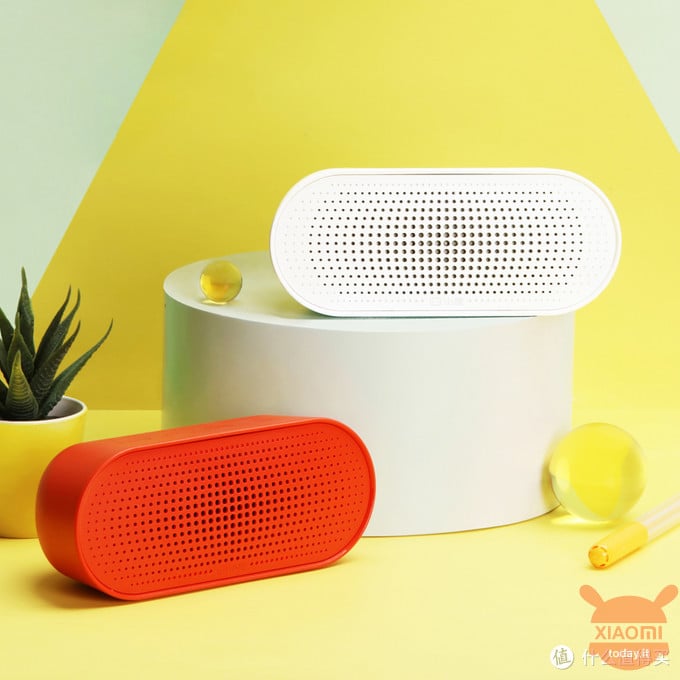 From the audio point of view, on the other hand, the smart speaker is equipped with 1,75 inch speakers with a full-range 5W power. They then have a "U" shape to carry both deep and high sounds, a sound at 360 degrees and consistent. Xiaomi also promises that the audio quality is relatively high for the type of product so that they can enjoy their favorite music without regrets.
Being a smart speaker, the Xiaomi Mi Speaker Play can be controlled via voice commands. For example it is possible to change the TV channel through the speaker and other features compatible with other smart gadgets in the home.
Finally, as far as the Play is concerned, the Bluetooth speaker comes with a fairly large music catalog on the QQ Music platform (therefore in China only), with over 30 millions of high quality songs and other audio content (audio books etc. .. ).
Switching to the Xiaomi Mi Speaker Play Youth Edition instead, even if called "Youth Edition" is not really a less lent version. In contrast, the YE is slightly more premium with a more attractive design on the front grille. In fact we have molds produced by the famous Dutch painter Pélie Mondrian and inspired by street art graffiti.
As we said earlier, the Xiaomi Mi Speaker Play will be sold at 89 Yuan (11 €), while the Xiaomi Mi Speaker Play Youth Edition will cost 129 Yuan (16 €).
Are you interested in OFFERS? Follow our TELEGRAM Channel! Many discount codes, offers, some exclusive of the group, on phones, tablet gadgets and technology.