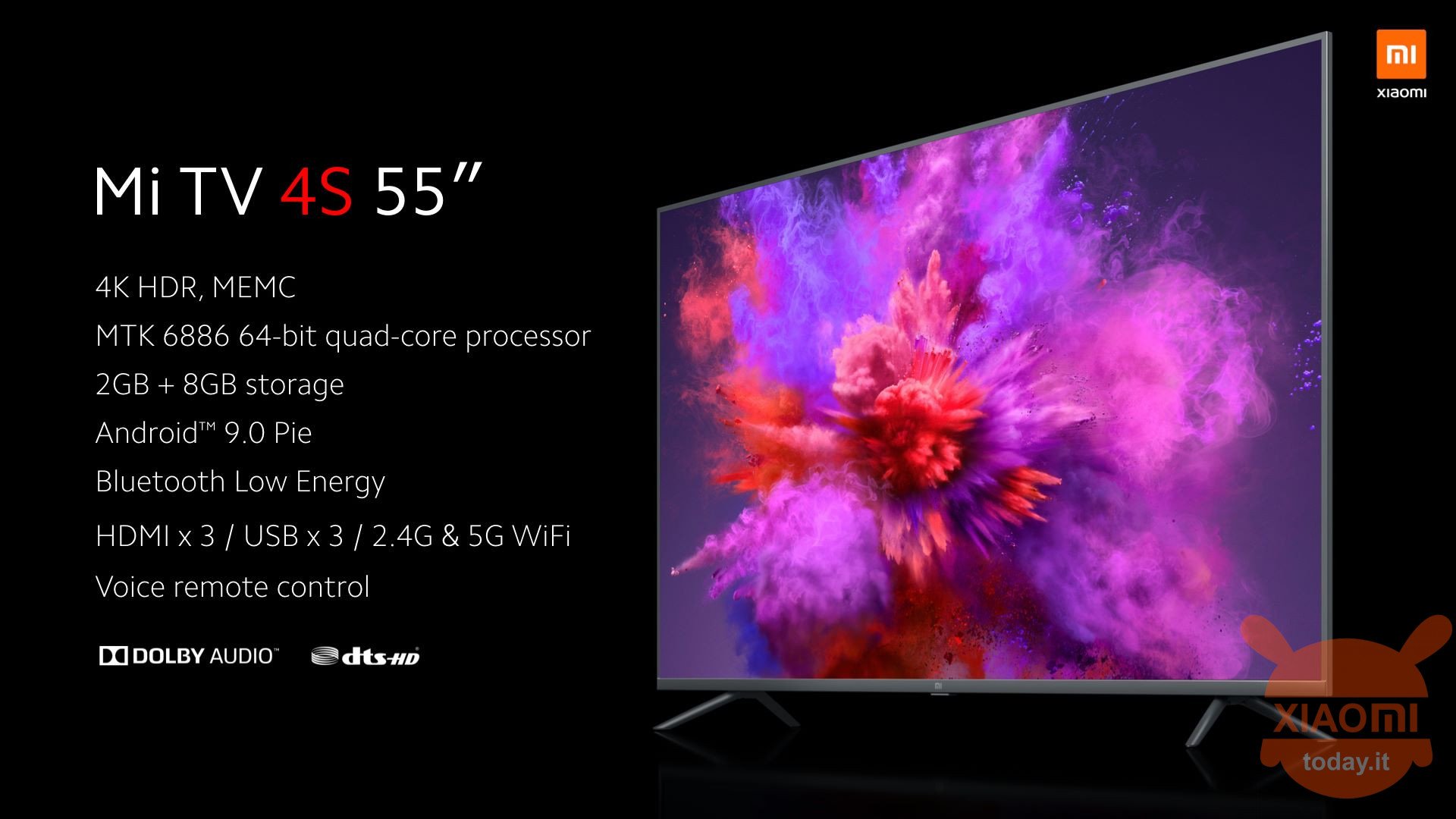 Along with the long-awaited Xiaomi Mi Note 10 (and its Pro version) and the new one Redmi Note 8T, today at the conference held in Madrid the Chinese company has also formalized the launch of the fourth-generation Mi TVs on Spanish territory. Specifically we have the new Xiaomi Mi TV 4S 55 ″, the Mi TV 4S 43 ″ and the Mi TV 4A 32 ″; let's find out more!
Xiaomi Mi TV 4S 55 ″, 43 ″ and 32 ″ official in Spain, 55 inches 4K at 399 €!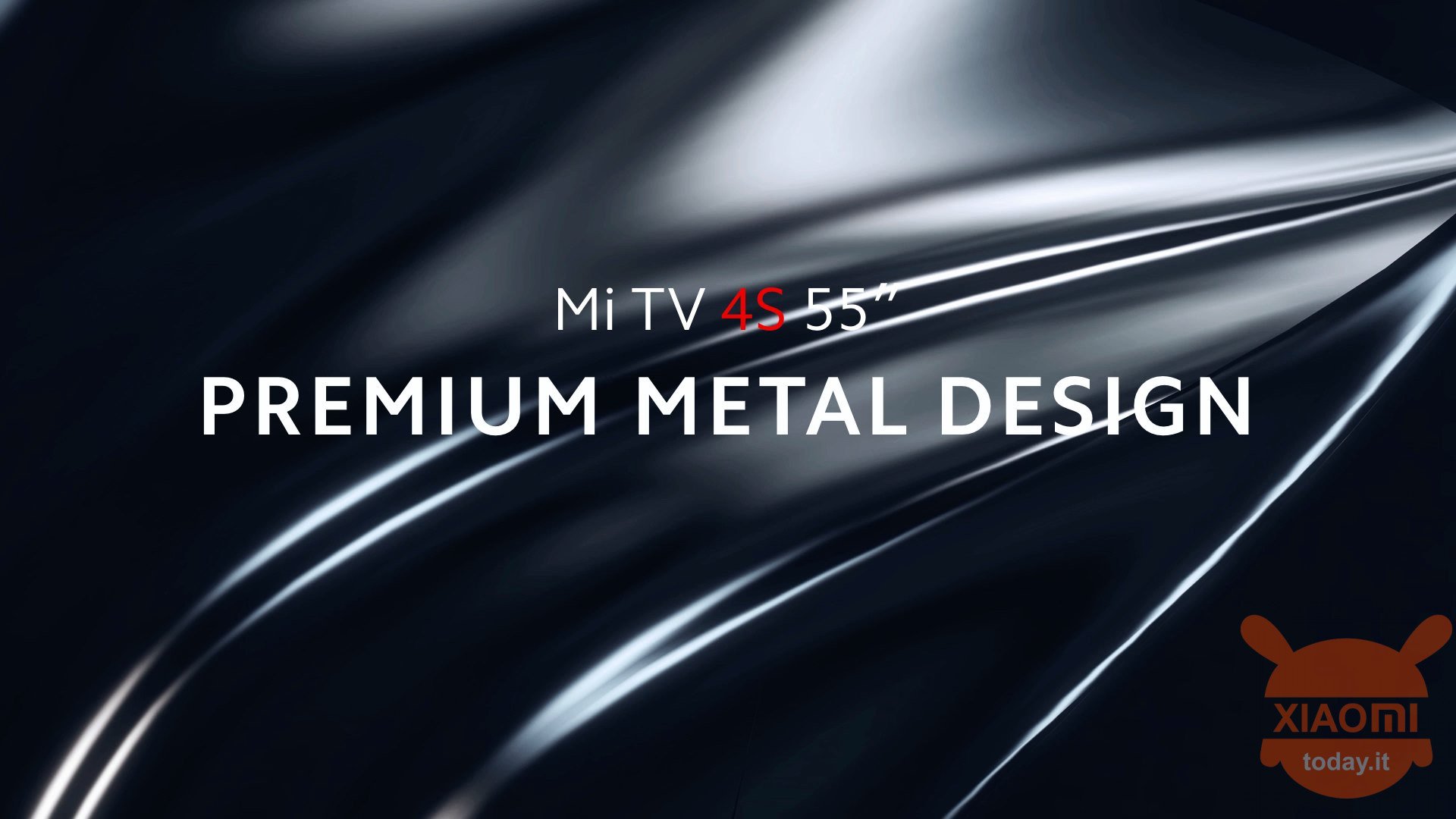 We start from the TV in our opinion more interesting, both for the specifications and for the price we will reveal towards the end of the article, we talk about the Xiaomi Mi TV 4S 55 ″. As the name implies it is a TV with a well 55 inch diagonal and therefore, as it should be in the 2019, has an 4K resolution with support for HDR and MEMC (Motion Estimation / Motion Compensation) technology, this last able to increase the fluidity of the reproduced images.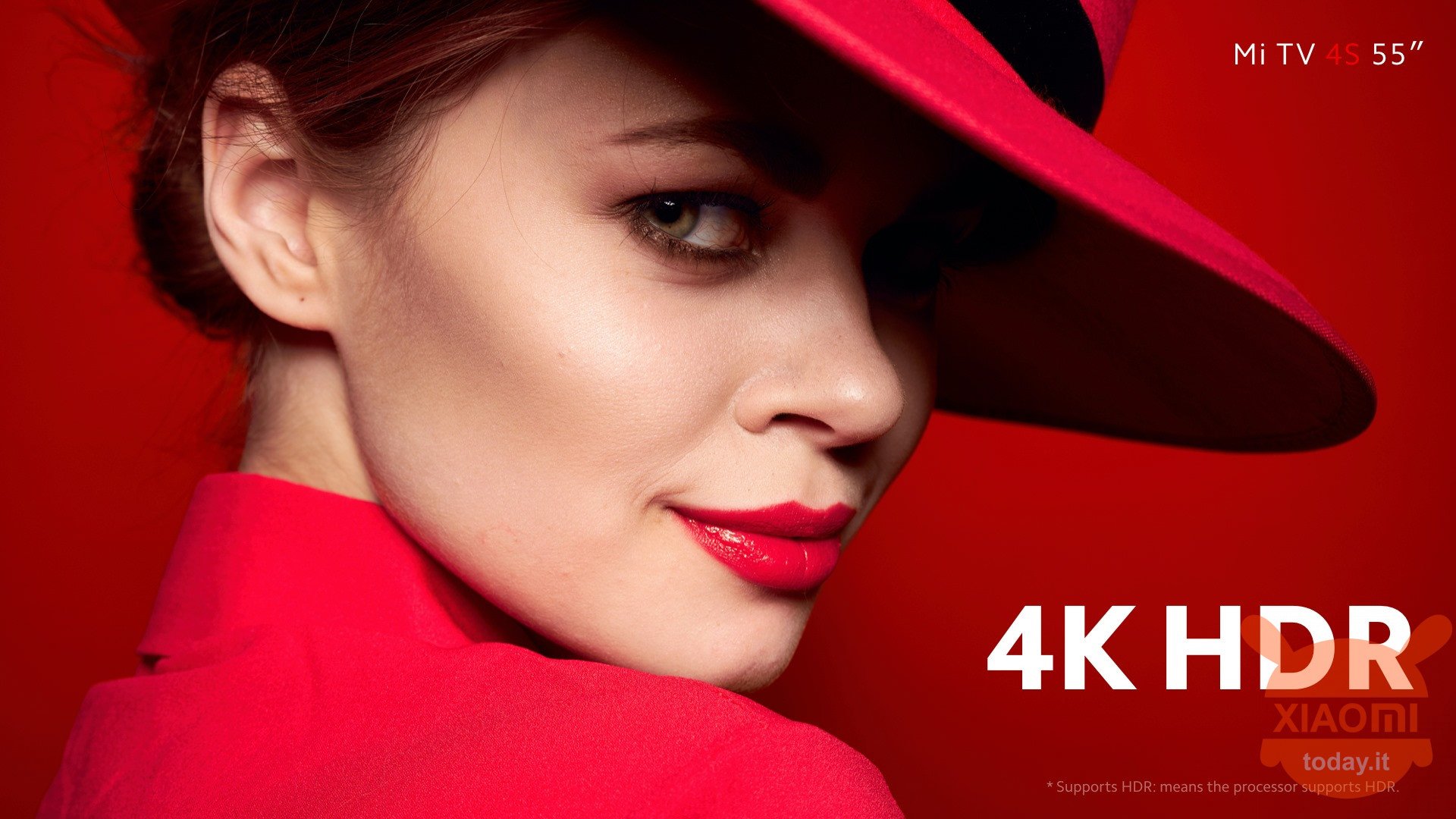 The TV is powered by a latest technology MediaTek 6886 processor with four cores and 64 bit technology. The CPU is then accompanied by 2GB of RAM and 8GB of internal memory. While the operating system running on this hardware is Android 9.0 Pie.
The Xiaomi Mi TV 4S 55 ″ also comes with a Bluetooth LE (Low Energy) module that will allow us to connect wireless headphones and then watch TV without disturbing those around us. We then have WiFi both at 2,4Ghz and 5Ghz to take advantage of all the smart features without wires. As for the ports instead we have 3 HDMI and 3 USB ports.
Finally, the TV is equipped with a remote control with a built-in microphone thanks to which we can control the TV via voice, for those who are too lazy to press buttons.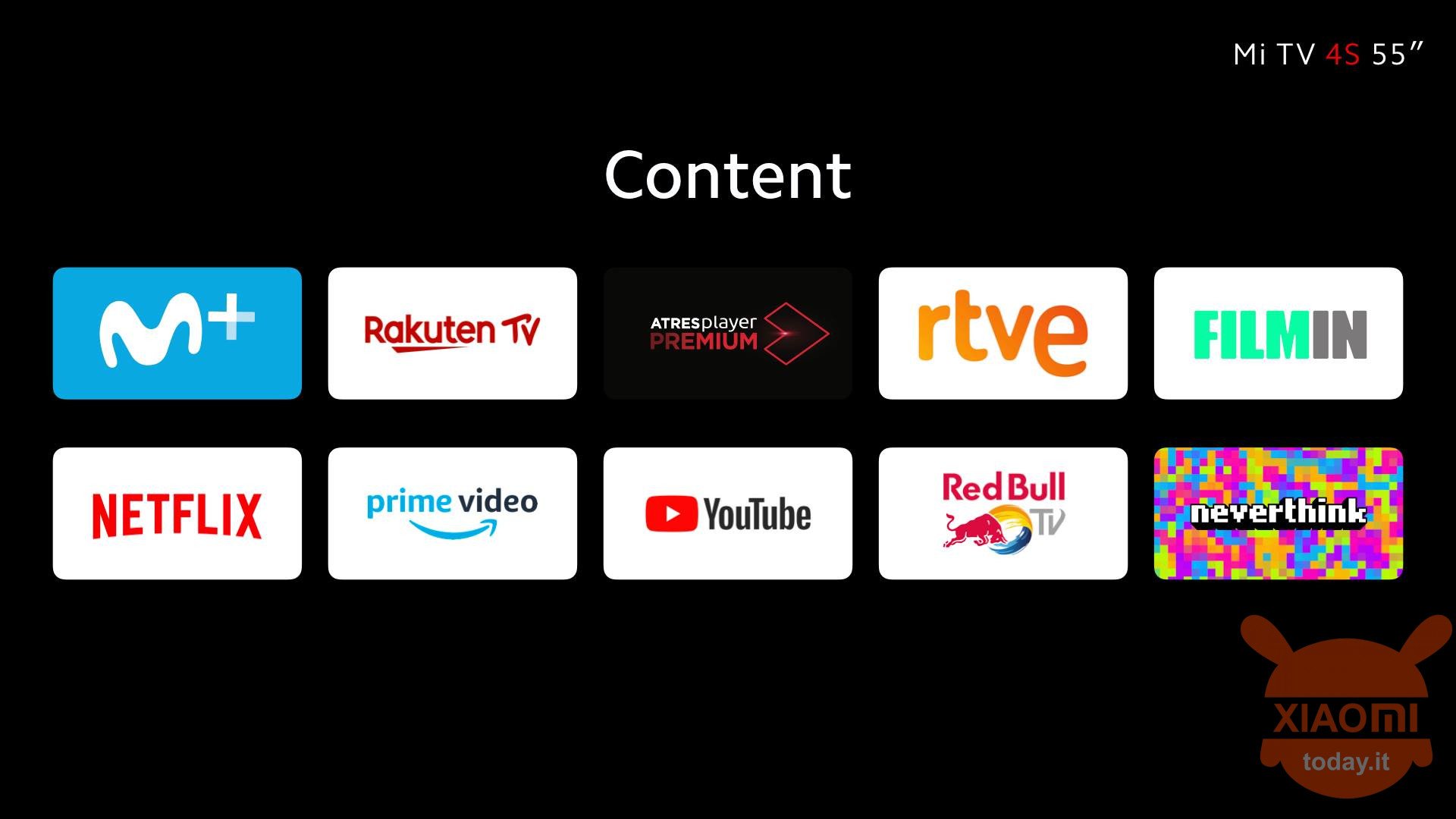 The Xiaomi Mi TV 4S 55 ″ has an official 449 € price, but will be available in Spain from November 25 to 2 December for the price of only 399 € through official channels.
Turning to the Xiaomi Mi TV 4S 43 ″ with the same identical specifications but small size, this will cost 349 euros. While the smaller Xiaomi Mi TV 4A 32 ″ with Full HD resolution and less powerful hardware will cost only 179 euros.
Are you interested in OFFERS? Follow our TELEGRAM Channel! Many discount codes, offers, some exclusive of the group, on phones, tablet gadgets and technology.