Anyone feel like Xiaomi Mi TV 6? Apparently the brand would already have it ready. You got it right: the Chinese company's new generation television is in the pipeline (at least in China) and the giant would have it previewed on Weibo. To disclose the photo is the official channel MiTV 潘俊, nickname that responds to a director of the Xiaomi TV sector, in accuracy Pan Jun. But in the accuracy, what do we know about this new sixth generation Xiaomi TV? Let's go see the details.
The Xiaomi Mi TV 6 would be ready according to a Xiaomi executive. The new sixth generation TV will present more detailed and clear images
Xiaomi Mi TV 6 is preparing to debut in China shortly, considering that Xiaomi's director of the TV sector has officially appointed him. In the Weibo post, in fact, the name of the TV is clearly mentioned. Apart from this, the department manager also has anticipated something. First of all, he gave us one first image of the device. What we see below is in fact the first shot that portrays the Xiaomi Mi TV 6.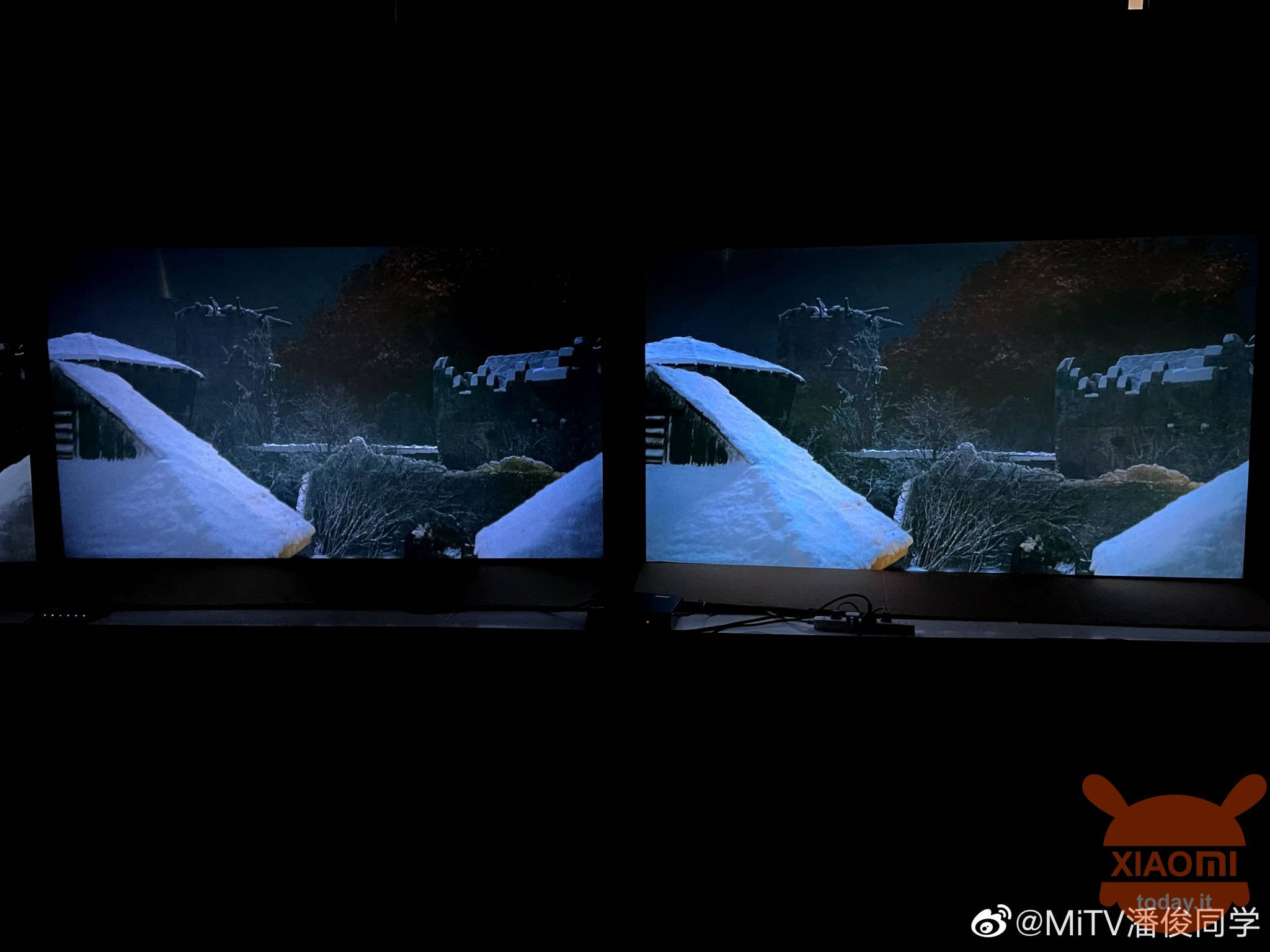 On the left we can see a (presumably) fifth generation Xiaomi TV. On the right instead, here appears the Sixth generation TV, the one that should soon debut in China. We can understand at least two characteristics:
i BORDI they are really subtle, non-existent to be more precise
la resolution has improved a lot and with this also the color rendering: the image on the right is clearer and more defined
Read also: The rise in the price of Xiaomi TV and Redmi TV has begun: this is how much the prices increase
With regard to the greatness, it seems that the model shown (there will be more than one for sure) will have a panel equal to that of the fifth generation TV. That said, we still don't know the launch period nor the price. However, some rumors speak of the latter aspect. It is believed that the Mi TV 6 will be priced at around € 1.300 (10.000 yuan). It will be like this? Only time will tell.
Via | Mydrivers
Are you interested in OFFERS? Follow our TELEGRAM Channel! Many discount codes, offers, some exclusive of the group, on phones, tablet gadgets and technology.
14 June 2021 15: 14

Amazon.it
Price updated on: 14 June 2021 15:14