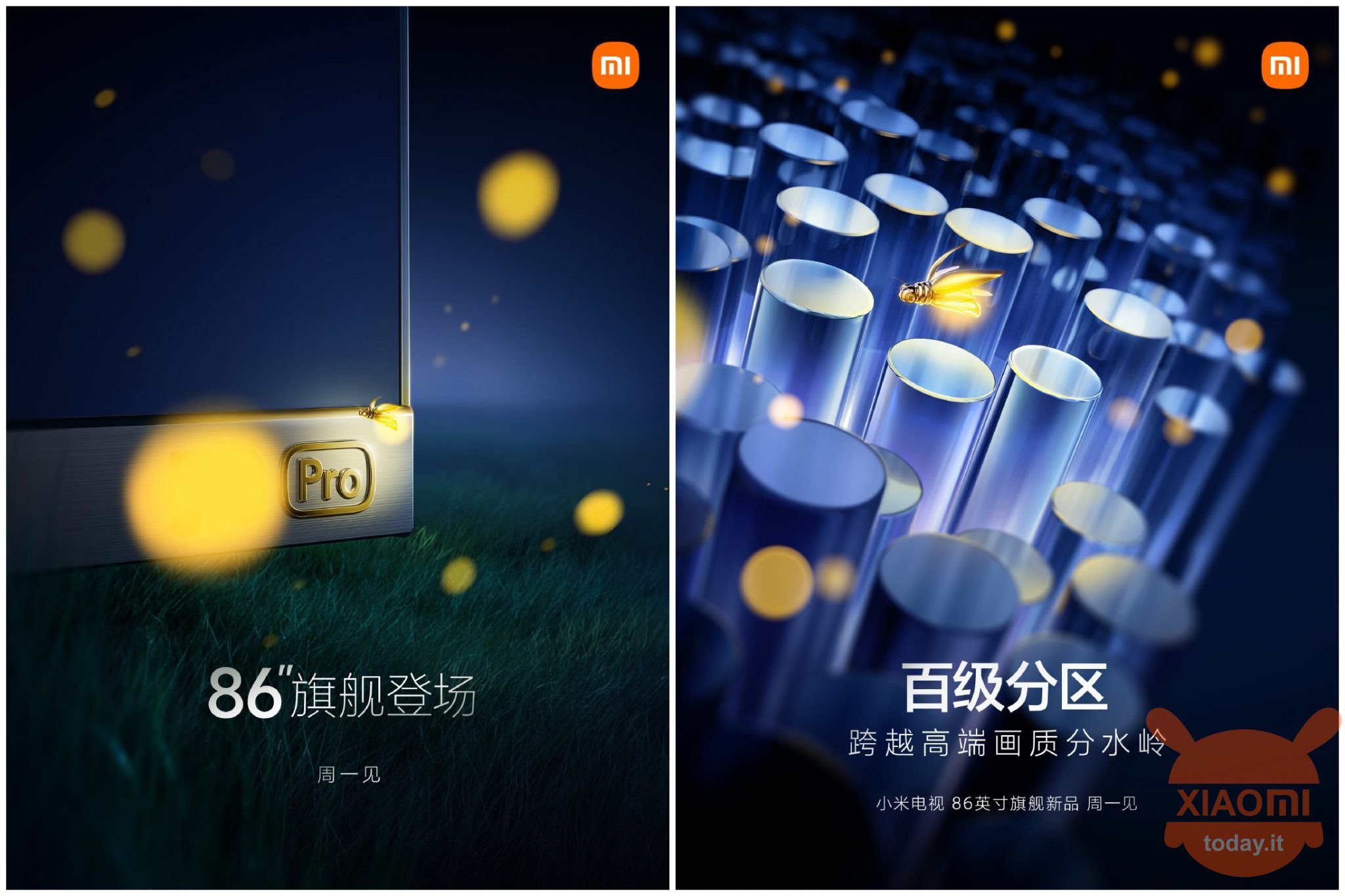 This afternoon the official account of "Xiaomi TV" on Weibo (the Chinese Twitter) has officially anticipated its next product, the Xiaomi Mi TV 86-inch which will be presented on May 23rd.
Xiaomi Mi TV 86-inch confirmed: the mega TV will be truly premium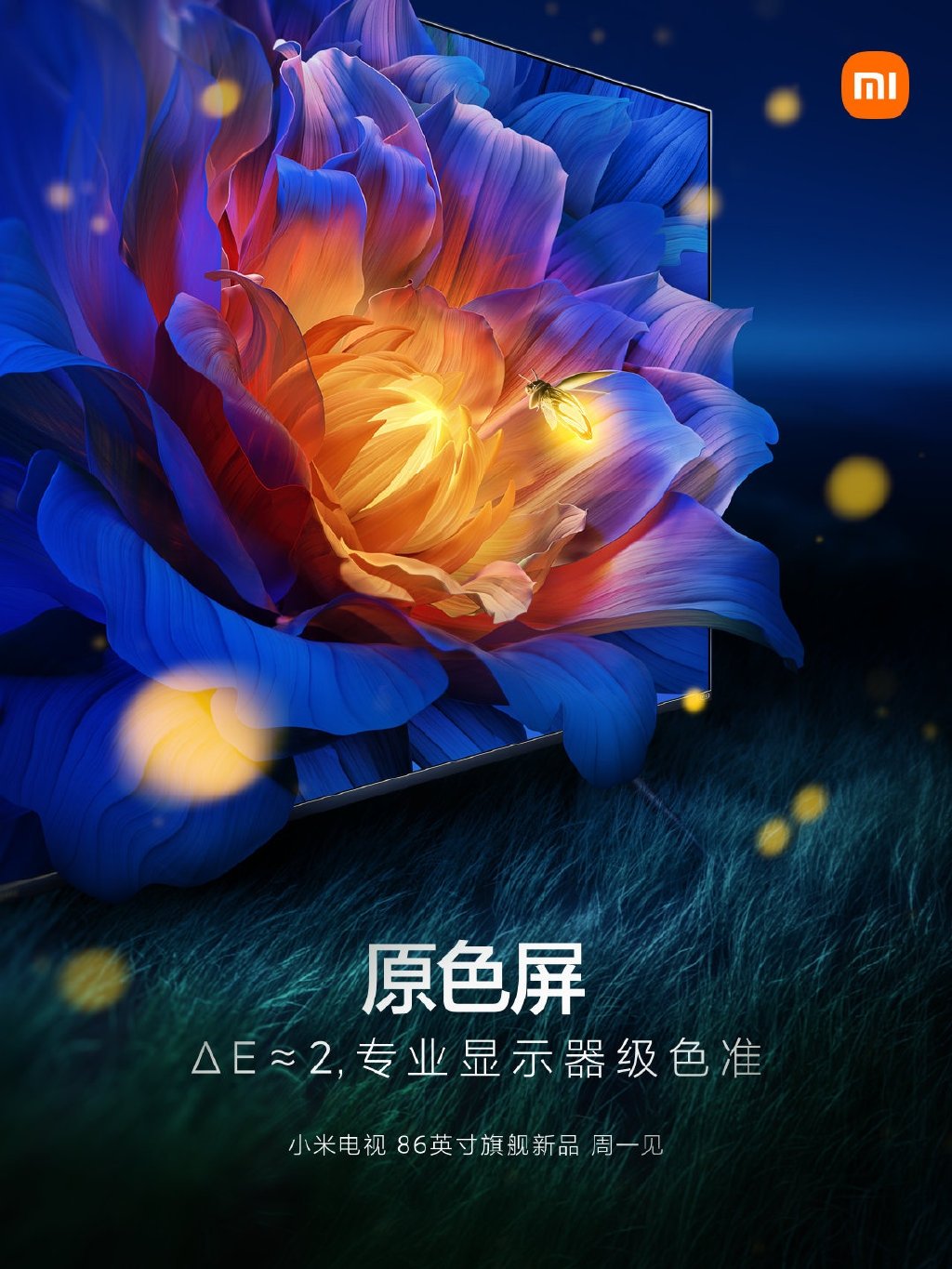 According to what we see in the teaser, the TV will use a primary color screen with an ΔE of 2, which has achieved professional-grade display color accuracy.
Not only that, the new Xiaomi Mi 86-inch TV uses a new LCD screen with a peak brightness of 1000 nits, which delicately presents the details of the bright parts of the screen, greatly improves the contrast, and restores more realistic HDR scenes in movies and games, it will therefore be a truly premium TV for those who really want the best.
In addition, the new 86-inch Mi TV will be equipped with 100-level partitioned backlight technology. Therefore, it adopts a full-array dynamic backlight to divide the whole screen into more than 100 independent partitions and there will be no problems of disturbance caused by light.
This means that the new 86-inch Mi TV will be excellent in all the most extreme cases, such as in very bright places or in very dark places, where blacks will remain dark. All this serves to further improve the contrast of the image. So especially when watching movies, the 100-level partitioned light control can have the right light-dark relationship and offer better image performance.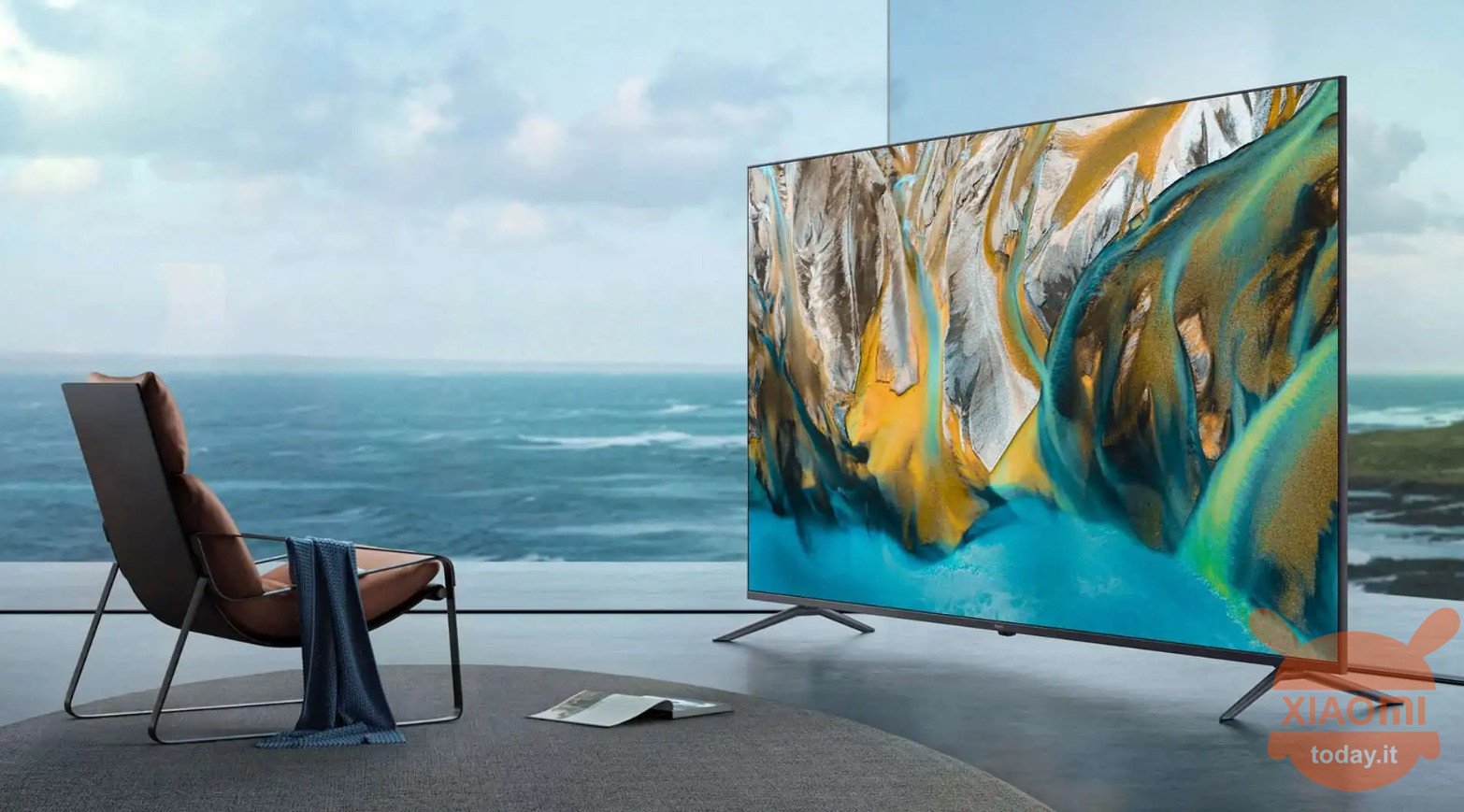 We point out that at the moment Xiaomi already has an 86-inch TV on the market, or the Redmi TV Max 86-inch, with a price of 6666 yuan (940 euros). The TV comes with a double refresh rate of 120Hz, 2 + 32GB storage, HDMI 2.1, but the number of partitions is 90.
Based on this, the 86-inch Xiaomi branded TV shouldn't exceed 10000 yuan, about 1400 euros at the exchange rate.
179,99

€

279,90

€
available
26 June 2022 16: 00

Amazon.it
Price updated on: 26 June 2022 16:00