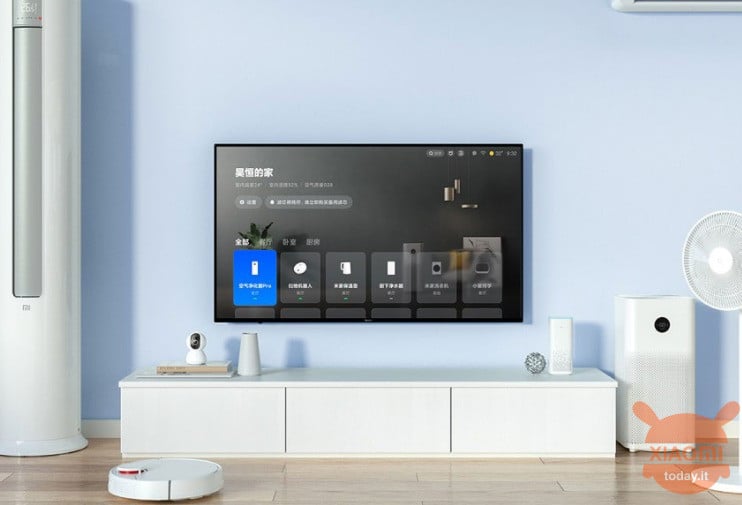 In 2013, Xiaomi entered the field of smart TVs by launching the first TV with the name of "Xiaomi Mi TV" and which at the time was "dedicated to young people".
Xiaomi Mi TV the best-selling in China in 2020, a record for the second consecutive year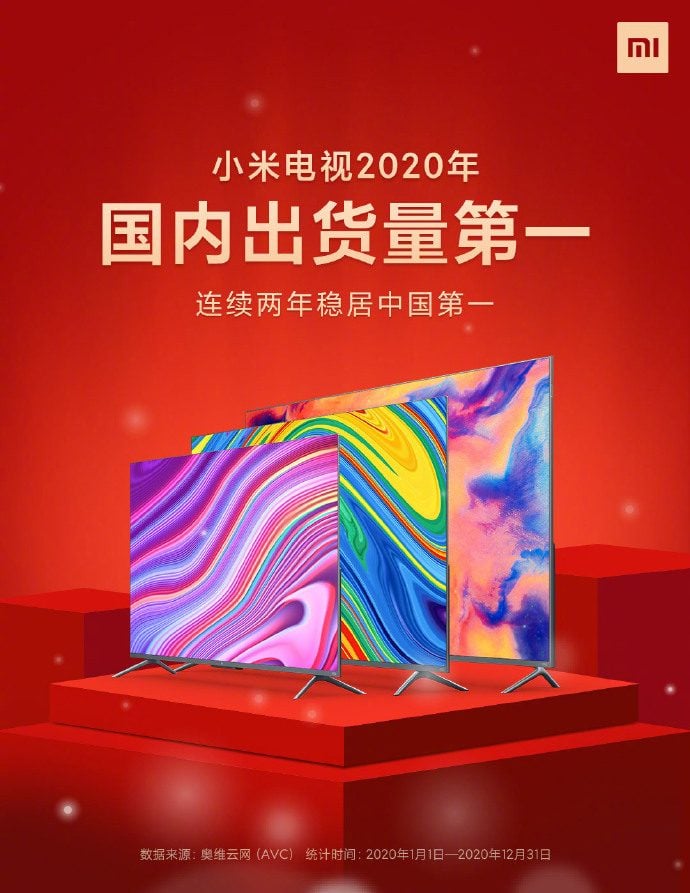 With its 47-inch Full HD display and other top-tier configurations like the world's fastest quad-core Qualcomm MPQ8064 TV chip, it has been praised by many owners. After almost 8 years, Xiaomi has gone beyond traditional TVs and has become one of the leading companies in the field of smart TVs.
Well, this morning, Xiaomi TV's official Weibo account announced that in 2020 Xiaomi TV was the first TV manufacturer in China, ranking first in China for two consecutive years.
Not only that, according to data from Aowei Cloud Network, even Redmi TVs are already among the best-selling TVs online in the seventh week of 2021 which runs from 8 to 14 February, occupying the fourth position in the ranking. In any case, after Xiaomi's first place, we have Hisense and TCL in second and third place.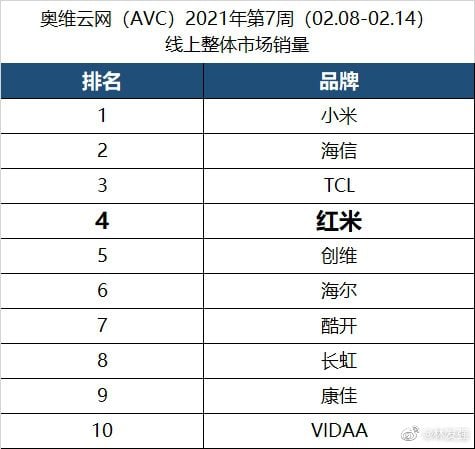 These data confirm once again that Xiaomi is one of the companies that have invested most in the field of smart TVs and how we can doubt it after seeing the first transparent TV in the world released on 11 August 2020.
For those who have forgotten it, remember that the Xiaomi Mi TV LUX Transparent Edition uses a 55-inch clear OLED screen with a high contrast ratio of 150.000: 1, a DCI-P3 color gamut of 93% and supports 1,07 billion primary colors. At the same time, it has a 120Hz refresh rate and 120Hz MEMC motion compensation.
In terms of performance, the TV is equipped with the high-end MTK 9650 TV chip, along with 3GB of RAM and 32GB of storage and integrated Xiao Ai 3.0.
Finally, we remind you that the Xiaomi Mi TV LUX Transparent Edition is also premium in price, with a price tag of 49999 yuan, over 6 thousand euros at the exchange rate.
Are you interested in OFFERS? Follow our TELEGRAM Channel! Many discount codes, offers, some exclusive of the group, on phones, tablet gadgets and technology.