Earlier this month, Xiaomi released the My TV ES50 2022, a TV that positions itself at the high end with high picture quality as it uses a local dimming backlight system, supports Dolby Vision technology and has an AI-SR imaging algorithm, all at a price of 2399 yuan , about 330 euros at the exchange rate.
Xiaomi Mi TV EA70 2022 announced in China: 70 ″ TV with 4K resolution at 3299 yuan (460 €)
Well, today the new Xiaomi Mi TV EA70 2022 was announced with a 70-inch diagonal and the price of 3299 yuan (460 euros). The TV will go on presale starting this evening in China and will be officially launched on the market on December 31st.
Let's go now to discover the characteristics of the Xiaomi Mi TV EA70 2022 starting from the design. The TV adopts a new generation of the display with a metal frame that is only 2mm thin for a high screen-to-body ratio of 97,9%. The panel resolution is 3840 x 2160, there is Delta E3 color adjustment done individually on each model, and it supports 1,07 billion colors, for accurate and vivid color reproduction.
At the same time, the integrated PQ TV picture quality engine has specific improvements to noise reduction, color, sharpness, etc. For example with less noise in darker images, we have much more realistic images.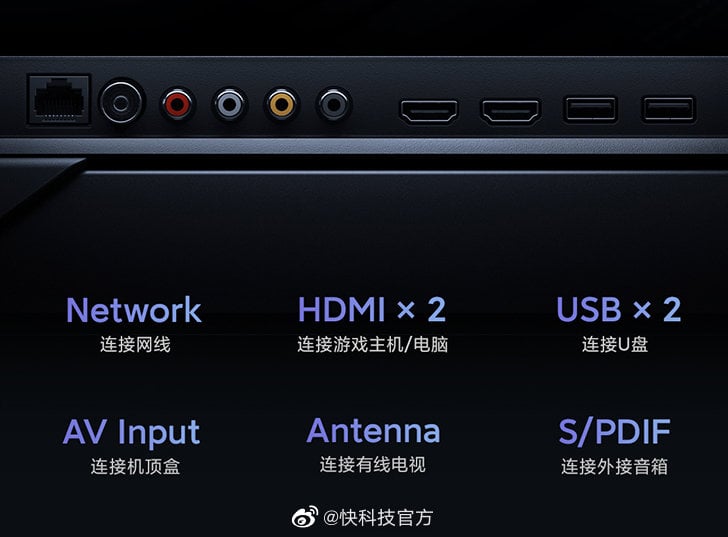 While as far as audio is concerned, the Mi TV EA70 2022 is able to offer a better audio and video experience thanks to its high-powered cinema-quality stereo speakers, 15-segment intelligent balanced audio system and DTS sound decoding.
In other respects, the Xiaomi Mi TV EA70 2022 has an integrated 4-core 64-bit processor, MIUI 3.0 operating system for TV, an integrated smart home control center, support for Xiao Ai's virtual assistant with voice commands even from a distance that also allows switching on and off with a sentence.
Smart TV Xiaomi Mi P1 LED 43 "Ultra HD
7 December 2022 2: 37

Amazon.it
Price updated on: 7 December 2022 2:37