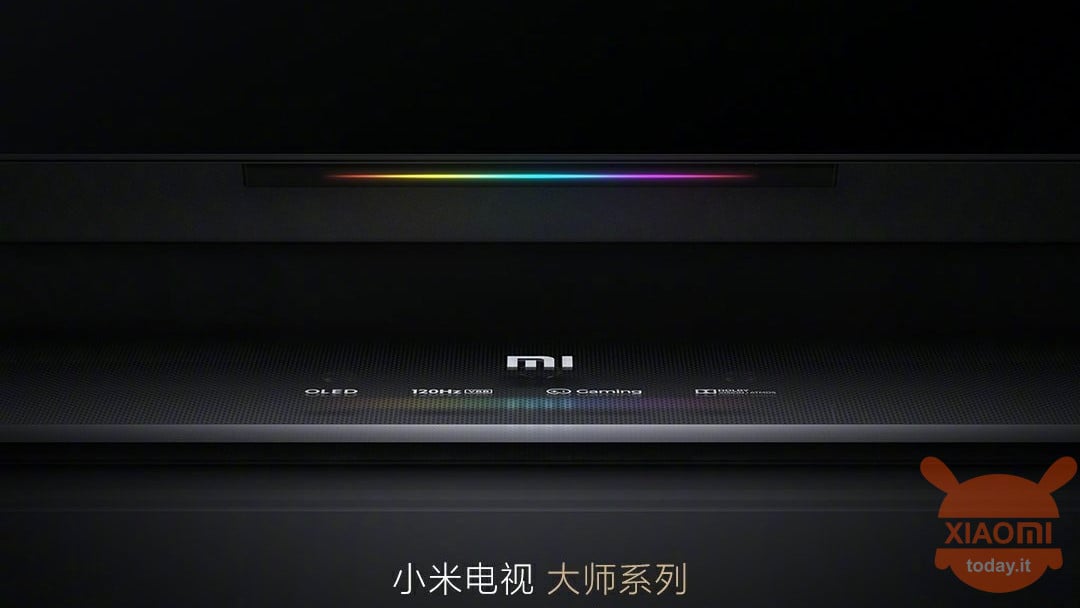 The official Xiaomi Mi TV account on the Chinese social network Weibo has just officially announced the first new ultra-high-end product of the "Master" series. The new Xiaomi Master series will be launched on July 2nd at 14:00 (in China).
Xiaomi Mi TV Master Series coming soon, the first Mi TV with OLED technology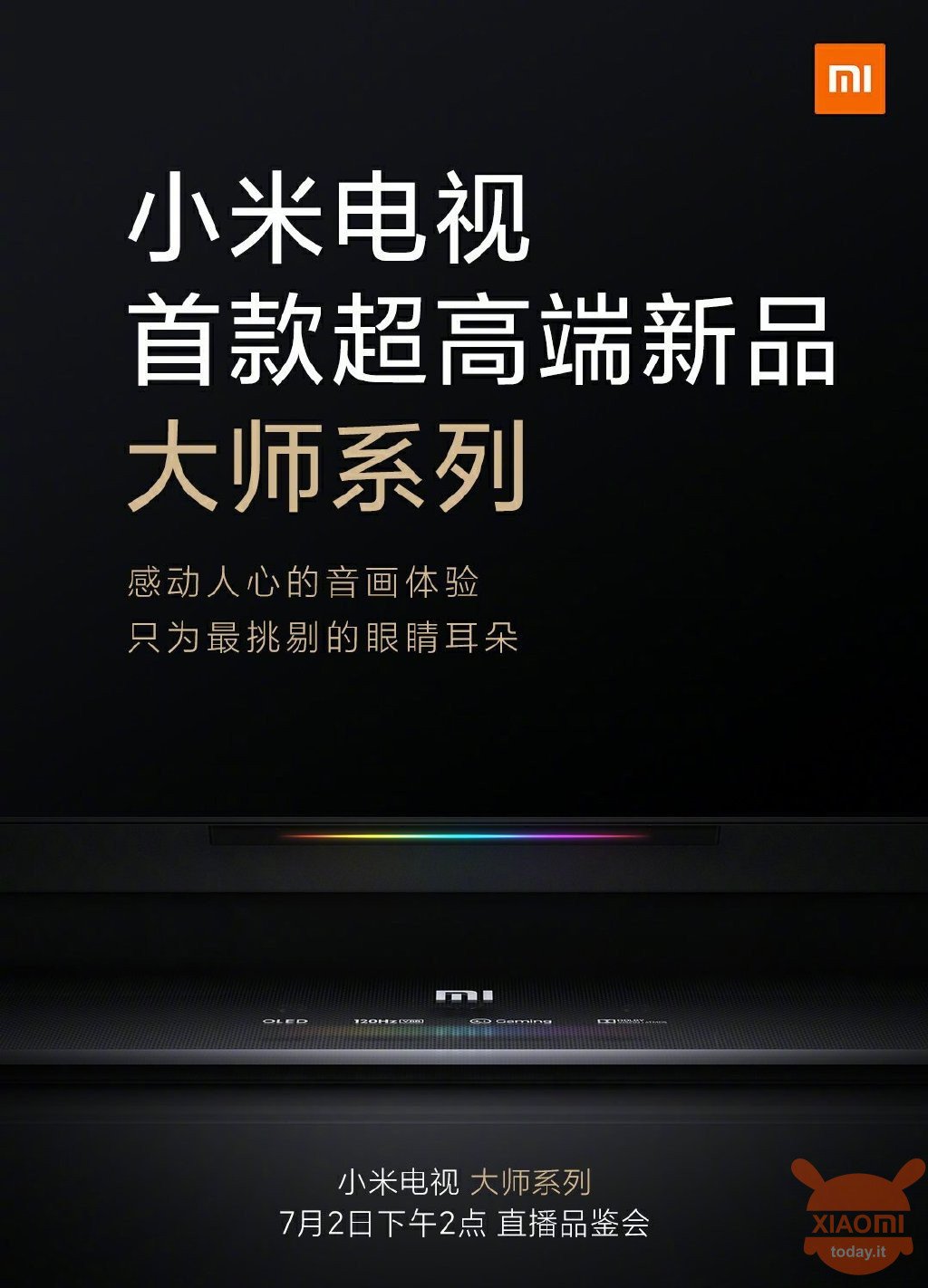 In the official teaser Xiaomi TV also released a message that summarizes the history of its products, saying that "From the first smart TV with a 'sweet heart', to the research and the desire to sell a 'China first' product, Xiaomi Mi TV has not it never stopped. This time, we didn't spare ourselves and we produced something high-end, like many other international brands, bringing an epochal turning point in the audiovisual experience. The 'Master' series was created for those with the most demanding eyes and ears. "
Returning to the teaser itself, the Xiaomi Mi TV Master Series seem to arrive with four highlights, namely the OLED type screen, a 120Hz refresh rate, Gaming mode, and Dolby Vision / Panorama, among other things. This means, for the uninitiated, that this will be the first TV with OLED display produced by Xiaomi.
Compared to LCD screens, OLED-type displays offer advantages of brightness, higher contrast, better light control, greater energy savings and thinner dimensions. However, there are also some disadvantages such as the high costs and the problem of screen burn in that can result from long-term use.
As for prices, OLED screen TVs currently on the Chinese market have a starting price of 10000 yuan, or about 1200 euros. For example, the Huawei X65 smart TV can cost even 24999 yuan, 3133 euros. This TV comes with a 4K 120Hz panel, maximum brightness of 1000 nits, ultra thin at 24,9 mm, Honghu 898 processor, 6 GB of RAM and 128 GB of internal memory.
But how much will that Xiaomi with similar specifications cost? According to the Chinese blogger Digital Chat Station, the 65-inch Xiaomi Mi TV Master Edition could cost around 10000 yuan, so 1200 euros. A fairly competitive price when compared with that of other TVs in this range.
Redmi Wired and Wireless Bluetooth TV SoundBar
🇪🇺Fast Shipping INCLUDED from Europe (No Customs)