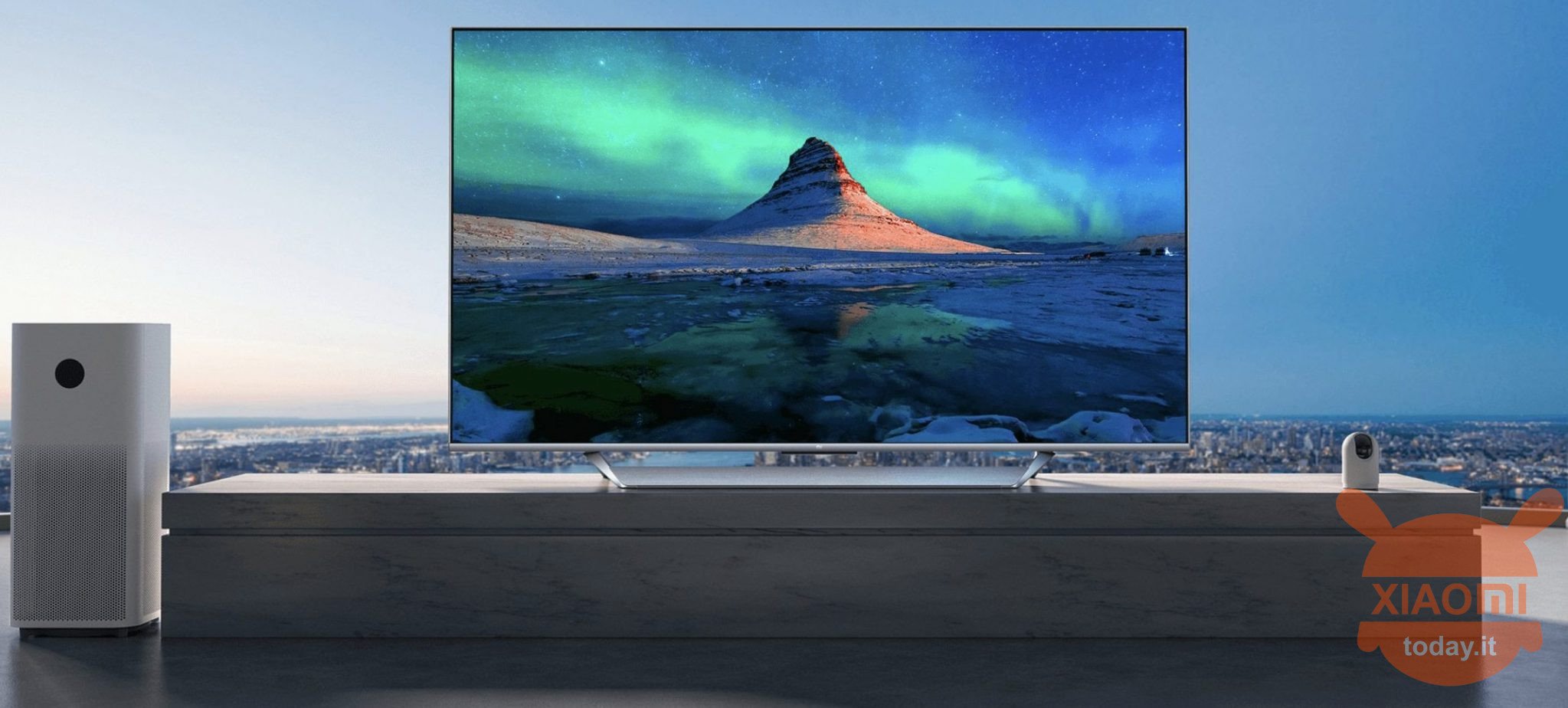 At the beginning of February this year Xiaomi Mi TV Q1 from 75 " ha debuted Also in Italy. This is the "global" TV version of the largest brand ever presented in our country. The specifications of the device are really excellent compared to other products in the same range: compared to the Samsung q80t with the same 75 ″ QLED, the Mi TV it costs half and even some specifications are surpassed, such as support for Dolby Vision HDR. But something is missing.
UPDATE AT THE END OF THE ARTICLE
Native 4K 120Hz (HDMI) support is not supported by Xiaomi Mi TV Q1 - a shortcoming found by industry experts that shouldn't be there
According to what was discovered a few hours ago by the experts of videocardz the new mammoth television Xiaomi Mi TV Q1 from 75 " presented a few months ago does not support a functionality that theoretically should have had. Specifically, we refer to the 4K resolution with a 120Hz refresh rate via HDMI. Or rather, in the official data sheet it is said that the support is there, but it is described in a lightly way poco clear.

As we can read in the upper right, it is written that the QLED supports 4K resolution with 120Hz MEMC. However, in the technical data sheet found on the Italian official website, it is not specified with an apostille that the support is not native, but achievable thanks to technology MEMC. But what does this mean? Let us try to explain it briefly.
In reality Xiaomi Mi TV Q1 from 75 ″ supports the 4K standard with 120Hz refresh rate. However, thanks to the Motion Estimation technology, Motion Compensation (MEMC) also known as the "soap-opera effect", the effect of 120Hz is achieved. The TV actually has a 120Hz panel, but the HDMI input is limited to 60Hz. Despite offering up to three HDMI 2.1 inputs, none can receive 4K 120Hz / VRR (Variable Refresh Rate) content.
It is unclear what the hardware limitation would be that would prevent the TV from receiving and then displaying 4K 120Hz content. In fact, it uses the SoC MediaTek MT9611 with GPU Mali G52 MP2, who should be more than capable of doing this job. In any case, we could have the problem if we want to connect a console like Playstation or XBOX: in any of these cases we cannot have 4K resolution at 120Hz.
UPDATE - XIAOMI ANSWERS
After yesterday's reports, Xiaomi has decided to answer and for this we can only thank you. Below is the official press release:
We are aware of the recent public feedback on our latest TV product - Mi TV Q1 75 ″. The product does not support decoding (input) of native 4K content at 120fps due to hardware limitations, but is capable of upscaling the content source from 4K to 60fps to 4K 120fps using MEMC technology, corresponding to the 120 Hz screen refresh rate. We will update the promotional description on all official channels to avoid misleading information and will notify users who have purchased this product to ensure maximum clarity on product specifications. We sincerely apologize for any confusion this may cause
Via | Read