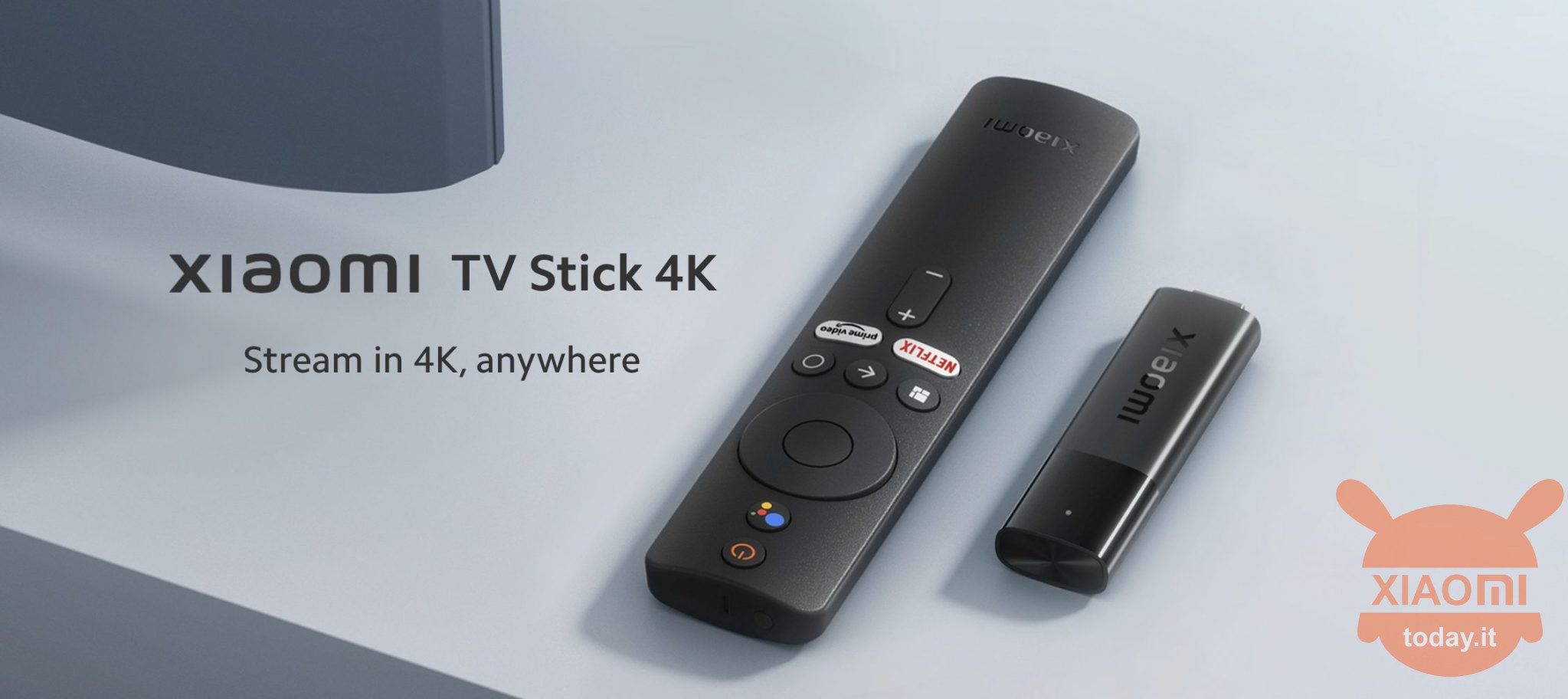 Xiaomi TV Stick 4K, which we had called trivially TVStick 2021 some time ago, it finally arrived on the Global market. In fact, the device appeared on the official website, heralding its official launch which shouldn't be far away. This is the Xiaomi key with Android TV of second generation and which brings with it several new innovations for the first model. So let's go and see what the technical complete of the device. Clearly the main point of novelty of this key is the resolution 4K but there are other things to note as well.
Xiaomi launches the Xiaomi TV Stick 4K on the Global market: it is the brand's first stick in 4K with Android TV and more
The first thing we notice about the Xiaomi TV Stick 4K is that the design hasn't changed at all compared to before. The key reports shape and keys the same as the previous one. This means that it is only the "heart" that changes, that is, something of the hardware and functionality. In essence it remains HDMI for connection to the Smart TV and the Micro USB for power. The processor of the 4K TV Stick is more powerful than before: we find in fact a Cortex-A35 quad-core SoC supported by a Mali-G31 MP2 GPU and memory RAM from 2 GB.

Theintegrated Google assistant, with which we can interact with our Smart TV quickly and easily. The fast keys on the remote control that lead to streaming services are also more or less unchanged Netflix e Amazon Prime Video. An enhancement, so to speak, also lies in the integration of the Android TV system. On the new Xiaomi TV Stick 4K stick we find in fact Android TV 11. This is the latest release in a stable version, pending the arrival of Android TV 12 which, however, debuted in beta a few weeks ago.
I supported codecs from the stick are HDR10 +, HLG, Dolby Vision, Dolby Atmos and DTS HD, AV1 / H.265 / VP9 P-2 / AVS2 4Kp30 and H.264. As anticipated, the key for streaming services it has not arrived on the market in Europe and Italy but it will soon. The debut on the official portal heralds the coming within the year, perhaps, or at least early next year.
Xiaomi TV Stick | Black
1 used by 49,98 €
31 January 2023 5: 52

Amazon.it
Price updated on: January 31, 2023 5:52