We had talked about the Xiaomi Mi Wifi Extender AC1200 some time ago, when for the first time the device appeared on the dedicated page of the Italian certification body. Well, we were not wrong: the device has just debuted and in fact we can find it on the official website of the company. Unfortunately, however, it has not yet been announced for the Italian market but do not worry. Time a few weeks and the new Mi Wifi Extender from Xiaomi will come to us. In the meantime, let's see what its complete features are.
Xiaomi has

presented

a new Extender: it's called Xiaomi Mi WiFi Extender AC1200 and is currently the most powerful of the brand. Here are the details
Before we talk about this device, let's remember that we have from poco discovered the existence (always by the same entity) of the Mi Electric Scooter 3 and Mi 2K Gaming Monitor 27 ″. Soon, these two devices should arrive on Italian soil like the Xiaomi Mi WiFi Extender AC1200. That said, the brand today announced the most powerful WiFi extender ever produced. As with the previous model, one of the points in its favor is undoubtedly the compactness. The measures they are 84 x 100 x 82 mm. Clearly the device can be controlled via theMi Home companion app. Among other things, a few days ago we discovered that the extender had been included in the catalog.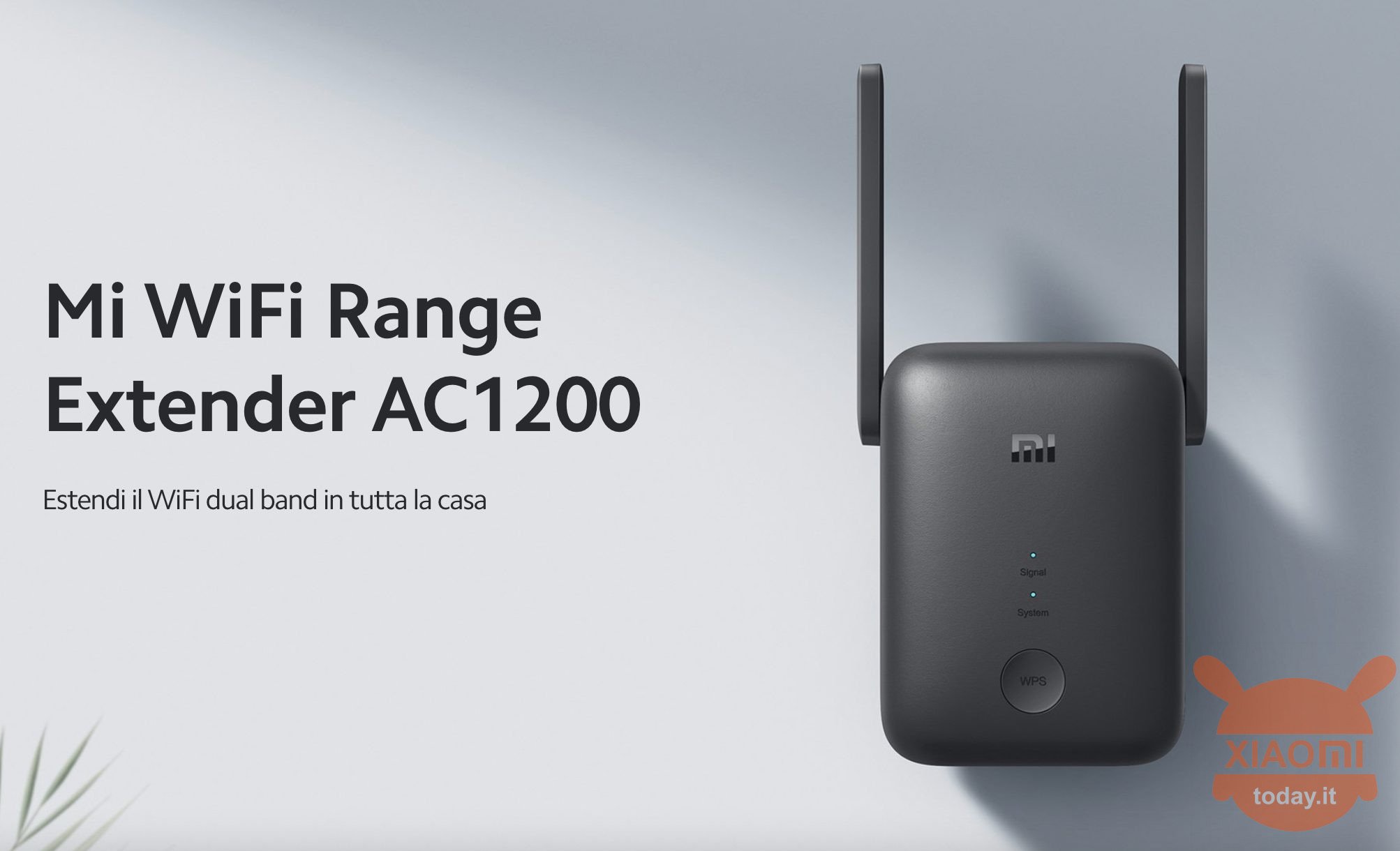 In terms of capacity, the Xiaomi Mi WiFi Extender AC1200 is equipped with 802.11ac standard. This is capable of reaching 1300 megabits per second which is equivalent to 162.5 megabytes per second. In short it is 3 times faster of the typical speed of 450 Mbps attributed to 802.11n. One of the features that perhaps everyone will like is the presence of one ethernet port which, remember, is not present on the basic model. Another difference with the previous generation extender is the presence of two led lights in the front. The top one shows if there is internet signal while the bottom one monitors device operation.
With the Access Point mode, you can simply connect the extender to your router and turn your wired internet connection into your personal hotspot to create a new network. Basically they are present two modes: extender and hot spot. That said, we await the announcement in Italy of the device in question. It will not be long in coming.
Are you interested in OFFERS? Follow our TELEGRAM Channel! Many discount codes, offers, some exclusive of the group, on phones, tablet gadgets and technology.
13 June 2021 17: 50

Amazon.it
Price updated on: 13 June 2021 17:50