There have been some rumors in the last few hours and there has been a leak of images by the well-known GizChina site that will surely please all the supporters of the Chinese company Xiaomi; the protagonist is even the next Mi4 top range!
Looking at the leaked images of the internal metal panel, one can understand vaguely how it will be the shape of the Chinese top-level future.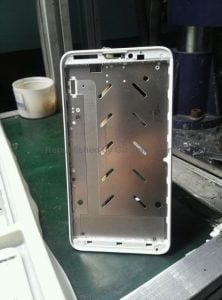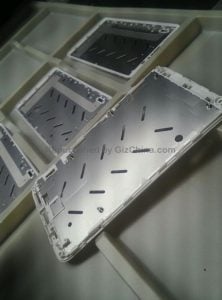 GizChina states that the leaked photos concern the body of the next top of the range by Xiaomi and that the size of this new device will be comparable to a phablet with an LCD between 5.5 and 6 inches. It is interesting to note the plastic frame that encloses the metal panel, which will most likely enclose a Qualcomm Snapdragon 805 processor, 3 Gb of Ram and a photographic module definitely superior to the 13 megapixel of the Mi3. As far as the exit of Mi4 is concerned, we could assume next summer.
Rumors also run on a Mini version of the same model, a kind of Xiaomi Mi4 Mini that is under development may be launched in conjunction with this new model. Following the strategy taken by the other producers, we also talk about a smaller version with lower specifications, which will also result in a lower price than the tip model.
News and rumors at the moment not confirmed.