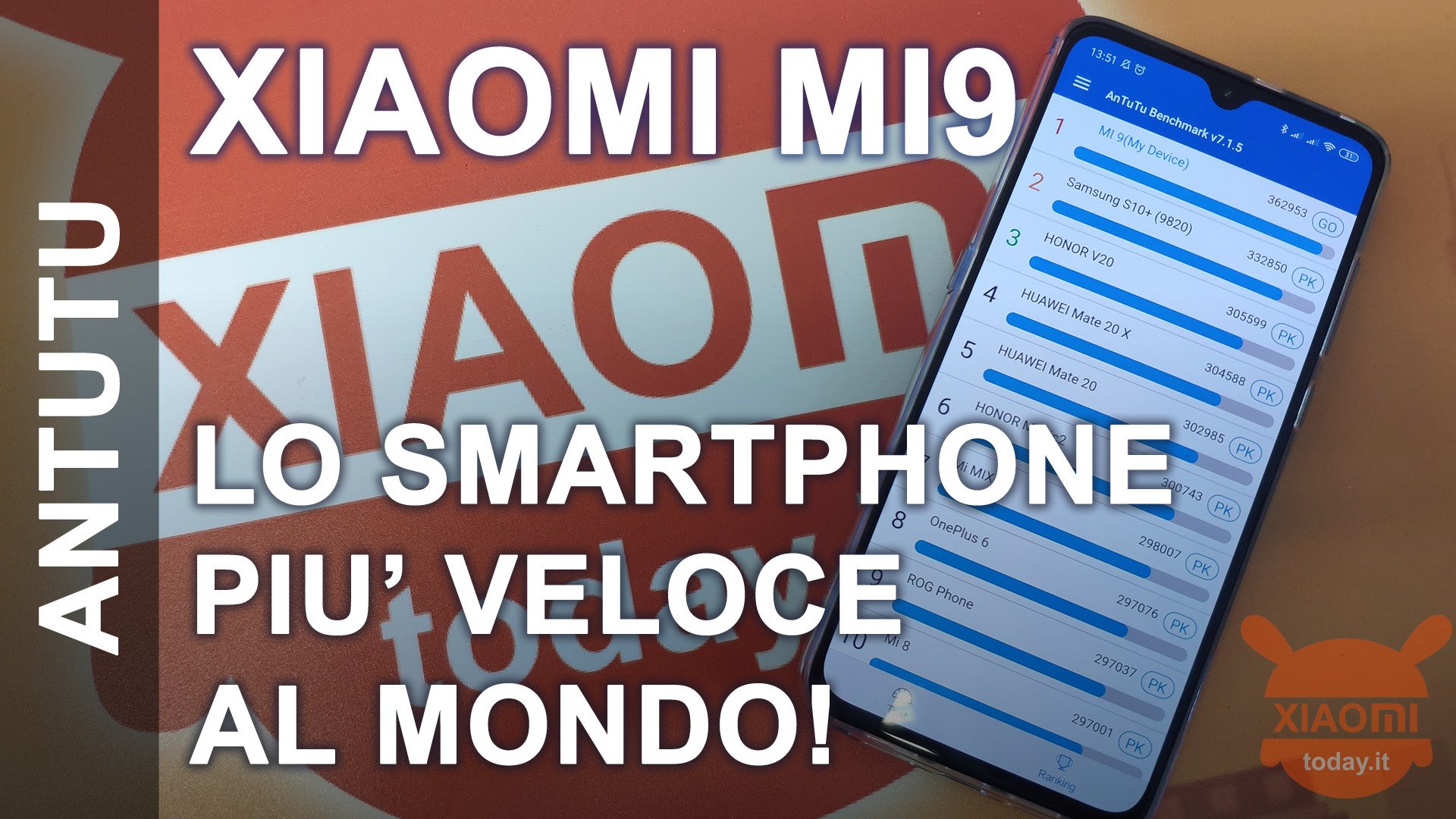 Life is also made of small / big satisfactions. I'm not the type that likes the benchmark numbers, but see your own Xiaomi Mi9 destroy all the other contenders on the first try AnTuTu... I admit it, it has gassed me a lot.
I've been trying this Xiaomi MI9 for a few days and, from the first second of use, I heard one feeling of fluidity and power never felt before on a smartphone.
I don't know if I can explain it well. It is as if I saw some very heavy operations performed and had the feeling that the device does them without a minimum of effort.
A bit like seeing Cristiano Ronaldo play and thinking that everything he does is absolutely "normal" since his face doesn't show a drop of fatigue.
Football comparisons aside, the Mi9 performs all operations with a disarming ease and this is immediately perceived.
I have always considered benchmarks a futile race for those who have it bigger (the number). Also because, sometimes, high scores do not mean fluidity levels consistent with these numbers.
But seeing them, shot in the first position the device you have in hand, in front of monsters like the Samsung Galaxy S10 +, makes a certain impression.
The interesting thing, by the way, is that as our Emanuele wrote in this article, AnTuTu score is likely to rise again at the next software update.
As a user wrote about a comment to the video of the AnTuTu test of the Xiaomi Mi9:
Now we can open Instagram in a hundredth of a second less.
Unhappy but right sentence. I still think that the Mi9 would have been a fluent monster even if it had been 3 ° or 4 ° in the rankings. But now we are there and what do we do? Do we reject the highest step of the podium? 🙂
Do you think the Benchmarks are important or not?
If you already have the Mi9 share your score, if you don't have it ... try to beat us! Buhahahahahaha
Are you interested in OFFERS? Follow our TELEGRAM Channel! Many discount codes, offers, some exclusive of the group, on phones, tablet gadgets and technology.