After presenting a kit with keyboard and mouse quite minimal and cheap a few days ago, today the Chinese brand is launching a more premium alternative for the same category of products. Let's talk about the Xiaomi MIIIW Mouse Elite, the MIIIW Keyboard Elite and the MIIIW Dual Mode Keyboard 85; let's discover them together.
Xiaomi MIIIW Elite Series presented: Mouse and keyboard with AI assistant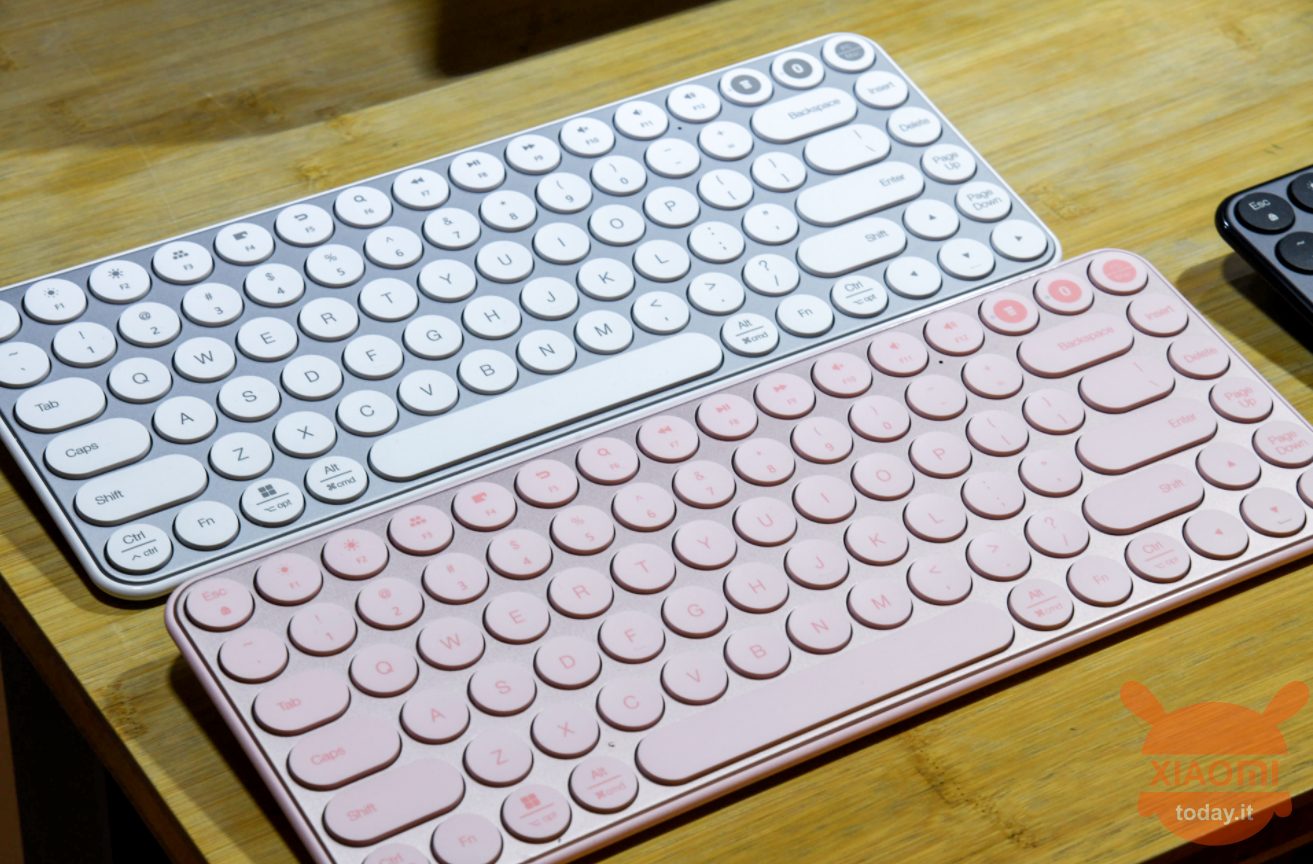 Let's start with the perhaps most interesting product, namely the Xiaomi MIIIW Keyboard Elite. This keyboard uses 85 keys with scissor mechanism, which are the most common ones. As we can see, the keys have a round shape for a style between classic and modern, with a thickness of 7,8 mm. In addition, the keys are placed on a borderless metal layer, so the keyboard is also very compact.
From a functional point of view, the MIIIW Mouse Elite supports both a connection via Bluetooth and through a USB dongle for PC, through which 2.4Ghz technology is used. The keyboard is obviously compatible with both Windows PCs and devices with MacOS on board.
But the most interesting feature is the one that hides between the Alt and Ctrl button to the right of the space bar. In that position we find a dedicated button for activating an AI (artificial intelligence) assistant. Specifically, the HKUST Xunfei Voice Pack is used, thanks to which you can dictate the text to be written, ask how the weather is and much more.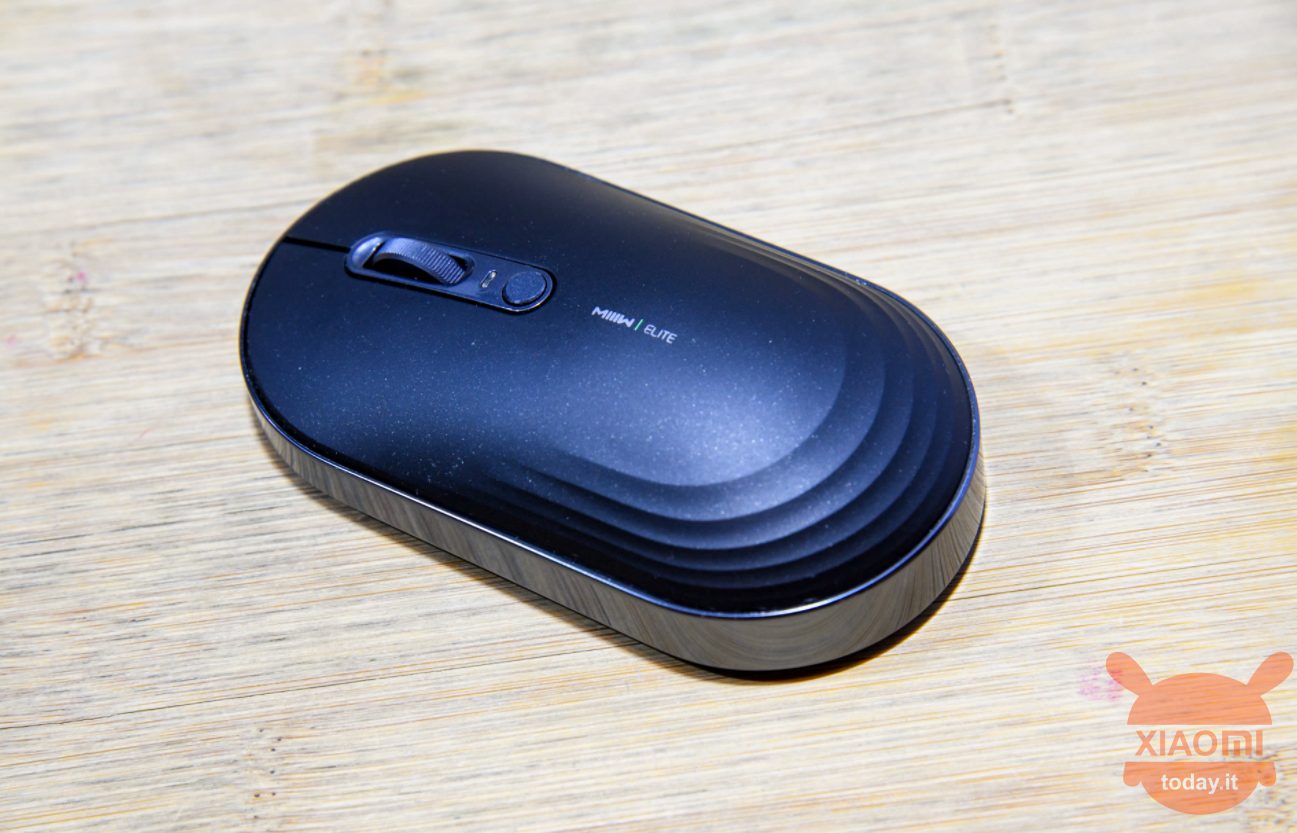 Together with the Elite keyboard, the mouse of the same series must also be combined. The MIIIW Mouse Elite also supports both Bluetooth and 2.4Ghz connections via USB adapter. The mouse has a symmetrical design, to be used by both right and left handed, with an additional finish to improve its grip and a magnetic cover to increase its height as desired.
Finally, for those who want a simple keyboard with the same design as the MIIIW Keyboard Elite but without the AI ​​assistant, there is the MIIIW Dual Mode Keyboard 85. This keyboard is available in multiple colors and as the name suggests it is dual-mode as the older sister, therefore works with both Bluetooth and 2.4Ghz with adapter. Obviously the Dual Mode Keyboard 85 is also cheaper.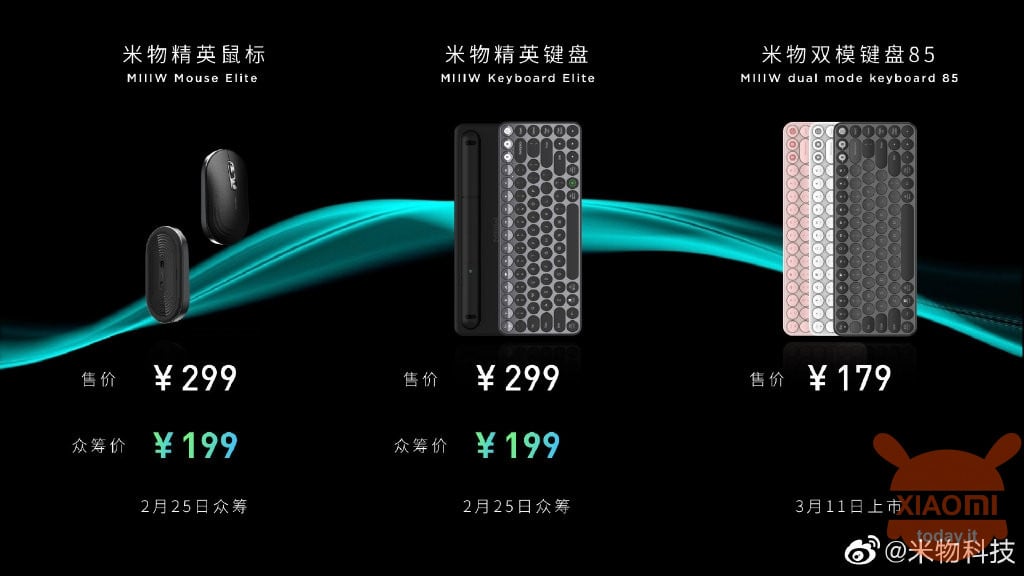 As for prices, we have the Xiaomi MIIIW Keyboard Elite for sale for 299 Yuan, or about 38 euros, as well as the Mouse Elite. However, the price drops to 199 Yuan (€ 25) for both during the crowdfunding period. The MIIIW Dual Mode Keyboard 85 keyboard instead costs 179 Yuan (€ 23), a price that does not decrease during the campaign.