The Mijia brand that as we know is part of the Xiaomi family has just released the Mijia Air Conditioning Companion Pro. This smart home product does not only cover all the functions of the Air Conditioning Companion 2 already on the market, such as remote control of the switch air conditioner and temperature adjustment, Xiaoai voice control, intelligent temperature adjustment after sleep and power statistics, but it also comes with infrared remote control function, a 10A socket and the Bluetooth gateway integrated. The product will be sold in China at a price of only 129 yuan, about 17 euros at the exchange rate.
Mijia Air Conditioning Companion Pro is the new smart socket with infrared control
The Mijia Air Conditioning Companion Pro not only makes air conditioners easy to use and smart, but also works as a remote timing switch and for temperature regulation; it can also remotely control equipment such as projectors, TVs, fans via infrared and thus bring intelligent control of traditional household appliances. From a small companion to the air conditioner it becomes a remote control for the smart home of the future.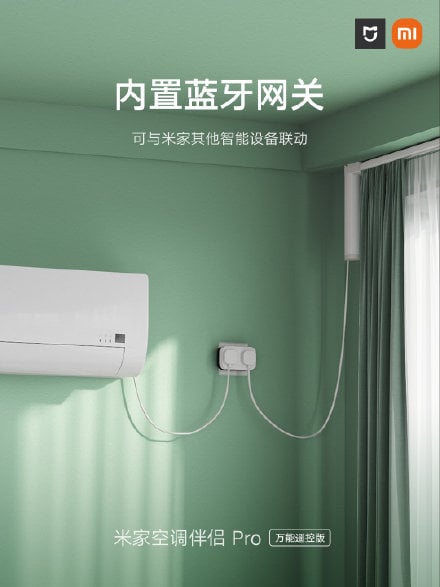 Previously, the Mijia Air Conditioning Mate 2 only had a single socket, so if for example you wanted to install smart curtains or projector screens in the wall socket, it was necessary to plug in a power strip, this was not only poco comfortable but also ugly to behold.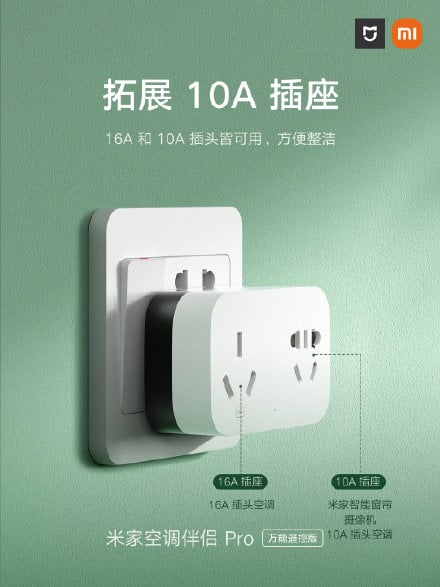 The Mijia Air Conditioning Companion Pro solves this problem very well by having two doors with one of the two that can support 10A low power air conditioners, cameras, smart curtains and other appliances.
While its built-in infrared transmitter module and huge infrared code library can cover over 6000 appliances from the most well-known brands.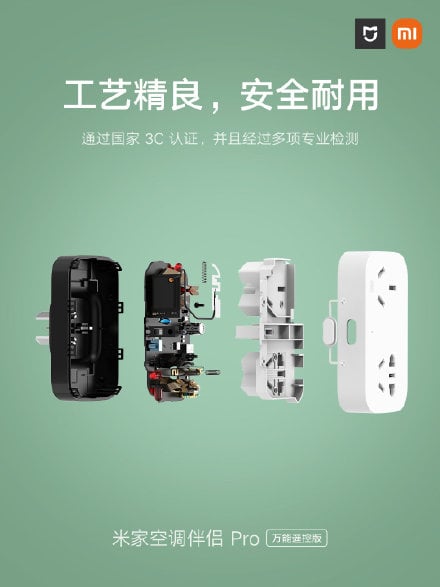 Finally, the Mijia Air Conditioning Companion Pro has an integrated Bluetooth gateway. After connecting to a Bluetooth device, you can not only view the Bluetooth device data remotely on the Mijia app, but also make the connection with other Mijia smart devices via the settings.
14 June 2021 12: 54

Amazon.it
Price updated on: 14 June 2021 12:54
Are you interested in OFFERS? Follow our TELEGRAM Channel! Many discount codes, offers, some exclusive of the group, on phones, tablet gadgets and technology.