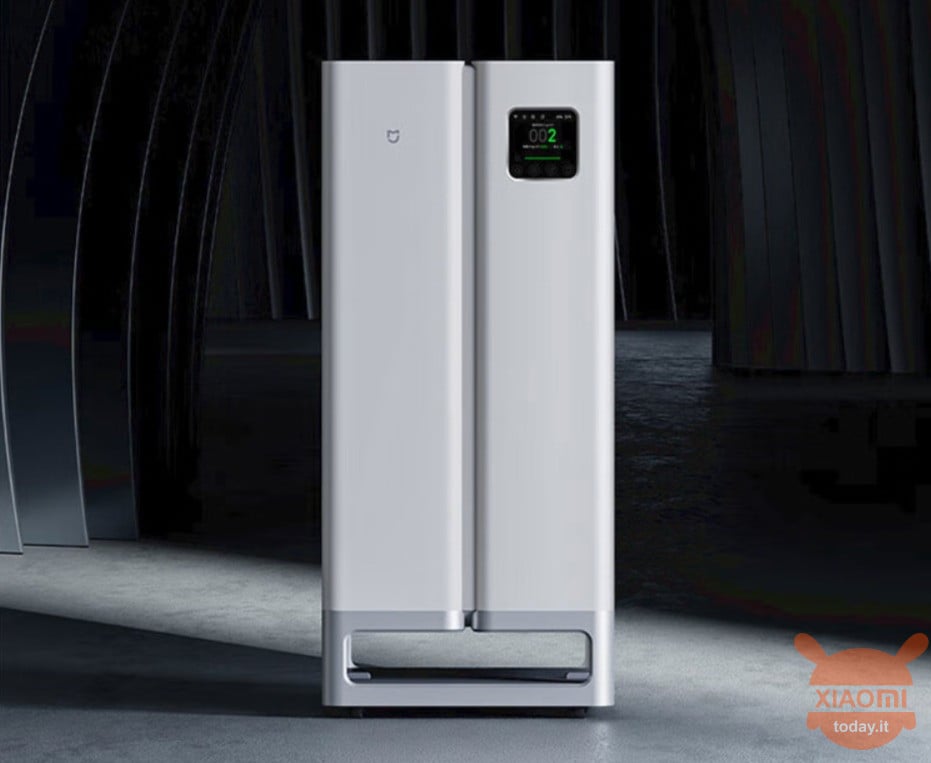 Chinese technology giant Xiaomi today presented a new high-end air purifier, the Mijia Air Purifier Ultra.
Xiaomi Mijia Air Purifier Ultra is the new professional level air purifier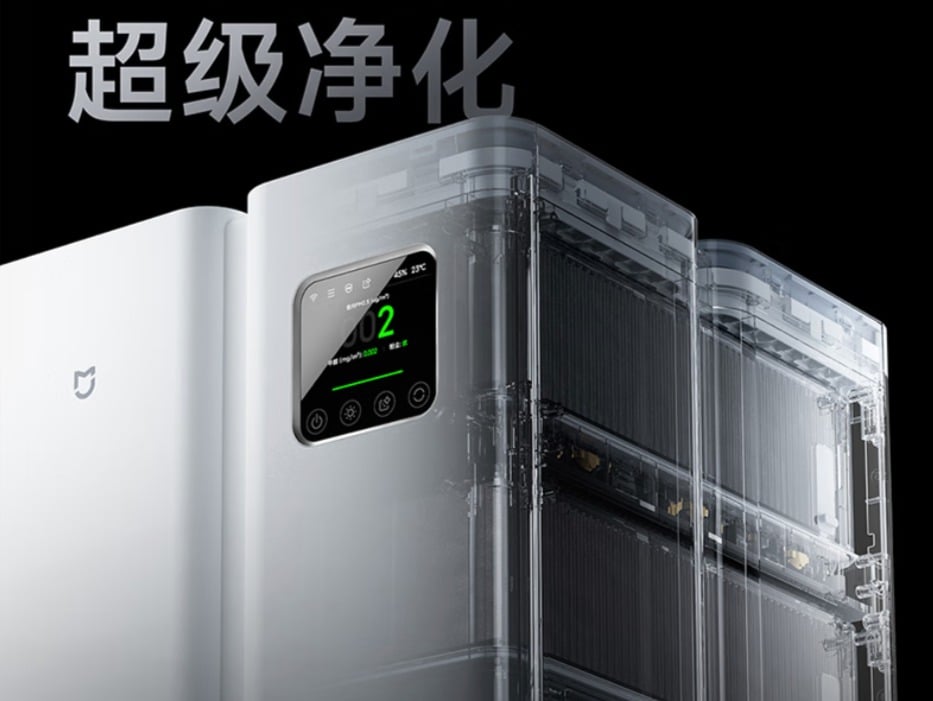 Let's start with the design of Mijia's air purifier which derives from the shape of the four-leaf clover. In particular, it adopts an aerodynamic design on four sides and is equipped with a large 4,3-inch LCD color screen, so that you can check the air data in real time. There are also wheels at the bottom for easy movement.
The Ultra version air purifier was jointly developed by Xiaomi and the Chinese Academy of Sciences who have innovatively created an aldehyde removal technology. The aldehyde catalytic decomposition filter element is equipped with this technology and is able to continuously and completely decompose formaldehyde into water and carbon dioxide, without releasing secondary pollution and without replacement.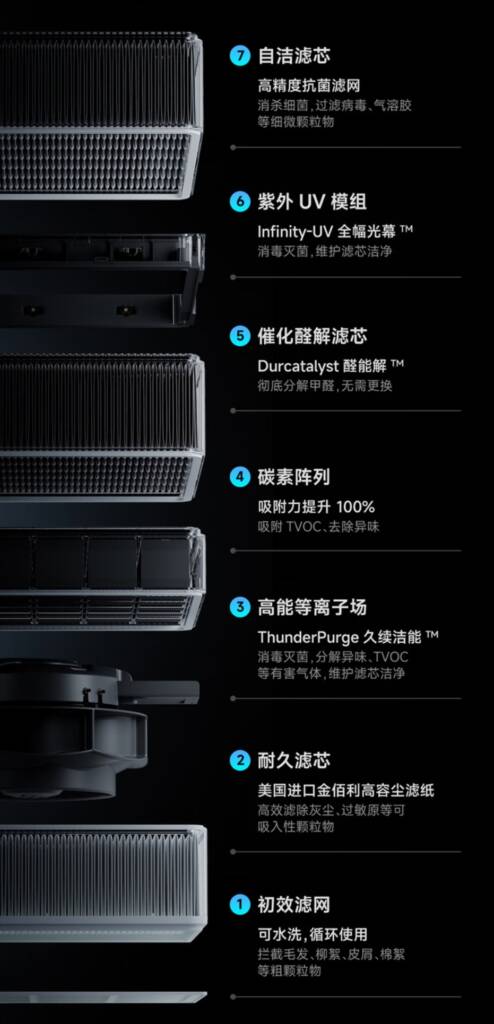 The new product has 7 levels of purification, including primary filter, durable filter, high-energy plasma field, carbon array, catalytic aldehyde desorption filter, ultraviolet UV module and self-cleaning filter.
According to official data, the purifier has a virus removal rate of 99,99%, a formaldehyde removal rate of 99,05% in 1 hour, a formaldehyde concentration of 0,01 mg / m3 and a rate of purification of formaldehyde of 400 m3 / hour.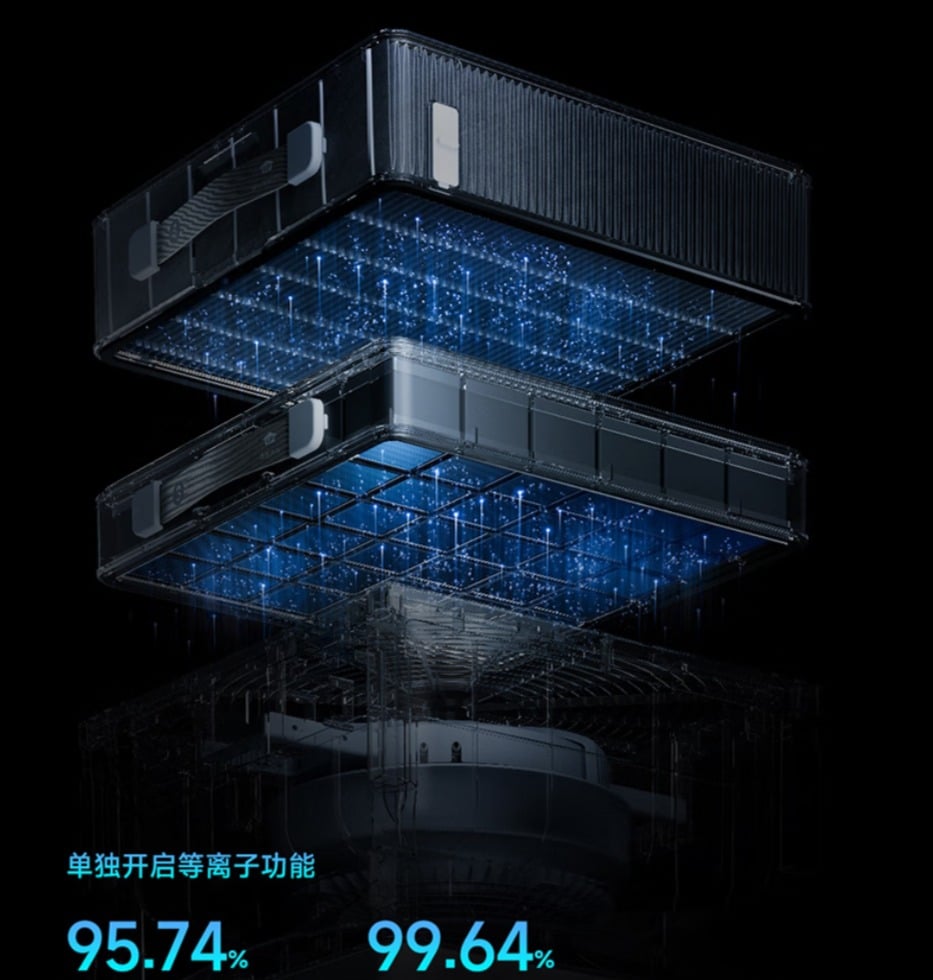 At the same time, it is equipped with a solid-state formaldehyde sensor imported from Switzerland, is equipped with a real digital display of formaldehyde in thousandths, accurate monitoring and anti-interference, and the purifying effect is well visible.
In addition, the Mijia Air Purifier Ultra air purifier adopts American Kimberley filter paper, which has a high ability to retain dust, avoiding pollution from large and small particles.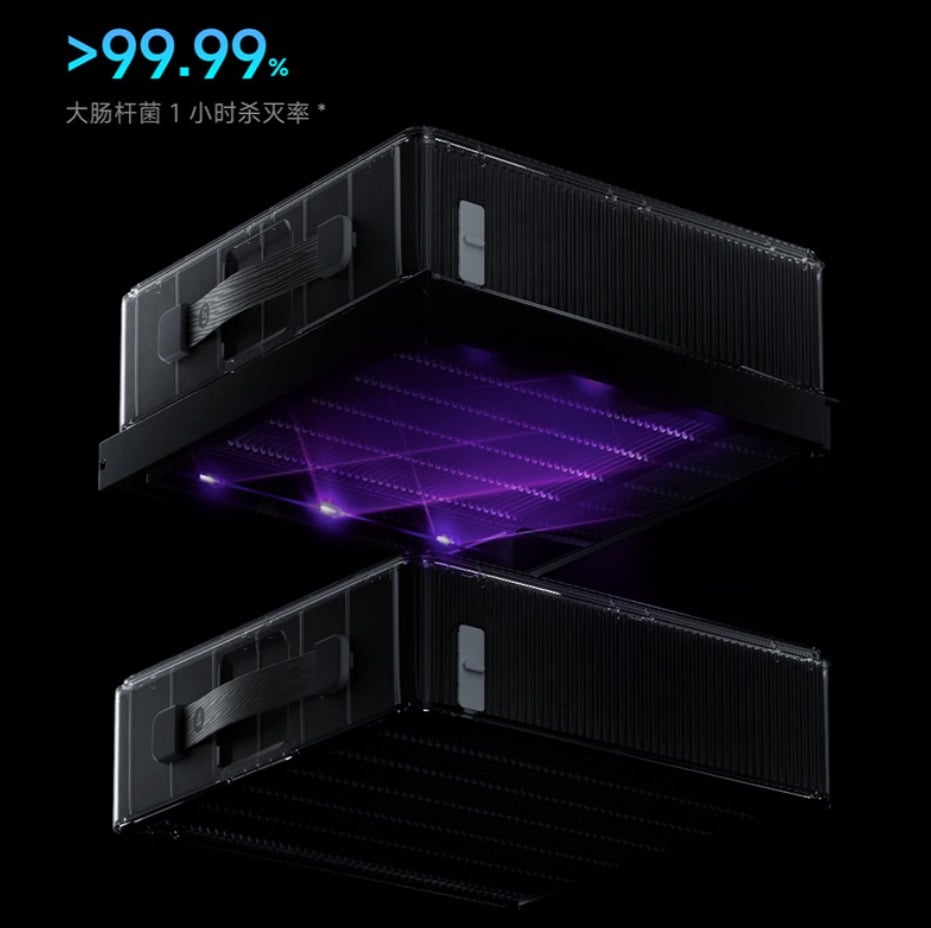 The purifier also has a built-in German ebm DC fan that can be turned on for 24 hours, emitting 12500 liters of clean air per minute and purifying a large 90 square meter space in 17 minutes. Combined with four sets of high-energy plasma generators and opposite UV lamps, it can continuously disinfect viruses and bacteria attached to the filter element, remove harmful gases and odors, and keep the filter element clean.