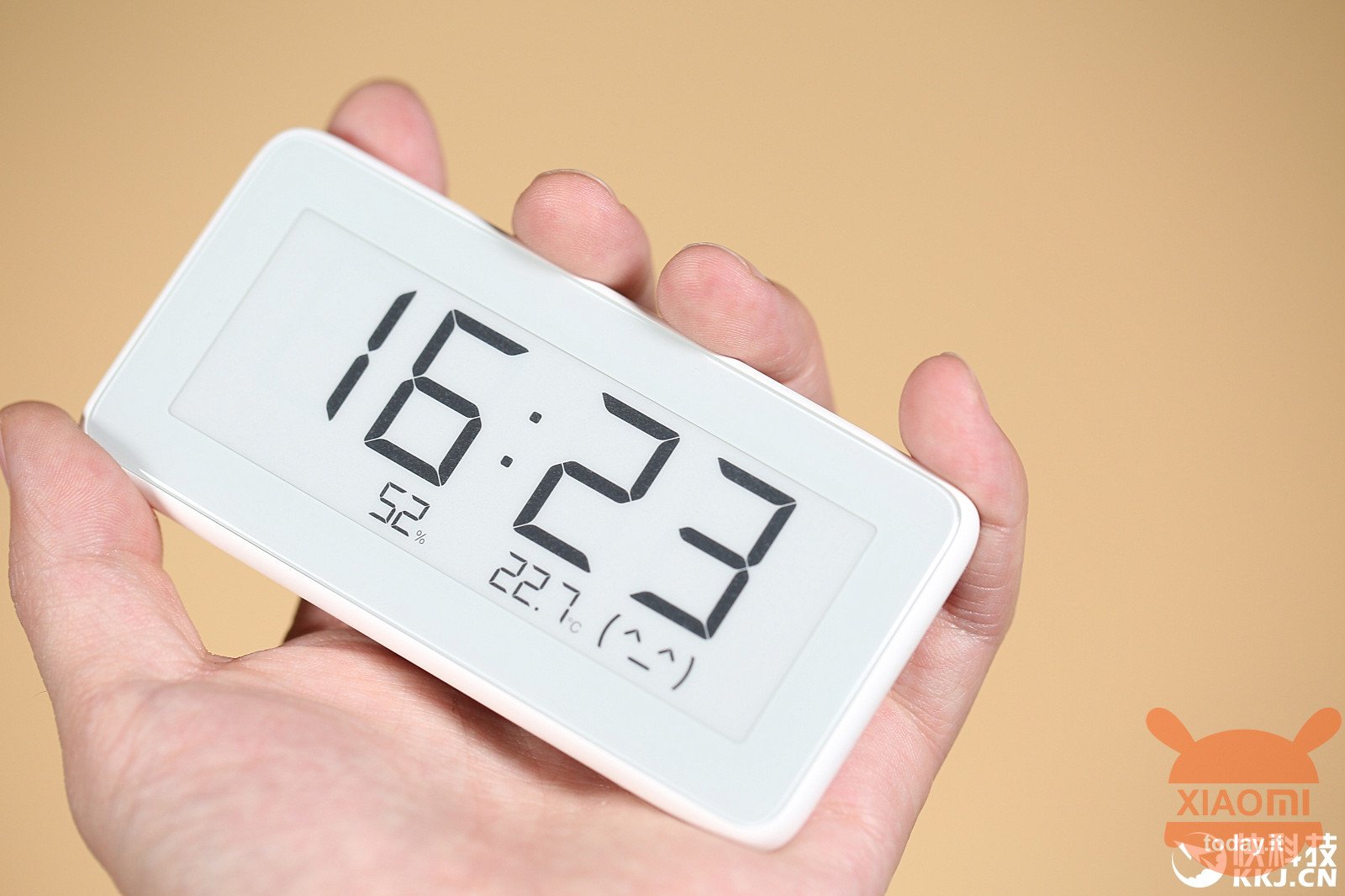 Apparently, in the design studios of Xiaomi never lack the ideas that lead to the creation of new gadgets increasingly innovative and interesting. The last in the list, in chronological order, is the Xiaomi Mijia Alarm Clock table (or wall) alarm clock which, in addition to telling the time, can also do much more.
If, like us, you are intrigued by all these relatively inexpensive devices that make our homes smarter, read on to learn more!
Xiaomi Mijia Alarm Clock with E-Ink display presented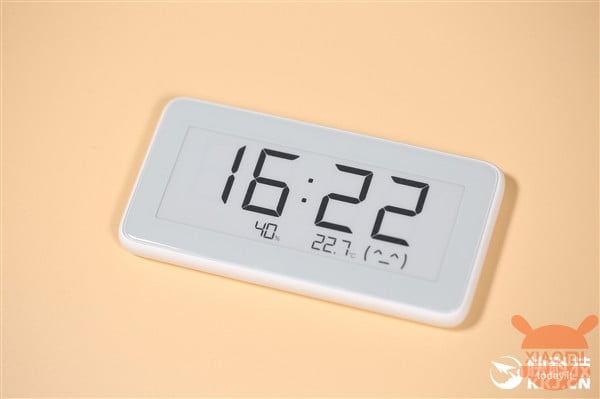 Let's start with design, which as you can see yourself is quite minimal. In fact, we have a white and gray plastic body with rather compact dimensions that therefore make it usable even in the smallest rooms. Thanks to the various adhesives you can then place on the wall, or by gluing the plastic foot, place it on a table.
Obviously, being a Xiaomi product, showing the time is only one of the tasks performed by this alarm clock. The Xiaomi Mijia Alarm Clock also manages to let us know both the temperature in the room and the humidity. This information is real and collected thanks to high-precision internal sensors, they are not downloaded online from third-party services.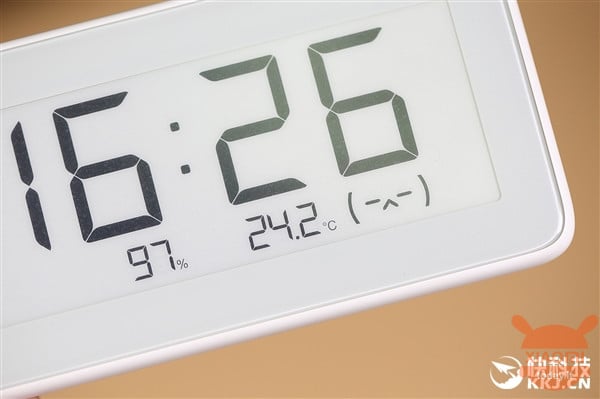 The fact that the temperatures are those inside the home, allows you to configure other gadgets for the home that can change the temperature or humidity depending on the data collected.
As for the display instead, as you may have noticed, this is not an ordinary LCD but rather a more innovative e-ink screen (electronic ink). Thanks to this technology it will be possible to read the display clearly even when there is a lot of light in the room. On the other hand, however, if there is little lighting, it will be a bit difficult to visualize the time and other information, and therefore one table lamp in the vicinity it is highly recommended.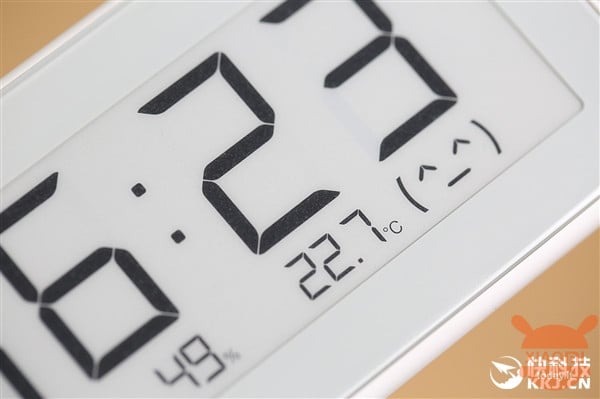 Finally, depending on the temperature and humidity in the room, on the Xiaomi Mijia Alarm Clock will appear a smiley face (cheerful or sad) very nice on the lower right side.
The Xiaomi Mijia Alarm Clock is now on sale on the official Chinese website for the price of 79 Yuan, or just over 10 euros.
-39%
Coupon
🇨🇳 Priority Line Delivery (Delivery 10-15gg, NO customs) ✈
Buy
Use discount codes:
MIMTJD02YL
Are you interested in OFFERS? Follow our TELEGRAM Channel! Many discount codes, offers, some exclusive of the group, on phones, tablet gadgets and technology.