In the large portfolio of Xiaomi products, there are smartphones, tablets, laptops and various gadgets for the home as well as for cars. We speak of the latter today, Xiaomi has in fact just presented a new version of the Mijia Car DVR, with the name of Xiaomi Mijia Car DVR 1S (Starvis).
Xiaomi Redmi 7 Global
FREE Shipping 8 / 10gg - Cover and Complimentary Film - Italy Guarantee 🇮🇹
The Mijia Car DVR 1S is characterized by a pre-molded aluminum body inside which we find a wide-angle lens and a 3.1 inch display that uses an IPS panel. In comparison, the new 1S has been improved in both materials and screen quality.
The Xiaomi dashcam, however, continues to be assembled with a combination of high temperature resistant glue and an electrostatic paste. This process allows the device to be used during the summer even in extreme heat without having to cut and fall into pieces.
Xiaomi Mijia Car DVR 1S (Starvis) presented at about 44 €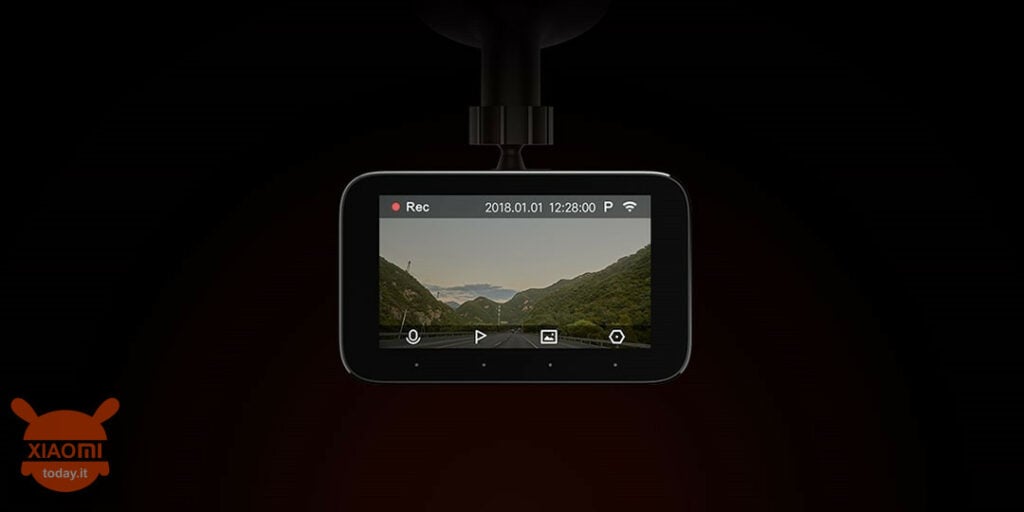 Inside, the DVR has been improved with a new image sensor Sony IMX307 ready for viewing even in the dark and a 140 ° wide-angle lens with a diaphragm of F / 1.8, which ensures a greater amount of light and video with less noise than the previous version; according to Xiaomi this coupled is also able to read car license plates and cover up to 3 lanes.
The new Xiaomi Mijia Car DVR 1S is then equipped with a SigmaStar video processing chip, which allows the dashcam to record high-fidelity Full HD (1080p) videos in h.264 format, with clear details and reduce noise in video turn around at night.
From the software point of view, the Mijia Car DVR 1S has a mode called parking mode that makes it clear to the dashcam when the machine is off and as a result goes into standby until a motion is detected by the gravity sensor, in that case, turn it back on and go back to recording. Obviously we also have WiFi that allows you to connect it to the Mijia app, where you can view videos and photos taken, as well as voice commands, currently available only in Chinese.
The Xiaomi Mijia Car DVR 1S is now on sale on Xiaomi's 349 Yuan site, which is about 44 euro.
Are you interested in bidding? Follow our Telegram Channel!
A lot of discount codes, some exclusive offers from the group, phones, gadgets and gadgets.