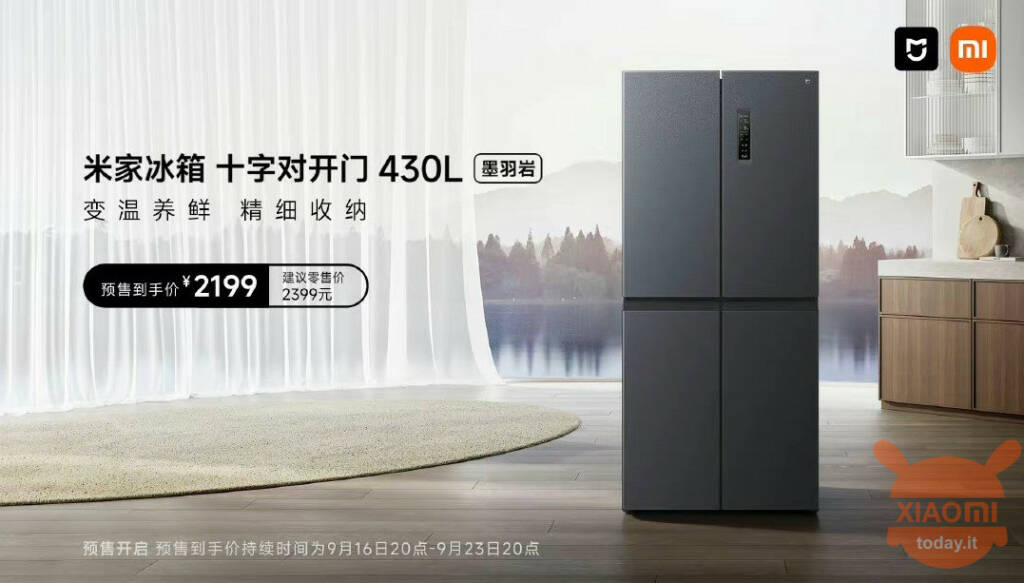 Continuing the series of smart products for the home, in addition to the Xiaomi Automatic Smart Door Lock launched a few hours ago, the Chinese brand also released the new Mijia Cross-door Fridge 430L. The refrigerator will be sold in China at a price of 2199 yuan, or 313 euros at the exchange rate.
Xiaomi Mijia Cross-door Fridge 430L is the new smart fridge in American side by side style
As revealed by the brand, this refrigerator adopts a Moyu rock metal slate finish, which has a high hardness, a delicate touch and it is possible to attach magnets on the refrigerator.
The Mijia Cross-door Fridge 430L has an extra large refrigerated space and 17 compartments to store a variety of ingredients. The cold room is specially equipped with an independent variable "greenhouse", which can freely adjust different temperature modes based on the type of ingredients, seasonal changes and cooking needs, and the conservation of ingredients is more flexible.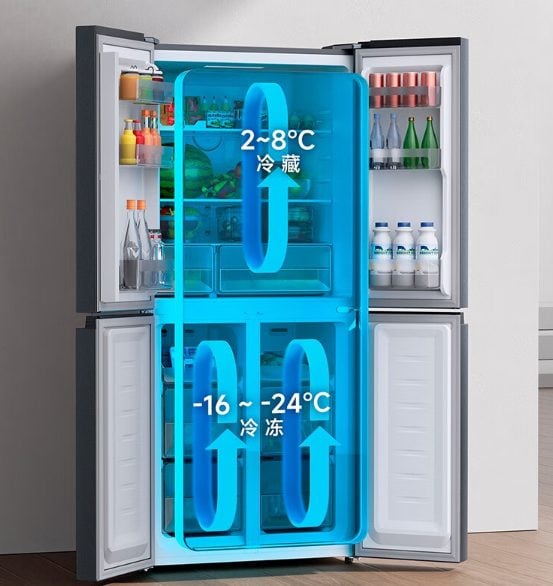 At the same time, it is equipped with a silver ion antibacterial and deodorizing module, which can adsorb and decompose the odor molecules in the refrigerator to create a cool space.
According to official data, the fridge can achieve an antibacterial rate of 99,99%, a trimethylamine deodorization rate of 98,4% and a methyl mercaptan deodorization rate of 91%.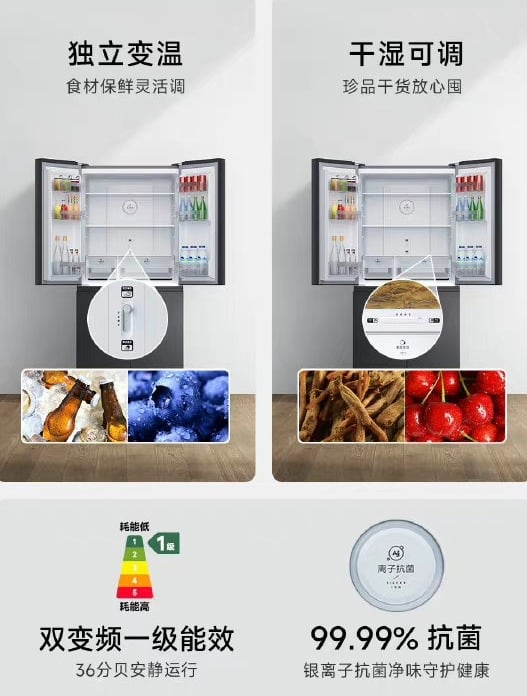 In addition, this refrigerator has strong cooling capacity. It can freeze 7,5 kg of food in 12 hours. It has three-way surrounding three-dimensional air supply and cooling is fast.
The refrigerator door is also equipped with an LED touchpad, simple and easy to understand, it can be easily used even by the elderly. It has 3 cooling modes that can be adjusted, an ambient LED lighting, a light is soft and non-dazzling, and it can also be connected to the Mijia app to control the appliance remotely. Finally, it supports Xiao Ai's voice assistant to be able to set the refrigerator modes and adjust the temperature by voice.
Mi Smart Antibacterial Humidifier
1 used by 81,71 €
2 December 2022 4: 55

Amazon.it
Price updated on: 2 December 2022 4:55