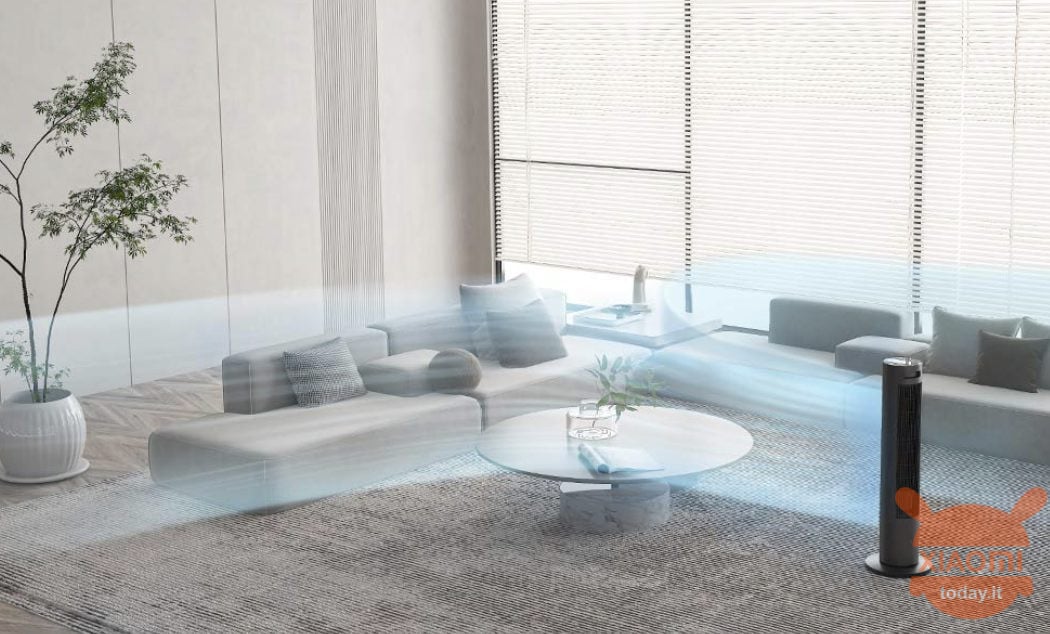 The well-known brand Xiaomi has just launched the new Mijia DC Inverter Two-season Fan, a fan for two (or all?) Seasons with an inverter that produces a flow of air at an angle of 150 degrees, a rapid heating in 3 seconds and much more. The product is now in crowdfunding in China at a price of 749 yuan, around 100 euros at the current exchange rate.
Xiaomi Mijia DC Inverter Two-Season Fan: the 2-in-1 fan and warmer now in crowdfunding
The Mijia DC Inverter Two-season Fan adopts a patented PTC rotating structure, which blows warm air when closed and cool breeze when open. In addition, thanks to the 2200 W semiconductor ceramic heating element, hot air is available immediately after start-up.
With the Mijia app it is then possible to adjust the heating to 100 blocks, with a maximum range of about 2 meters and an air guide design of 20 degrees to extend the distance of heat delivery in every corner of the room. Also through the Mijia app it is also possible to set different air supply angles from 30 ° to 150 °, covering a larger area.
While the built-in intelligent temperature control system keeps the internal temperature within the set range of 18-28 ° C, it continuously maintains a comfortable temperature, supports a timer of up to 2 hours and thus saves energy.
In summer, however, we find three cooling modes: direct air, natural air and air for sleeping. The maximum air volume can reach 357 m³ / h and the cold air throw can reach 10 meters.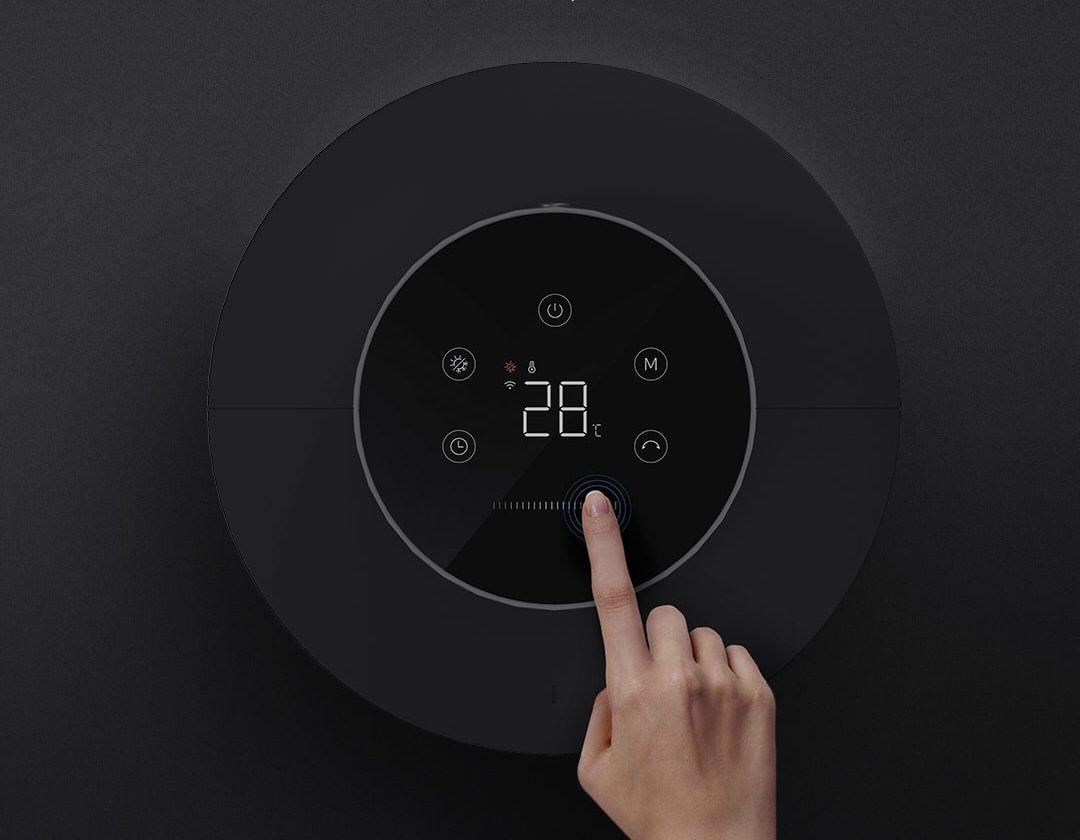 The fan is equipped with a high quality copper wire conversion brushless motor, constant speed, more stable air supply and noise of up to 38,4 dB (A).
In terms of design, the Mijia DC two-season fan has a cylindrical design with a frame diameter of only 30cm. The whole product weighs about 6,9 kg and has a touch panel at the top for various settings.
Xiaomi Mi Smart Compact Projector
5 December 2022 16: 55

Amazon.it
Price updated on: 5 December 2022 16:55