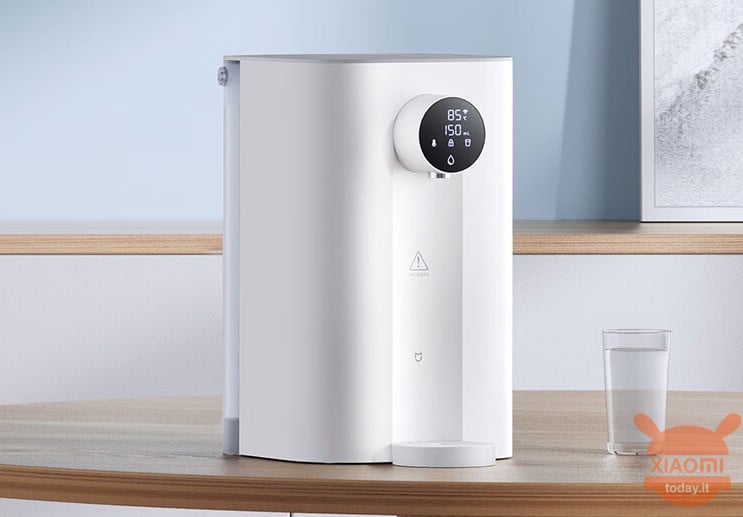 Are you interested in OFFERS? Be smart and subscribe to our Telegram channel! Lots of discount codes, offers, pricing errors on technology from Amazon and the best online stores.
After launching the Mijia Desktop Drinking Machine Cold & Hot Edition in March of this year, a purifier capable of producing hot and cold water, the Chinese brand has just launched a new cheaper version of the same with the name of "Happy Edition". The new purifier has in fact an initial price of 1499 yuan (215 euros), while the Mijia Desktop Drinking Machine Cold & Hot Edition launched in March was sold for 2499 yuan (360 euros).
Mijia Desktop Drinking Machine Happy Edition is the new economic purifier that also produces hot water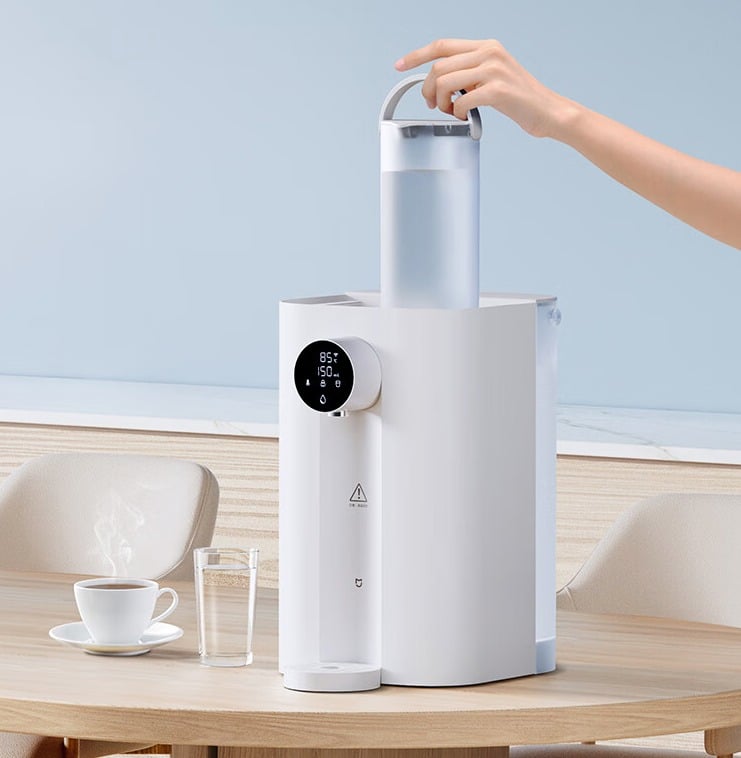 The Mijia Desktop Drinking Machine Happy Edition adopts a detachable purified water bottle design, does not need permanent installation and can be used immediately after connecting. The water bottle is made from antibacterial materials and is easy to clean by opening the lid.
As for the filtration system, the product adopts a direct water design with single core RO6 level filtration, is equipped with a RO reverse osmosis filter element and the filtration accuracy is one ten thousandth of a micron. Thanks to the 6-in-1 composite filter element design, it only needs to be replaced once a year. The price of the filter element is 299 yuan (43 euros), this means that the daily cost is only 0,82 yuan, about 12 euro cents at the exchange rate.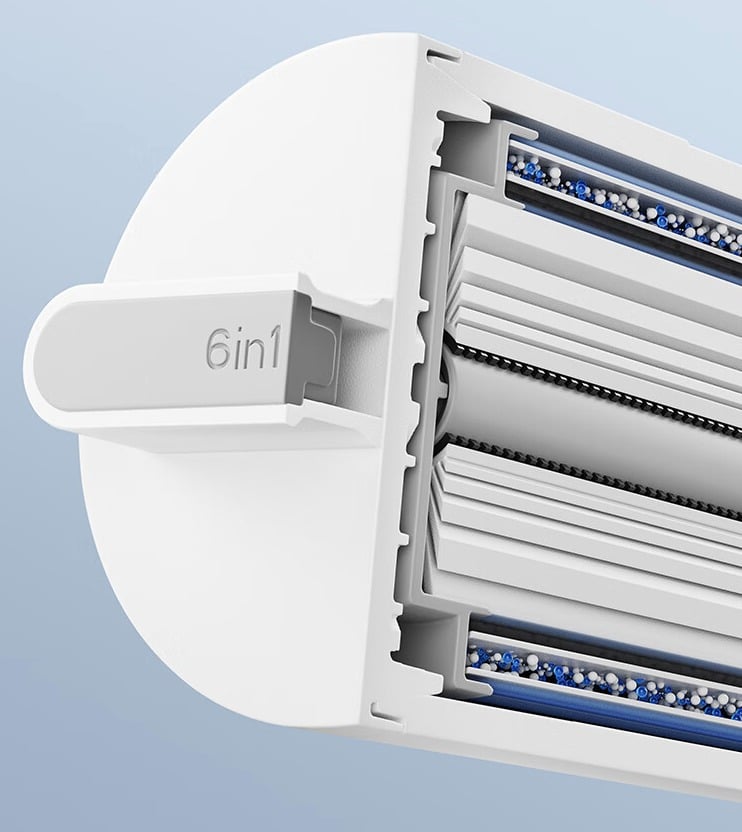 For the rest, it has been reported that the Happy Edition version of the Mijia desktop drink dispenser adopts the film heating technology, so that it can heat the water in just 3 seconds. It can also realize a water purification and water heating with a single button.
The purifier can also be connected to the Mijia app, it comes with "normal temperature", "milk preparation" and "boiling water" modes. It supports precise temperature regulation of 1 ° C in the temperature range of 40 ° C to 95 ° C and can be adjusted to the appropriate water temperature with a single button.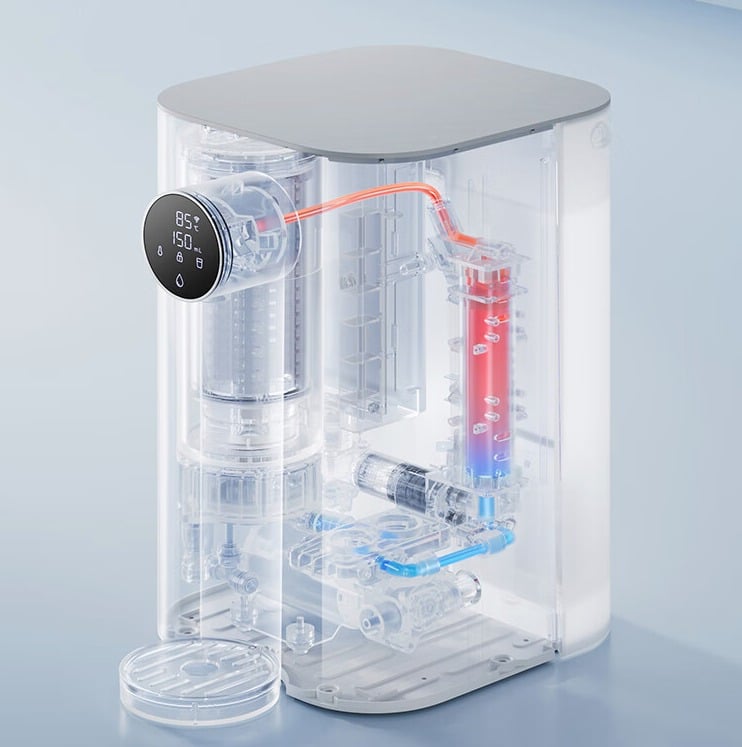 Finally, after connecting the product to the Mijia app, you can also customize the water outlet mode, adjust the water temperature and water volume, and set the child lock function.
Prices on Amazon
€37,80
€38,99
available
19 new from 37,80 €
1 used starting at € 35,25
to August 25, 2023 13:13 pm
Last update of the 25 August 2023 13: 13