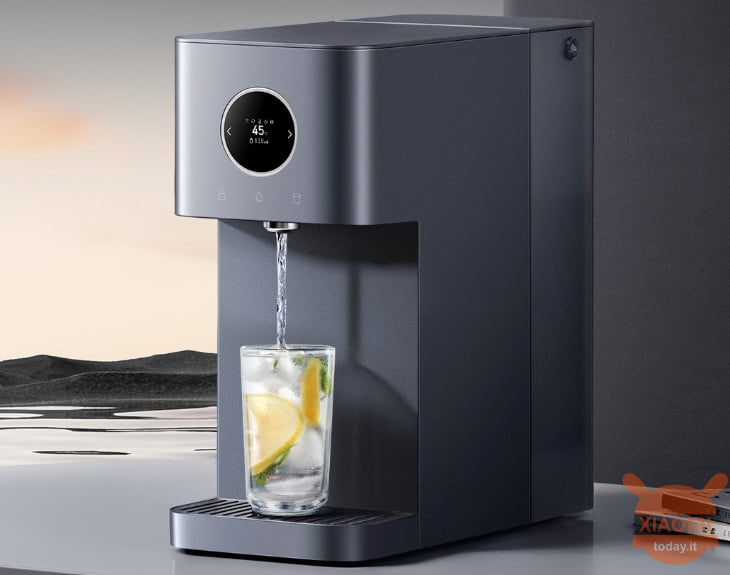 After launching the Mijia Desktop Water Purifier Cold & Hot Edition and happy edition, Xiaomi also presented the Smart Edition today. The new purifier will be sold in China at the special initial price of 1799 yuan (240 euros), while its list price will be 1999 yuan, 270 euros.
Mijia Desktop Water Purifier Smart Edition presented: even the water purifier becomes smart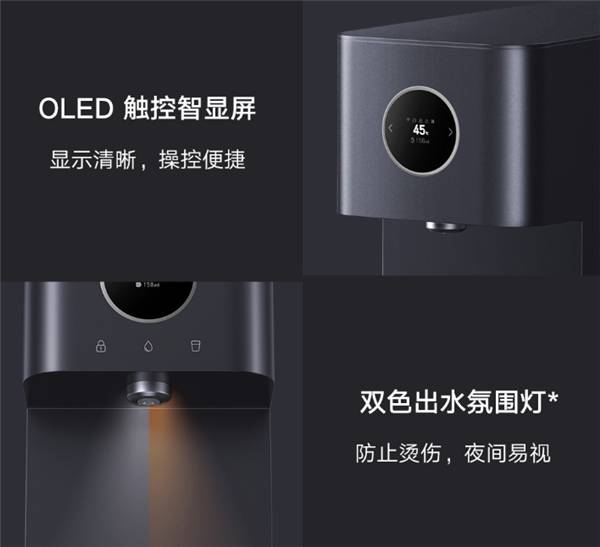 The Mijia Desktop Water Purifier Smart Edition comes with a 6,2L large-capacity water tank, which is divided into a 4,4L raw water tank and a separate 1,8L sewage tank. so there is no need to worry about the sewage backflow problem.
Inside the purifier we find an integrated RO reverse osmosis filter element and the PPC composite filter element. The 6-stage double filter can filter bacteria, viruses, heavy metals, pesticide residues in the tap water, while the purified water tank UV lamp sterilizes the water with a sterilization rate of E. coli which reaches 99,9%.
In addition to being able to filter the water source, the Mijia Desktop Water Purifier Smart Edition is also equipped with a stainless steel thick film heating technology, 2100W high-power heating can complete the heating of purified water in 3 seconds.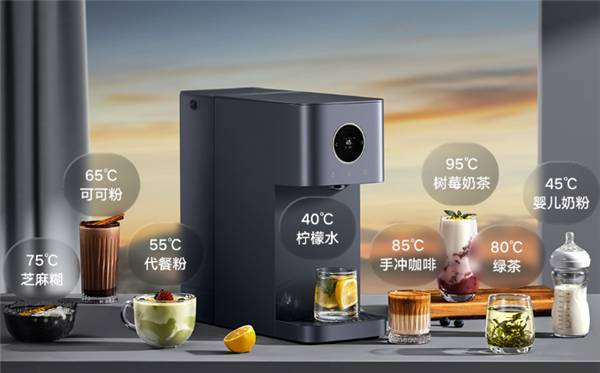 At the same time, in addition to the normal temperature modes for milk, coffee and boiling water provided at the factory, users can also adjust the purifier outlet water temperature with an accuracy of 1 degree Celsius in a temperature range from 40°C to 95°C; all through the Mijia app.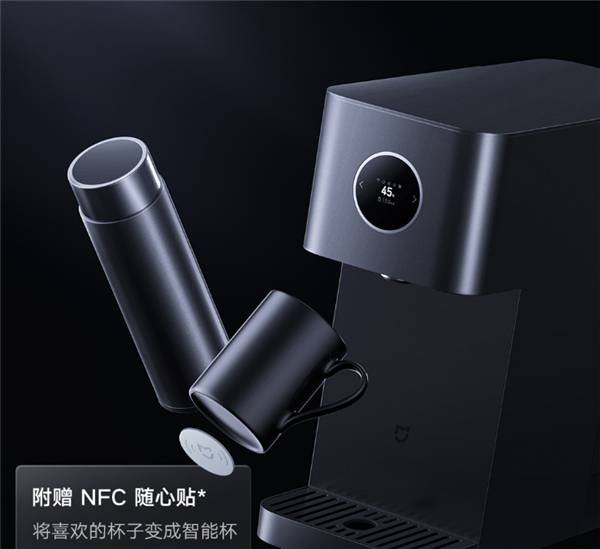 It is worth mentioning that, unlike other versions, the Mijia Desktop Water Purifier Smart Edition comes standard with a Mijia customized smart thermos cup, which can be associated with a person via the Mijia app.
Xiaomi Mi Smart Band 7
3 used by 46,28 €
1 February 2023 3: 30

Amazon.it
Price updated on: 1 February 2023 3:30